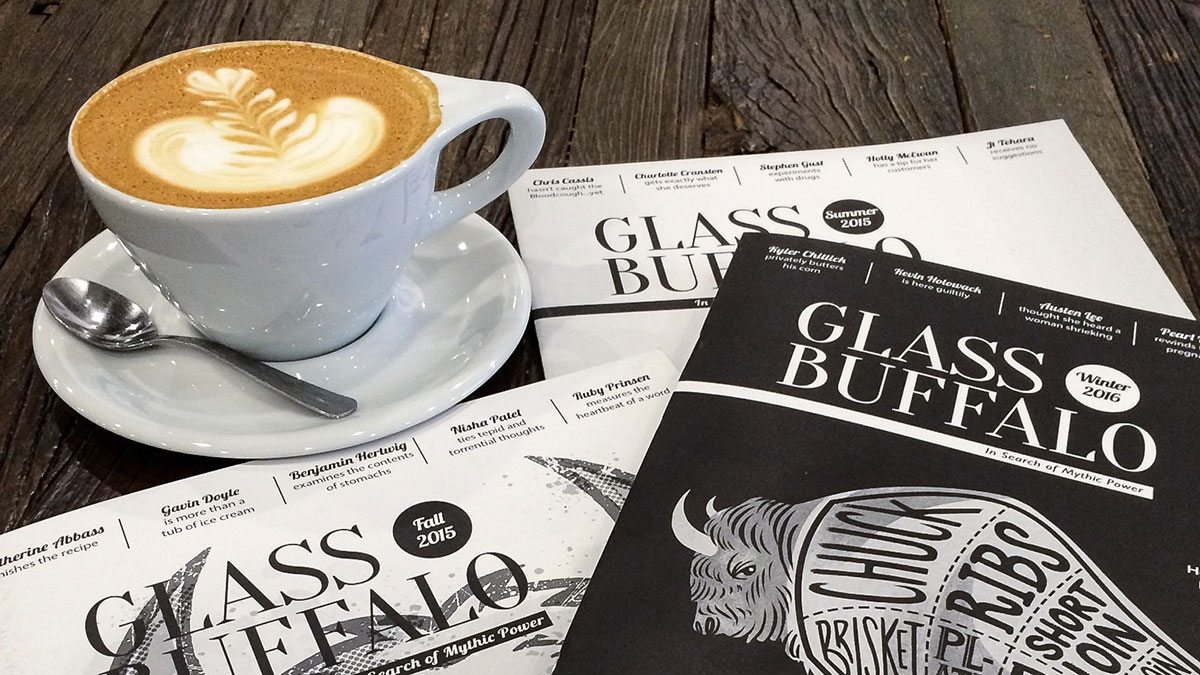 Glass Buffalo Launch Party
Yellowhead Brewey (10229 105 St)
March 23 (6:30 pm)
$10 ($5 for subscribers)
There is much to celebrate for Glass Buffalo after four years of publishing student work from the University of Alberta. Besides introducing emerging writers to the Edmonton literary community, it also has created a publishing space for students who otherwise would find it difficult to get work into the public sphere.
Glass Buffalo is a literary magazine that spawned from a nonfiction writing class on campus where the students were looking for a place to publish their work. Editor, Matthew Stepanic, has been putting the magazine together since he graduated from the U of A in 2012, offering current students the opportunity to be published while building a literary community of experienced writers on campus.
"It's a magical feeling to see your name in print and realize that you helped create this tangible object that takes up space and occupies a place in the world," explains Stepanic, who hopes to continue to bring attention to writers early on in their careers.
Today, the literary magazine boasts three volunteer staff that publish three issues a year. Glass Buffalo has gained momentum and prestige for its writers throughout its existence, gathering 12 nominations and four awards at the Alberta Magazine awards. By publishing young writers Stepanic hopes to support, connect, and encourage emerging writers by providing not only the opportunity to publish but also a way to connect with the greater Edmonton writing community.
Bringing together emerging writers with Edmonton's prominent literary community is an important aspect of the magazine's mission to create connections for university students. Now that the magazine is more established, Stepanic doesn't see the outlet for students disappearing anytime soon.
"To get to that tenth issue and be going strong now … It feels more adamant that it ever has," says Stepanic.
Stepanic represents the Glass Buffalo at many of Edmonton's local literary festivals, introducing recently published writers to the community and providing them with an opportunity to gain professional experience.
"That's how we get students connected and find them places after the Glass Buffalo because it will only be there for them while they're students and then they have to take their writing and do it somewhere else," Stephanic says.
The magazine publishes work written by current university students, thus building a low competition space where emerging writers can gain experience in the field. This process is fostering a community of students whose professional writing careers get their start on campus. Bringing these students together in the magazine and at literary events is allowing for a community of young writers to be formed. Together, the magazine and its contributors are bringing a strong writing presence to the U of A.
After publishing the tenth issue of creative writing from students at the university, creators and contributors will celebrate the feat with a launch party at the Yellowhead Brewery this Wednesday.