Marina Banister sinks Tom Patrick's ship, wins VP (Academic)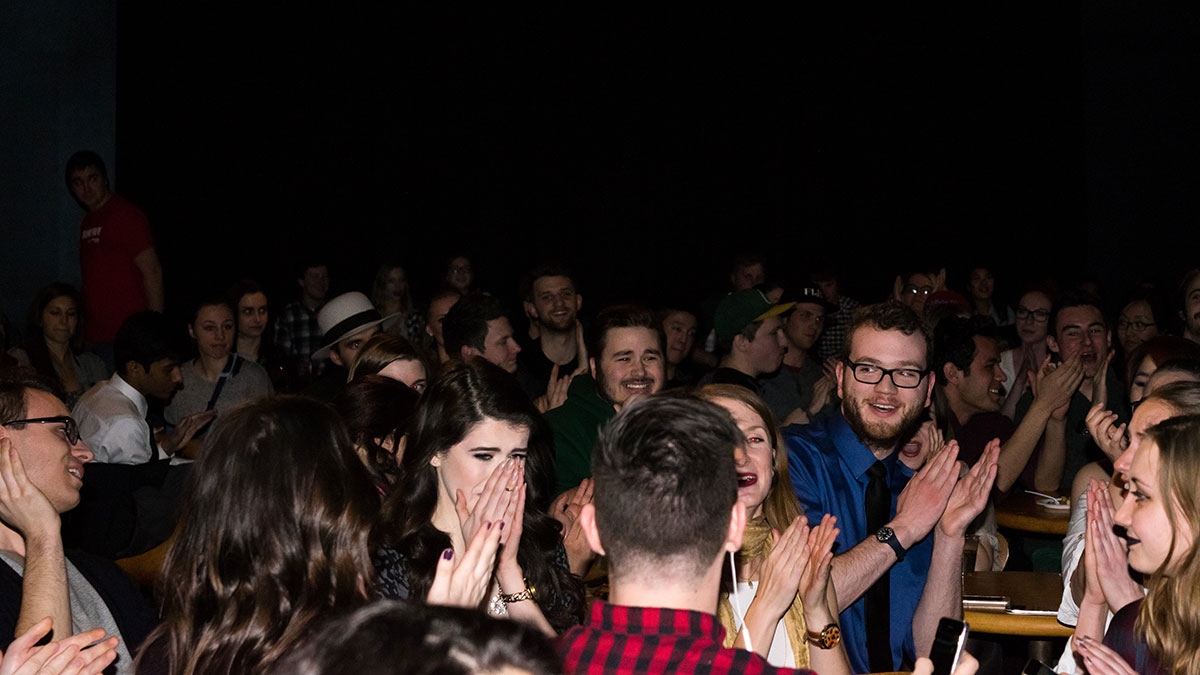 Marina Banister was elected Vice-President (Academic) of the University of Alberta Students' Union in a one-round race.
Banister won with 3,408 votes for 59 per cent of the vote, while her competitor Tom Patrick received 1,706 votes for 30 per cent of the tally. None of the Above rounded out the VP (Academic) race with 622 votes and 11 per cent of the final count.
Banister was quick to credit her volunteers and their contributions to her campaign, and said they gave her support and energy.
"It feels like a sports metaphor, but it was a really good win for the team," Banister said.
For Banister, VP (Academic) had been a goal since high school. She recalled attending Students' Council meetings when she was in Grade 12, and having then-President Rory Tighe show her the SU ropes. In her first year of university, Banister said she was told to run for council, and had been working towards the VP (Academic) position since then.
"This has been my Everest for so long," Banister said. "I was scared to run for so many years, I'm just so happy."
Patrick said he felt "shell-shocked," but that the SU was in good hands going forward. He said he knew he had a chance in running for VP (Academic), but he didn't know what that chance was.
"It felt like a knife fight," Patrick said. "A three-week long knife fight."
Banister described her campaign trail in a different way, saying she and her team did their best to stay in their lane and run a clean campaign. In terms of what she planned to do first, Banister said focusing on department and faculty associations, one of her central platform points, was a primary goal. While faculty and departmental elections will occur next month and will occupy much of her commitment, Banister said a bit of interior design in her new office is first on her mind.
"I'm probably going to rearrange current VP (Academic) Fahim's office, to be honest," Banister said.
With files from Jamie Sarkonak.