Mike Sandare wins with third-round knockout, named 2016-17 VP (External)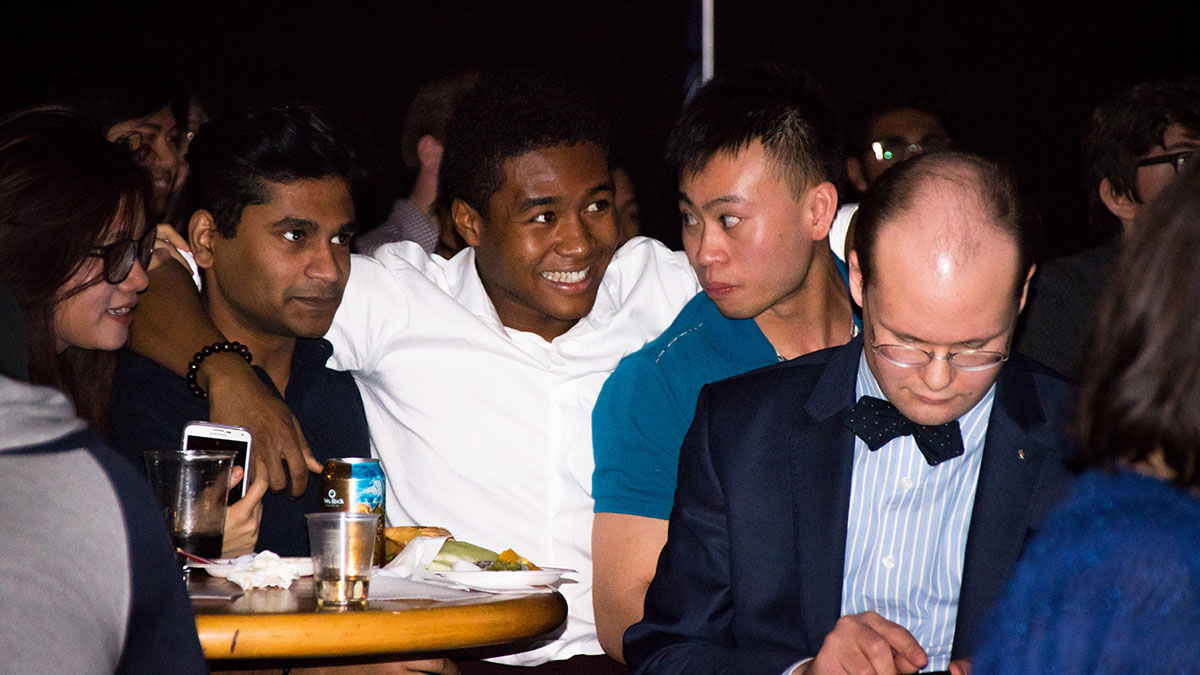 With 53 per cent of the vote in the third round, Mike Sandare out-jabbed his opponents en route to being declared the Students' Union VP (External) for the 2016-17 academic year.
In his speech, Sandare thanked his opposition and expressed his enthusiasm for taking up the position.
"Thank you so much to my competitors. I love that I was able to be up there with you on stage debating really good ideas," Sandare said. "I'm really looking forward to representing the student voice."
Reed Larsen, who was eliminated in the second round of voting earning 26 per cent of the vote, said he was feeling good about his experience running in the SU Elections for the first time.
"It was an awesome campaign by everybody," Larsen said. "Everybody was respectful, friendly, good will was all around."
Larsen said he was unsure whether he would be returning to the VP (External) race next year.
Losing by a narrow margin with 47 per cent of the vote in the third round, Patrick Cajina had some words of advice for Sandare.
"I sincerely hope that Mike at least takes some ideas from (my platform)," Cajina said. "The only thing I have to say to him is to think big and to have a vision for the long term, because if we only do things we can accomplish in one year, the SU won't get anything else done."
Cajina, who is graduating next year, will not be running for a VP position again.
Looking forward to next year, Sandare said he will begin by focusing on his transition and working with members of the current Students' Union executive.
"The first order of business, I think, is going to be sitting down with Dylan, sitting down with (current SU President Khinda), making sure that I have a nice transition. That way I can really start learning more about the SU."