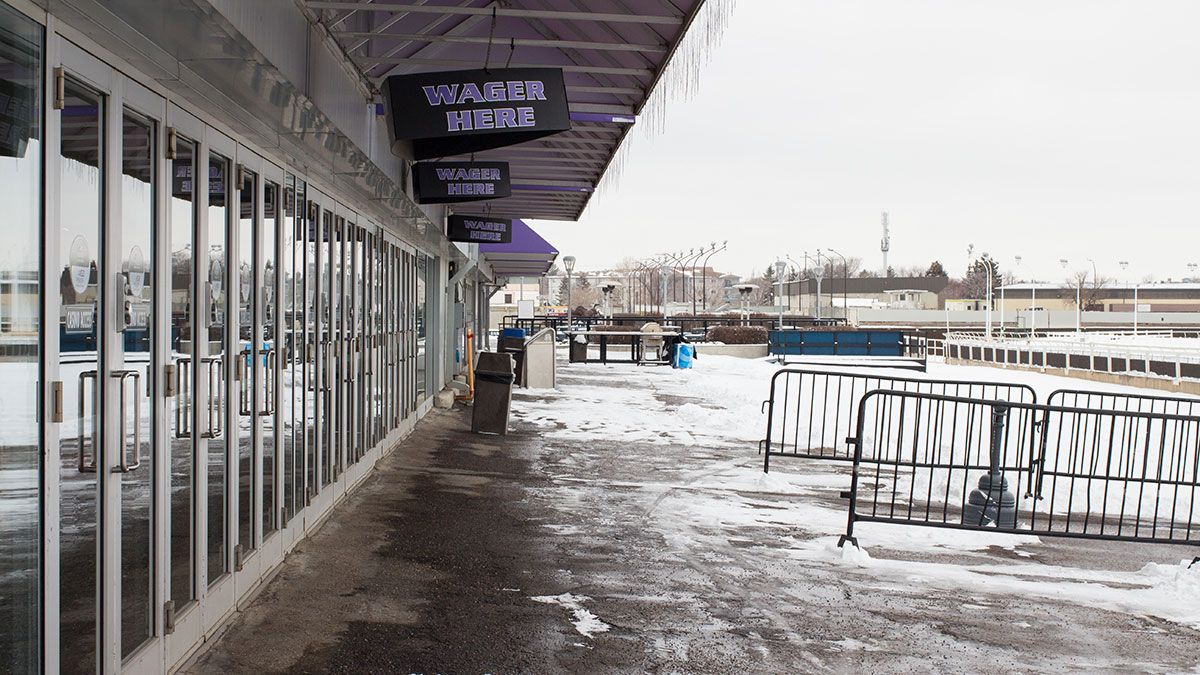 The Edmonton Oilers are playing their last few games at Rexall Place next month, as the new downtown arena housing the team is scheduled to open before the start of next season. With Rexall Place having no main tenant starting next year, the building's owner, Northlands, is planning bold and significant changes for the arena and its surrounding area. They plan on turning Rexall into seven sheets of ice on two levels, and turning the racetrack and casino into an outdoor festival capable of hosting 140,000 people, a drastic facelift that's expected to cost $165 million dollars. Northlands has also asked the City of Edmonton to forgive $48 million of their debt.
The facelift proposal by Northlands doesn't seem to be well thought out. They're spending $45 million on a concert area that would hold up to 140,000 people, an idea which is incredibly redundant. The space would only be functional during the warmer months, so presumably from May to September. During those months, they will be competing with Commonwealth Stadium — the biggest stadium in Canada — for an incredibly limited number of concert dates. This year Beyonce is the only performer scheduled to perform at Commonwealth. In 2015 AC/DC and One Direction were the only performers at Commonwealth. Spending $45 million dollars to have another venue that can host a type of event that happens maybe once or twice every year is foolish and unnecessary.
The outdoor space plans also on being a festival site in the summer, but how many festivals command that capacity? And how many would be willing to move from their current sites? Edmonton's biggest summer music festivals do not come close to the capacity of the new proposed festival site. Sonic Boom attracts less than about 15,000 attendees every day, while the Folk Music Festival attracts around 20,000. The biggest music festival in the Edmonton area is Big Valley Jamboree, located an hour southeast of Edmonton in Camrose, and it attracts about 25,000 people daily. The biggest summer event in Edmonton is the Heritage Festival, which reached a record attendance of 380,000-410,000 over 3 days in 2013, but its location in Hawrelak Park is essential to its attraction. Spending $45 million building a concert and festival space that can only serve Edmontonians for five months of the year while also having to compete with perfectly capable existing infrastructure is puzzling to say the least.
Worst of all, Northlands is asking the municipal government to forgive a $48 million dollar loan used to renovate the Expo Centre. Asking for $48 million dollars in debt to be forgiven while at the same time planning to spend $45 million on a redundant facility is certainly not the best way to show City Council and Edmontonians that your business — and taxpayer money — is in good hands.
The saving grace of this massive facelift is the renovation of Rexall Place. Turning it into a multi-level ice takes advantage of the pre-existing infrastructure while making sure it continues to be an integral part of that area for years to come. It will be a thrill for kids to play on the same ice as legends like Gretzky and Messier, and for the parents to take their kids to play in an arena they grew up watching their idols on.