Rahman edges Bondarchuk with 51 per cent for SU President, Hanwell withdraws due to "personal reasons"
Jamie Sarkonak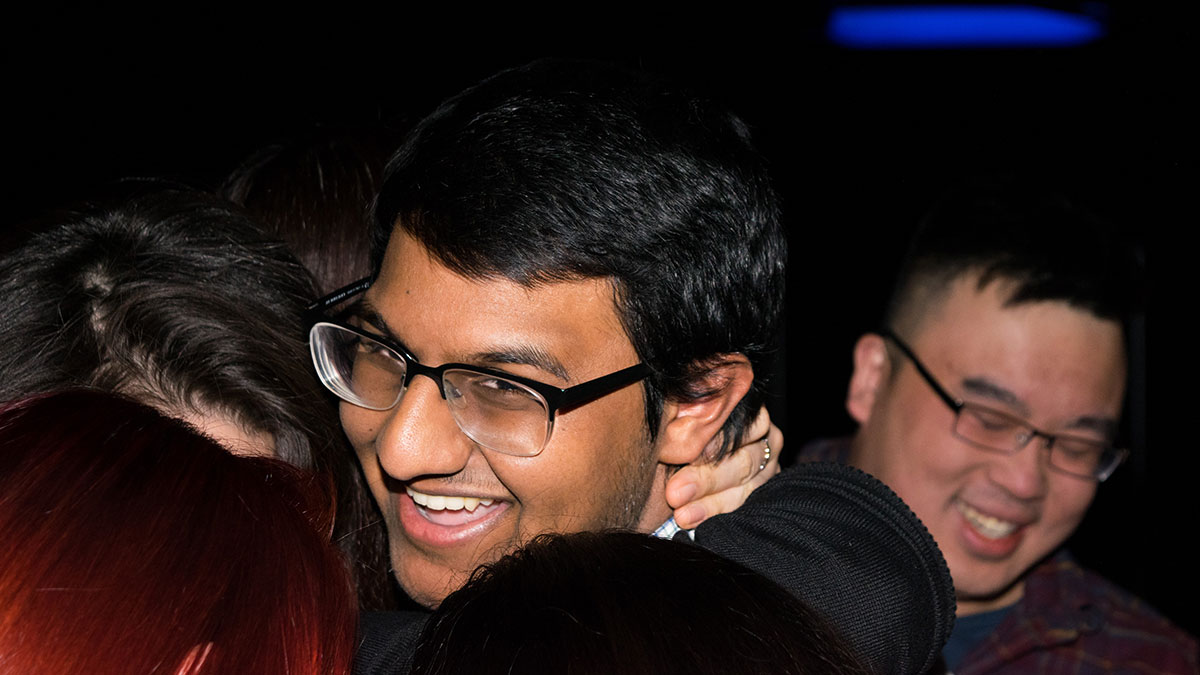 Current Vice-President (Academic) Fahim Rahman won the Students' Union presidential race with 51 per cent of first place votes in the first round of voting.
Only moments before, candidate and current VP (External) Dylan Hanwell was announced to have withdrawn from the presidential race. The race only went to one round with the two remaining candidates, Rahman and current VP (Operations and Finance) Cody Bondarchuk.
Rahman thanked Bondarchuk and Hanwell for their motivation, and said it was "an honour" to work with them. All presidential candidates had been friendly with each other for the duration of their campaigns, having worked together all year as SU executives.
Rahman said he felt "fantastic," describing his campaign as a "rocky road" and finishing with a payoff. For his first action in office, Rahman will absorb much guidance from current SU President Navneet Khinda.
Rahman recalled his elections experience last year in which the VP (Academic) race went to a revote after Shakiba Azimi won by a margin of 35 votes. Rahman won 57 per cent of the revote. Rahman said he didn't know what to think of Hanwell's last-day withdrawal.
"I've got a lot of love and respect for (Hanwell)," Rahman said. "I'd love to sit down and figure out how he's feeling about it."
Hanwell withdrew from the race this morning for "personal reasons," and said it was a decision he had to make for himself. Hanwell did not elaborate further.
"I started to think about it and I decided it was the best decision to make," Hanwell said. "That's about it. It was for personal reasons, it's private."
"I feel okay. I think at the end of the day, I really love the Students' Union and I'm glad that the students just elected a great team."
Hanwell said Bondarchuk and Rahman ran great campaigns, and that students couldn't have lost in this election.
Moving forward, Hanwell will work on graduating and transitioning the new VP (External), Mike Sandare.
Bondarchuk also had "literally no idea" what to think of Hanwell's withdrawal. With Rahman's win, Bondarchuk experienced a "new emotion" — a mixture of both happiness and sadness with the presidential results. At Monday's Myer Horowitz forum, Bondarchuk said it was difficult to be "running against your best friends."
"(Rahman) absolutely deserved it," Bondarchuk said. "Our platforms weren't that far off. So he should carry on to do some good work. I believe in Fahim."