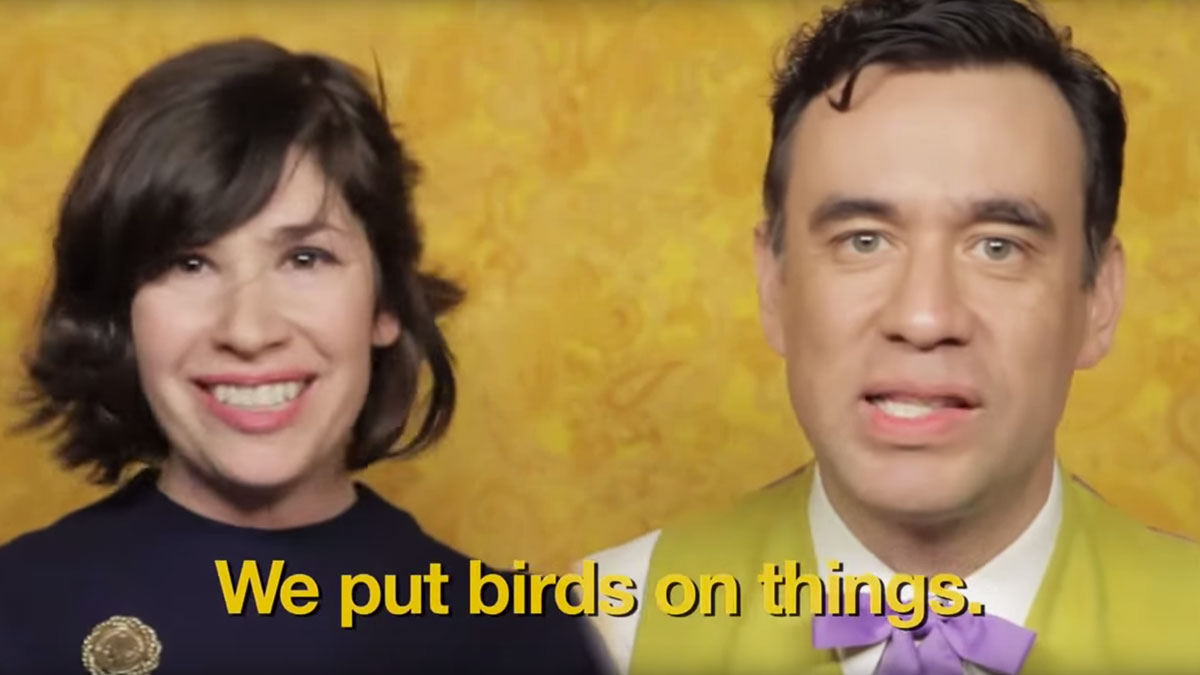 If you enjoy Credo coffee, thick-rimmed glasses, and absurd, just believable characters like "The Pull-Out King," Portlandia may be for you. Set in (you guessed it) the Pacific Northwestern city of Portland, it has no tangible plotline — which basically means it has endless potential. Episodes are a mosaic of short skits that follow a recurring cast with hipster, irony-infused tendencies. The only goal of Portlandia is to make fun of the lifestyles and inclinations of these unapologetic misfits. If you're a hipster in denial like me, this show gives infinite satisfaction.
Portlandia is endearing because of its absurdity. Each episode is steeped in delicious mockery of the foibles of modernity. It distills from popular culture everything that university students already love to make fun of (including overly involved junior high parents, and the foreign concept of 'the adult'), and constructs jokes that, while toeing the line of superfluous, somehow never cross it entirely. It's witty and delightfully sarcastic, casually demanding first your attention, and then your inevitable addiction.
But shows don't get this awesome by chance. Portlandia's awesomeness has a lot to do with its creators, specifically Fred Armisen. He spent eleven years with SNL (!), is co-creator, co-writer, and co-star of Portlandia, and dabbles in every creative outlet you can think of. With a parent as perfectly talented as Armisen, Portlandia can't help but be flawless.
Ultimately, Portlandia emerges from its ocean of histrionics and eccentricities as undeniably brilliant. If you've never watched it, consider giving it a try.