Research finds HPV Vaccine successful in reducing risk of cancer in young women
Jamie Sarkonak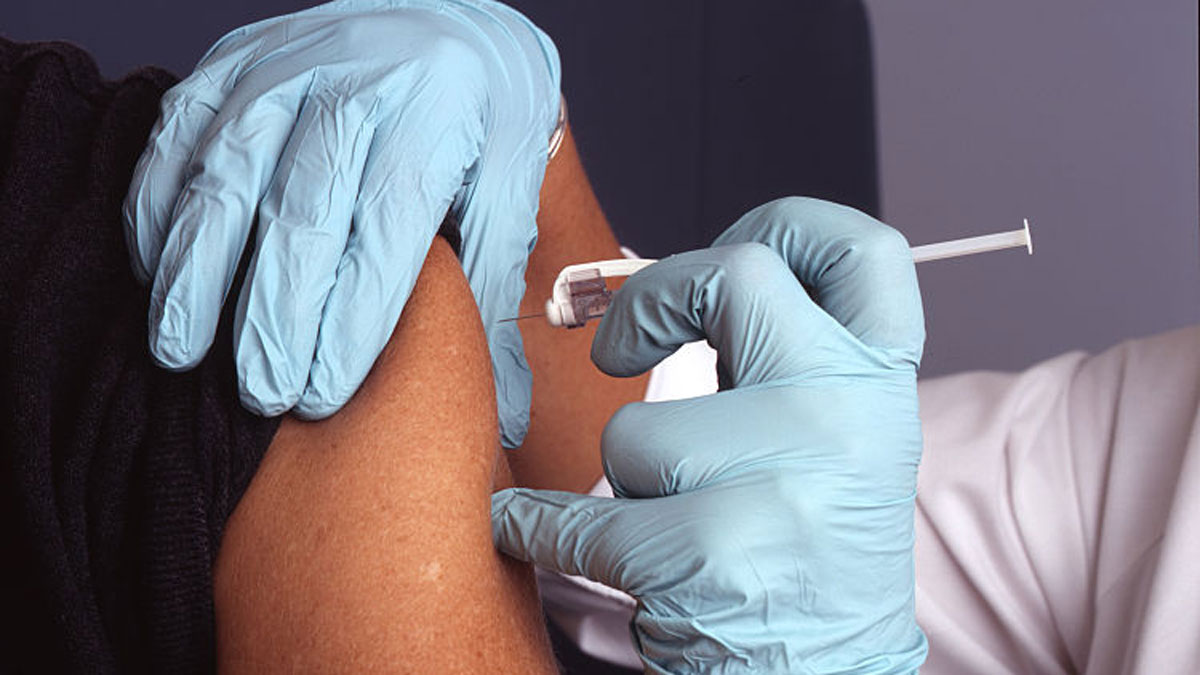 A vaccine to protect Albertans against cervical cancer has shown to be successful in many cases of a large population study.
The study found that Alberta's three-dose school vaccination program for human papillomavirus (HPV) reduced risk of developing cervical cancer by 50 per cent. The virus, spread via unprotected sex and other skin-to-skin contact and areas that are not protected by a condom, can cause cervical cancer in females, penile cancer in males, and anogenital, head, and neck cancers in all sexes.
If unvaccinated, about 75 per cent of Canadians will be infected with an HPV strain at some point in life, according to Canada's National Advisory Committee on Immunization (NACI). Most HPV strains are not high-risk enough to lead to cancer, however.
For Alberta's study, researchers looked at Papanicolaou (Pap) test results for a cohort of 10,204 women born between 1994 and 1997 and found that only 11.8 per cent of vaccinated individuals developed abnormal cells that could develop into cancer. Of the unvaccinated individuals in the study, 16.1 per cent developed abnormal cells. Researchers involved in the study included Alberta Health Services analyst Larry Svenson, also a professor of the University of Alberta's School of Public Health, and Dr. Huiming Yang, a doctor with Alberta Health Services.
This is the first large-scale study on the province's HPV vaccination program, and its results strengthen current clinical data behind the vaccine's efficacy, Dr. Yang said.
"For Alberta, this means the HPV vaccination worked," Yang said. "Often, when you have clinical trial data that shows a vaccine worked really well, sometimes the results (from the population) might not be as good."
Alberta's HPV vaccination program was first delivered to Grade 5 girls in 2008 and Grade 9 girls in 2009 for protection against HPV types 16 and type 18, which account for 70 per cent of cervical cancer cases. The vaccine doesn't prevent against all cervical cancers, so though it was successful in preventing some cell abnormalities, Dr. Yang said both vaccinated and unvaccinated women receive regular Pap tests after age 25.
Boys in Alberta schools were included in the HPV vaccination program in 2014, and were not included in the population study. While males cannot develop cervical cancer due to HPV, they can develop penile, anogenital, head, and neck cancers if infected by a high-risk strain. HPV-positive males carry and can spread the virus to other individuals as well.
Dr. Yang recommends young adults to familiarize themselves with the cancer risks of HPV, as the vaccine administered does not protect against all cancer-causing HPV strains. There are more than 100 types of HPV — the NACI states that the virus is the most common cause of sexually transmitted infection. While the HPV vaccine from the study only prevented against two strains of the virus, current vaccines offer protection against nine strains.
Though the HPV vaccine works best in young individuals before they're likely to be sexually active, Dr. Yang said it can still benefit young adults if they haven't been exposed to some strains. He recommends that these individuals talk to a doctor about HPV and the vaccine.
"For the university population, many people have been vaccinated when they were in elementary or high school," Dr. Yang said. "But some of them … around ages 20 to 21 were not vaccinated with the first cohort (of Alberta's program). I'd like to highlight the importance of completing all three doses of the vaccine."