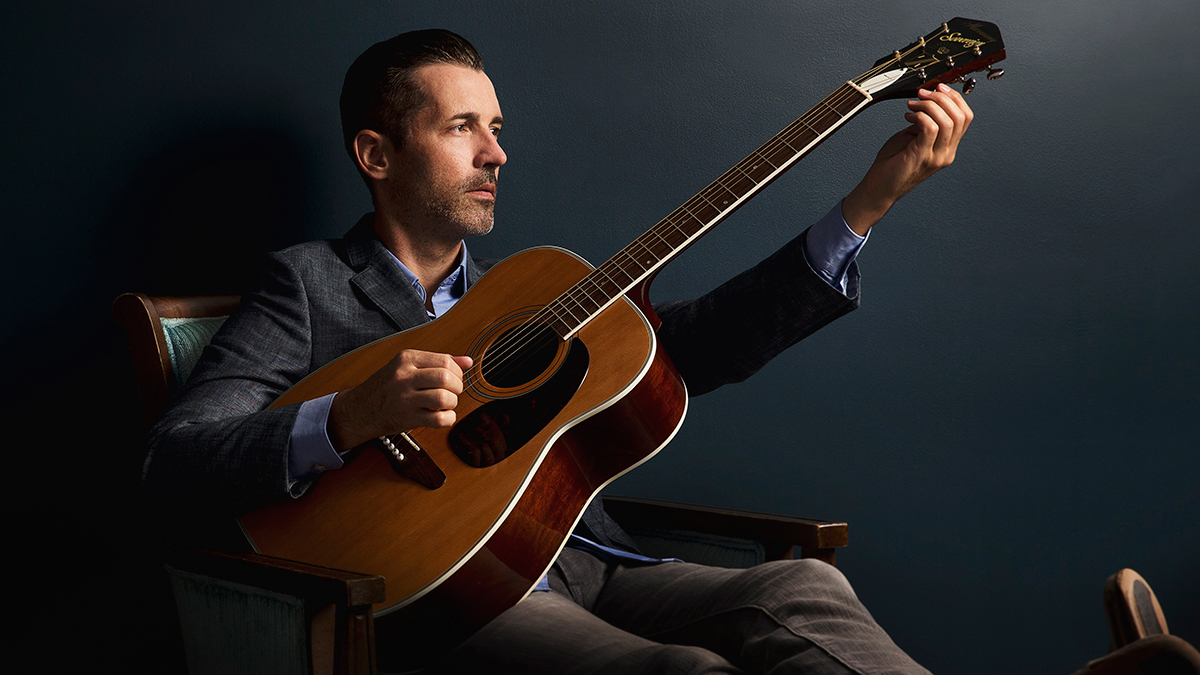 Royal Wood
With Jessica Mitchell
September 23rd & 24th, at 7:30 PM
The Arden Theatre (5 St. Anne Street, St. Albert)
38.00$ on Ticketmaster
Just to clarify, Royal Wood isn't a stage name. Named after his English immigrant great-grandfather, he is far more than the words written on his birth certificate — Wood is a modern Canadian folk icon.
Starting with the release of The Milkweed EP in 2003, Wood has gone on to dominate both Canadian and international folk music scenes. He has toured all over Canada and Europe, including Ireland, the Netherlands, and France. And now with the release of his fifth album, The Ghostlight, and his upcoming tour dates, he's just looking to have some fun.
"(This record) is far more jubilant and buoyant than some of my past ones," says the Peterborough, Ontario native.
Wood is better known for his slower, sadder folk ballads and the past few years in his life reflect that. In 2014, Wood's marriage to fellow Canadian singer/songwriter Sarah Slean fell apart. You can hear Wood working through the divorce in the album that was released that same year, The Burning Bright. With lines like "That's an easy sell, you sugar coat it well, an angel is a demon if she stands around in hell," and "You fill the books upon your shelf, with endless words and reasons why, the love between us was a lie," it's clear that Wood was in an unhappy place. But perhaps time does heal all wounds, as The Ghostlight marks a move to lighter territory for the musician.
"I'm just in a really good place in my life," says Wood.
"Good To Be Young", the big hit off of Wood's latest album, reflects this change. The song is upbeat and tells the story of a man trying to hold onto his youth. It's clear Wood still carries some emotional baggage however, as shown in songs like the therapeutic "Come Back To You," but overall the tone of his latest record is that of happiness and optimism.
The Ghostlight also marks Wood's return to his musical roots: writing and playing music for the sheer love of it.
"I wasn't using a lot of preproduction, asking the team what they think of the songs, or trying to storyboard out the hits," says Wood of his recording process for The Ghostlight. "(I was) just making art and I joyfully do it."
Wood said he has always been in love with music. He grew up surrounded by it and started playing piano by ear when he was only four years. Over the years, Wood has become greatly talented with a wide range of instruments, including guitar, trumpet, saxophone, drums, and many others. He sings too, obviously. In fact, Wood played about 90% of the instruments himself when recording The Ghostlight.
The return to musical roots for Wood also seems rooted in personal frustrations he has with the music industry. While his frustration isn't blatant, it is certainly something that can be picked up in his words regarding the business aspects of his art form.
"This industry is so driven by sales and stature and what venues you're playing and what songs are on the radio," admits Wood.
With The Ghostlight, Wood has refocused his efforts on playing music just for the 'joy of creation.' And with that goal he succeeds. The Ghostlight isn't just a return to roots for Wood, it's a step forward too as this latest record is both more confident and exciting than previous efforts. It's not about a man reflecting on his broken marriage but about a man starting to move on with his life. It's about a man just wanting to have some goddamn fun!