Concert Review: Whale and the Wolf at The Needle Vinyl Tavern
Julia Sorensen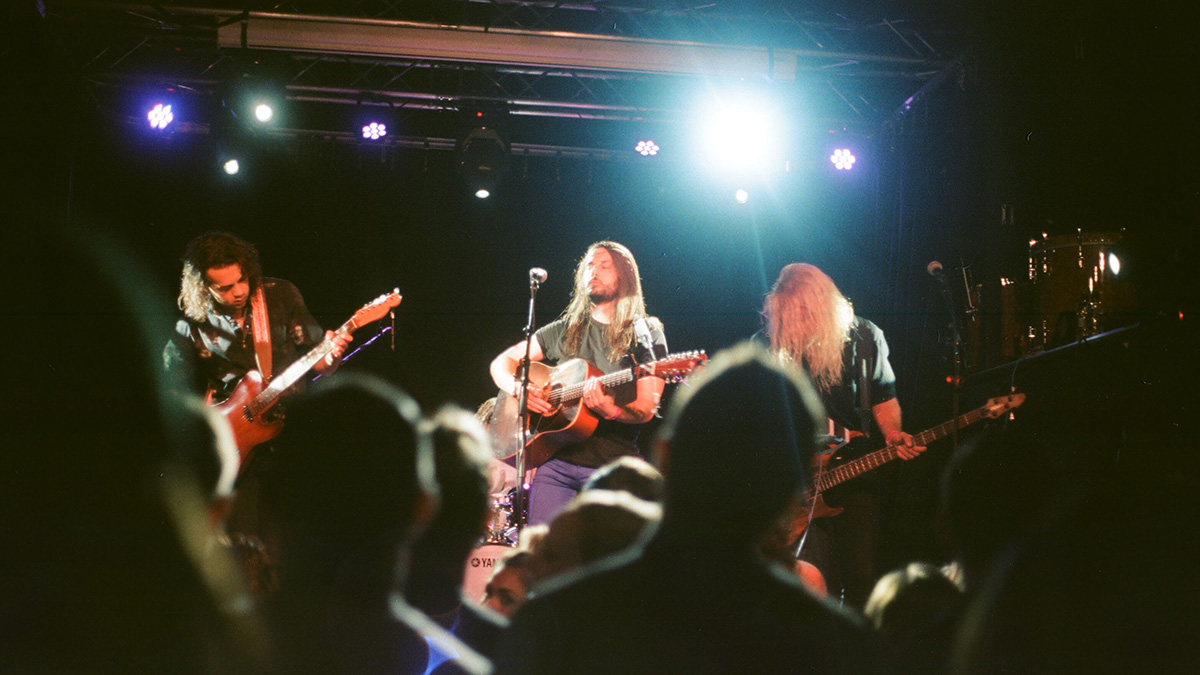 There are certain things an Edmonton bar show isn't complete without: a middle-aged couple with their tongues down each other's throats, bearded guys sporting flannel and combat boots trying to start a mosh pit, and a band who looks like The Sheepdogs, but in tighter, blacker clothing.
To no surprise, Whale and the Wolf's most recent show — which took place Saturday night at The Needle Vinyl Tavern — didn't disappoint in any of these expectations. With an abundance of inebriated MILFs and shaggy-haired hipsters, the gig made for some enjoyable (if not cringe-worthy) people-watching while managing to entertain in the musical department as well.
Ever since their conception, Edmonton's own Whale and the Wolf has been working hard to build a fan base for their particular brand of alternative rock — one they refer to as "erotic rock." The group's crisp guitars and vocals combine with heavier bass and drums help to create a polished sound that's not embarrassed to show off its more rugged sides.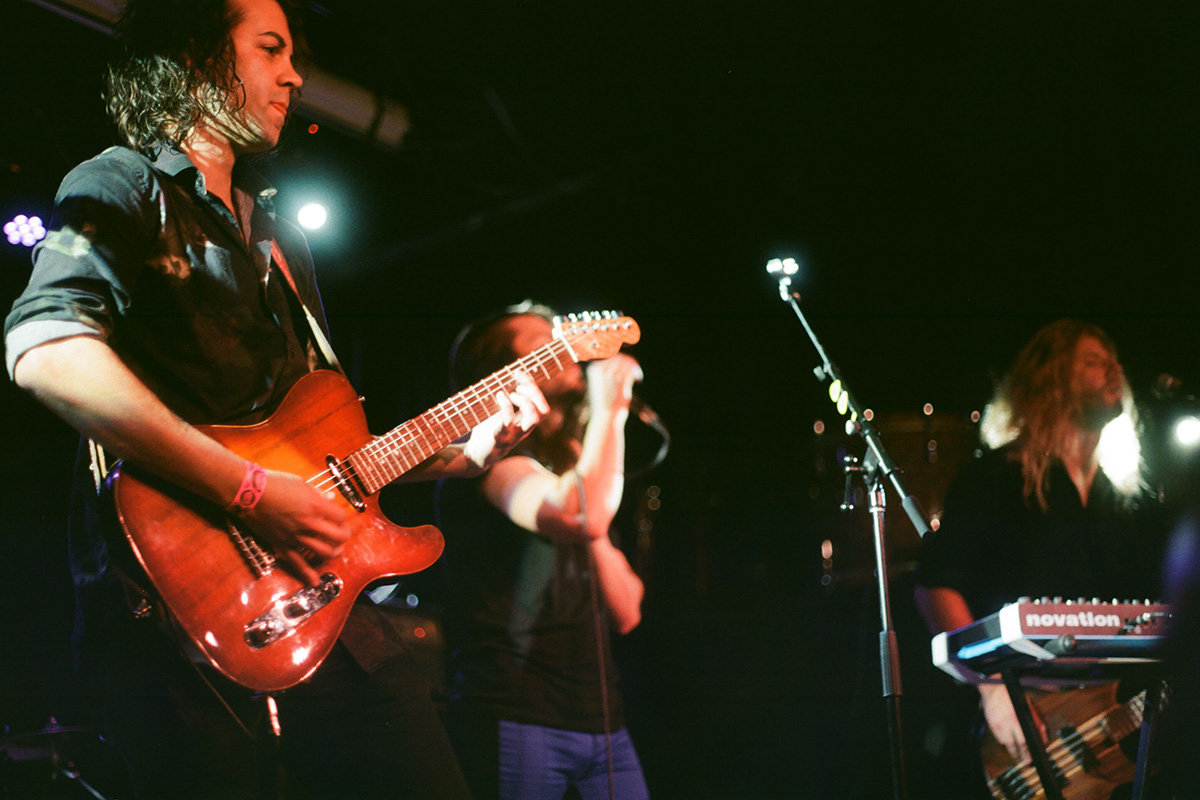 During the weekend show, the group took advantage of their harder-hitting edge to get the entire Needle crowd moving. Intoxicated ladies were grinding and drunken gentlemen were jumping; everyone was feeling themselves — or each other — and having a great time, regardless of age or ounces of alcohol consumed.
While it can be often be difficult for young, local bands to channel their energy into their audience, Whale and the Wolf had no problem with it. Between guitarist Brandon Yaggey's engaging stage presence and front man Ryan Maier's enthralling vocals, the crowd was hooked. The band seemed to appreciate the more "excited" members of the crowd; at one point, Yaggey held his instrument down towards the raised hands below him and had an audience member go H.A.M. on his strings. Though the sound was terrible, it was a memorable moment of entertainment — but thankfully Yaggey wasted little time bringing the groove back.
One of the most impressive elements of the show was the way Whale and the Wolf were able to control the ebb and flow of their instrumental dynamic — a task foreign to many other bands of their sound. The tension between Maier's vocal clarity and roughness and the occasional addition of synthesizer and acoustic guitar gave the group's generic instrument lineup a refreshing twist.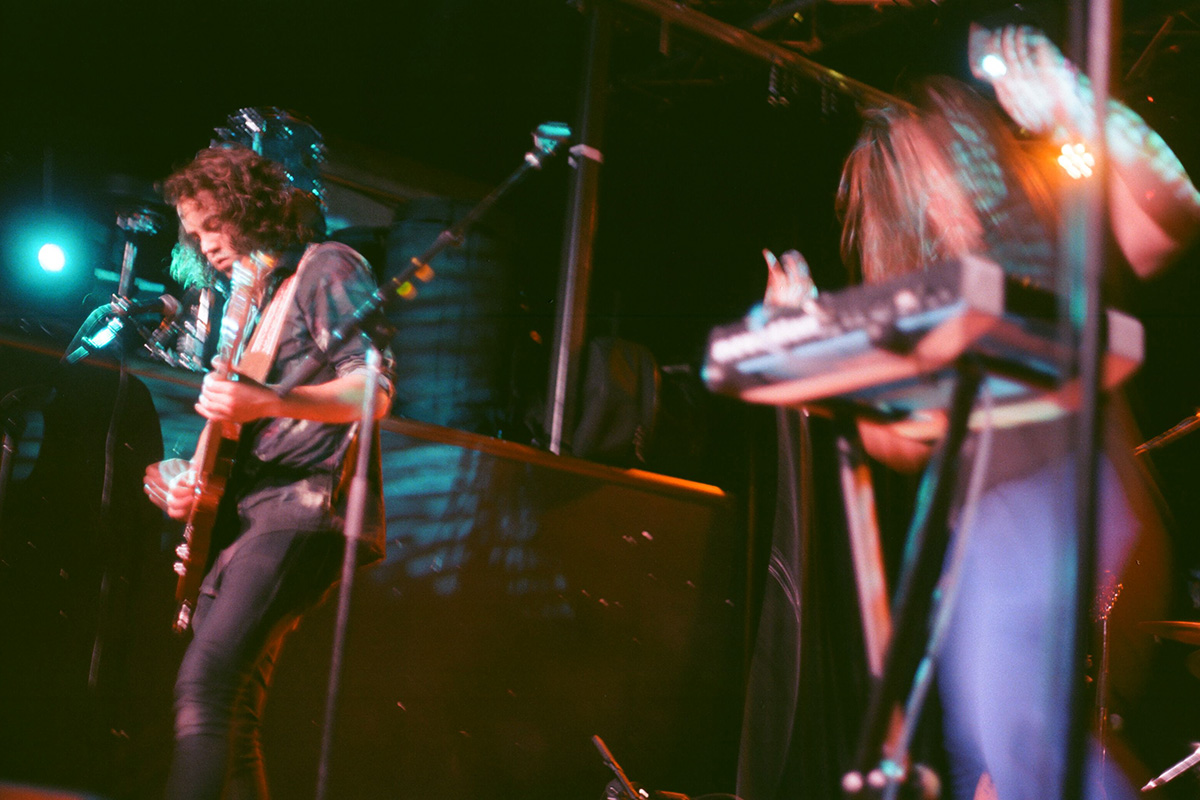 Although the group has a collection of original music in their repertoire, the crowd responded most favourably to the act's unexpected cover of "Billie Jean." The combination of the classic guitar riff and an additional synth bassline made the PDAing couples even more enthusiastic and had the hopeful moshers wound around the band's fingertips.
So the next time you find yourself surrounded by tall, husky men in plaid shirts, and a swarm of 40-something-year-olds trying not to miss out on their less-active libidos, keep your ears open because chances are good that you're in for a rock'n good time.
You can catch Whale and the Wolf alongside BUSH, Theory of a Deadman, and Guns 4 Roses at this year's Halloween Howler, taking place at the Shaw Conference Centre on October 28th. For more information visit http://whaleandthewolf.com or Ticketmaster.