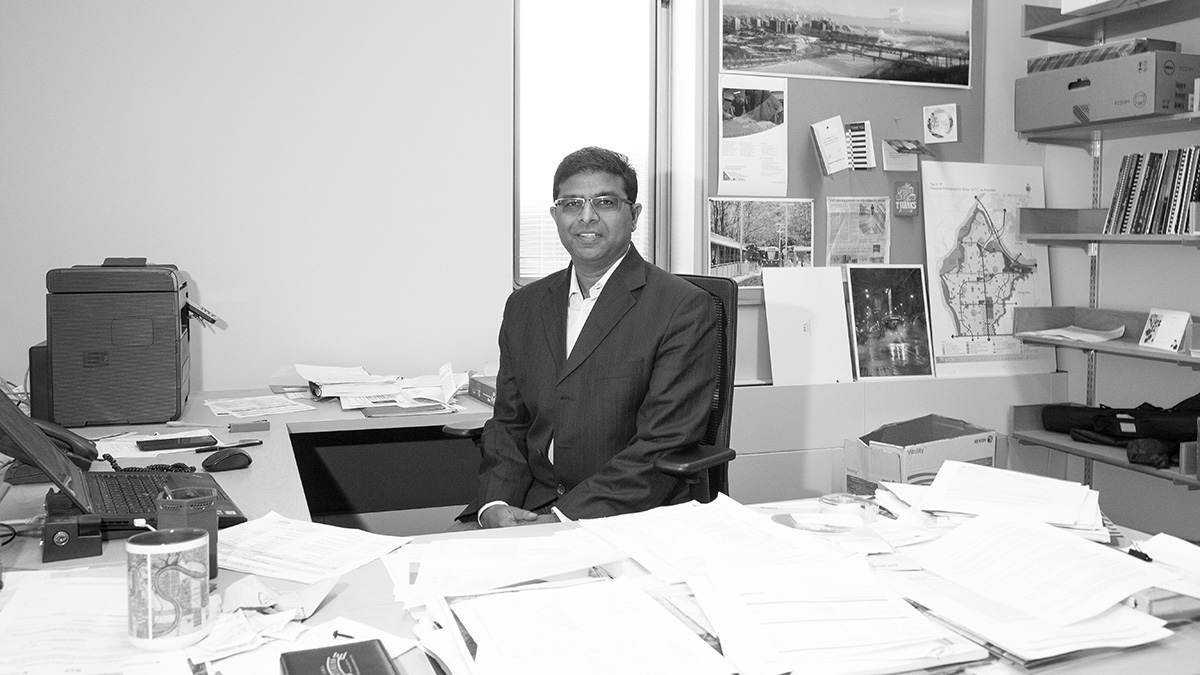 A University of Alberta research team has received a $24,990 Social Science and Humanities Research Council (SSHRC) grant to study the experiences of Syrian refugees in Alberta.
Urban planning professor Sandeep Agrawal will compare the settlement of Syrian refugees in Edmonton and Lethbridge to determine how experiences differ in larger and smaller cities.
The study, funded by the SSHRC and by Citizenship and Immigration Canada, will conclude in July 2017, Agrawal said. In this time, Agrawal will interview refugees, sponsor families, and settlement agencies.
"I'm hoping that it should have significant implications on immigration and refugee policies and the model that's currently being used for settlement services for Syrian refugees," he said.
Agrawal said it felt "very very nice" to receive the grant as it will allow him to expand previous research he conducted in Toronto for 15 years. As an urban planner, Agrawal studies immigration and multiculturalism as an urban phenomenon in Canada.
"Almost 90 per cent of immigrants go to large cities," he said. "I look at urban areas and I see that the demographics in urban areas are changing."
Canada has committed to resettling 25,000 Syrian refugees, with approximately 4,500 going to Alberta. Agrawal said Alberta is an interesting case for refugee settlement given its diverse geography and that it only has two large cities.
Agrawal also plans to study the integration experiences of privately-sponsored and government-sponsored refugees. He hypothesizes that refugees sponsored privately become more integrated in their community than those sponsored by the government. His research will compare the two streams as well as the few refugees who are matched with sponsors through a visa officer.
The SSHRC grant will go towards hiring research assistants and interpreters between English and Arabic, as well as travel expenses for trips to Lethbridge. Agrawal also hopes to hire Syrian refugees who are students at the U of A to help him conduct his research.
"There are a few Syrian refugees who have come to the U of A as students on scholarships," he said. "I'm trying to tap into that body of students because they would be most relevant to the study and they would add a lot to the study from their own experience."