1050: Golden Bears Hockey Season Opener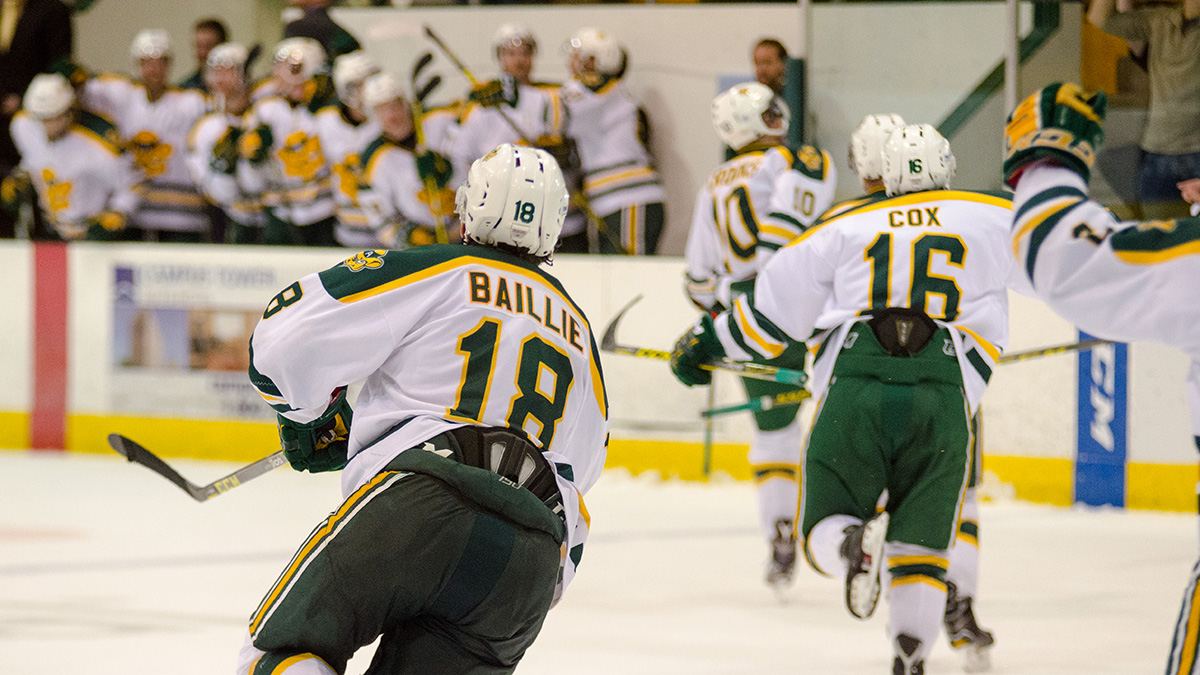 1050 is a photo essay segment where we tell a story with photos (worth 1000 words) and captions of 50 words or fewer. 
The Golden Bears were at home last weekend to open their schedule at Clare Drake against the University of Saskatchewan Huskies. Even though the Jays game was on, we were at the first half of the two-game series on Friday night, cameras in tow.