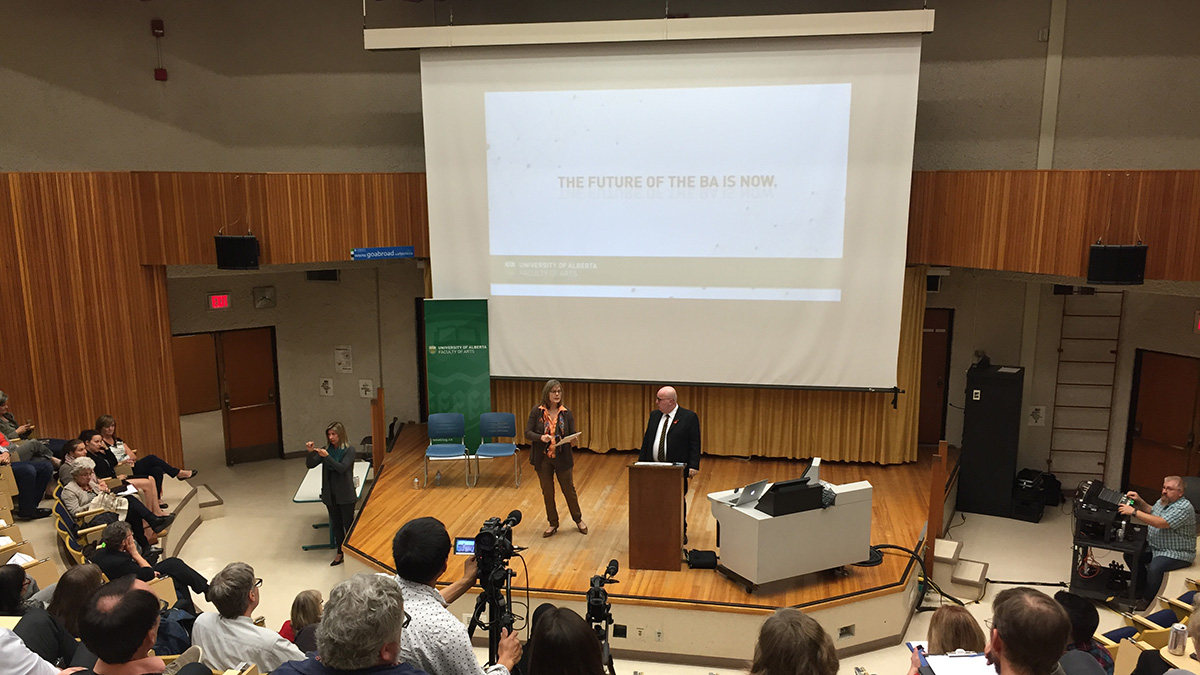 The Faculty of Arts have now an easier way for students to understand their degree requirements: Thematic Pathways.
The BA renewal is on track to take effect in 2018, and it sets out to make requirements much more understandable and transparent approach. This is done through what they have called "Thematic Pathways" which are labelled as: Analysis and Interpretation, Research, Creation, and Inquiry, Communication and Culture, Global Citizenship and Lifelong, Adaptive, and Engaged Learning.
Future and present students absolutely love these changes:
"What the fuck?!" cheered one university student. He is currently in a political science degree and is thrilled to be a part of the Global Citizen pathway.
"I love how this makes it more confusing to know what degree requirements you need," praised another student in her last year of anthropology degree. "The BA tip sheet wasn't vague enough and this is perfect," she furthered.
"I don't get it," raved some high school students. These students were planning to enter in the Faculty of Arts are now so excited about this renewal that they'll be perusing different options at other faculties.
"It is shit like this that will make us drop out of the top 10 in Canada," complimented a master's student while she was reviewing the renewal proposal.
"Might as well move to Bosnia and become a goat herder," applauded another student at the university.  "It'll be easier than trying to figure out a degree with a Lifelong, Adaptive, and Engaged Learning pathway," he furthered praised.
The BA renewal seems to offer students a more comprehensive understanding of their degree through thematic pathways. The collective praise that Arts students have been able to offer is an astounding "why is this a thing?" Students have also collectively stated that it's great as this now offers students from other faculties more reasons to mock arts students.