Residence Services to collect residence association fees
Jamie Sarkonak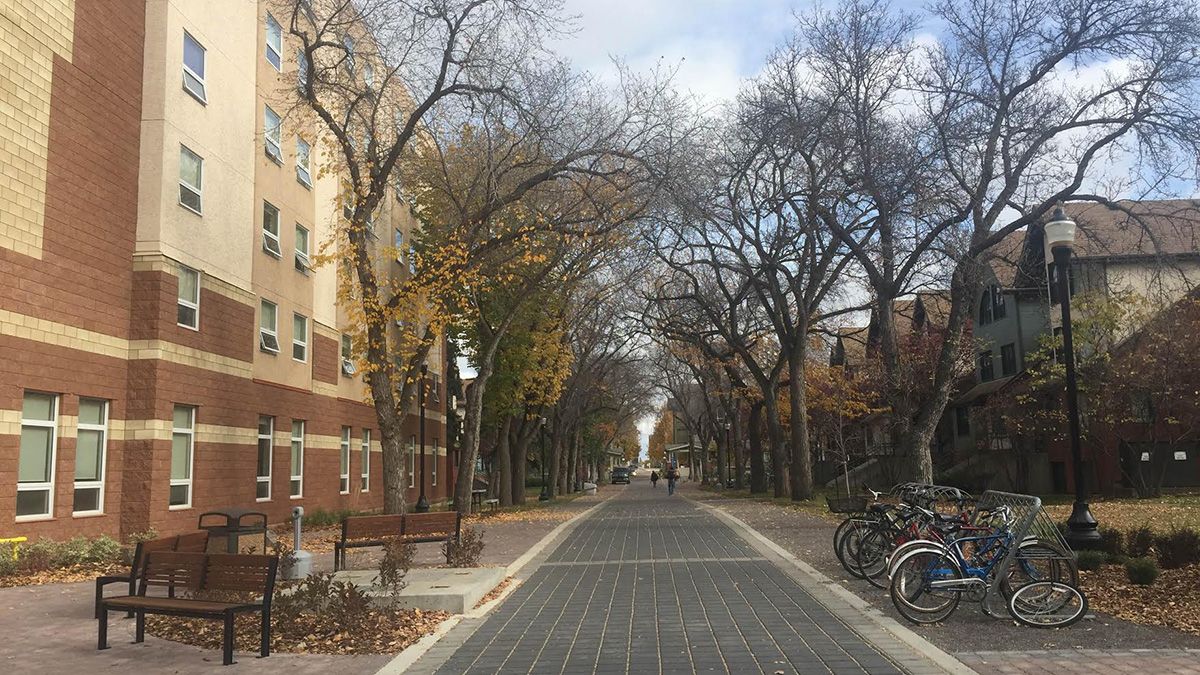 Students of East Campus are having to forgo their annual Thanksgiving Dinner this year because their residence association hasn't received its membership fees yet.
And it's looking like the East Campus Students' Association may have to cancel Chinese New Year too, according to Melissa Paskell, the association's president.
Residence associations for East Campus, HUB, International House, and Résidence Saint-Jean are left without a timeline on when they'll receive their annual funding. Normally, the student-run associations would receive membership fees at the beginning of the semester, allowing to budget for the year's community events and advocacy efforts.
The delay in fee collection and distribution follows a policy change made last February by Residence Services, the university's branch of residence management, to no longer collect residence association fees. Until last year, Residence Services collected and distributed fees for associations as an extra charge on students' rent payments.
Francesca Ghossein, Students' Union Vice-President (Student Life), said the policy has been reversed, and this year's fees will once again be collected by Residence Services. She added that she was not given a timeline by the Dean of Students, but residence associations will be updated as soon as the SU learns more.
"The fees are going to be collected," she said. "Residence Services is the unit that has always collected fees, so nothing much is required in terms of logistics and mechanisms because they're already in place."
The SU will now be working with the Office of the Dean of Students to communicate to residents why they have to pay another fee after the year's start.
André Costopoulos, the Dean of Students, said he's aiming for the fees to be collected before the end of the semester. He assured the fees will be collected on time in 2017-18 and in following years, and that finding a way to collect fees this year is moving along "quite rapidly."
"Already, we've settled things for next year," he said. "We're doing the most we can to find a solution for this semester … Since August, we've made a lot of progress."
The SU expected the fees to be collected at the beginning of September, which was when they were approved by the Board of Governors to take effect. Ghossein disliked the amount of time it has taken to collect, as they were approved in May without any directive given to a body within the university to collect fees on the SU's behalf.
Costopoulos agreed the fees were approved to take effect in September, but said the motion had nothing to do with collection methods. Costopoulos said that because the fees became the SU's responsibility, it was the SU's job to find a way to collect.
Ghossein said the SU is limited because it can't charge students through the university's system.
As fee collection is being figured out, the East Campus Students' Association will be running event-free because it doesn't know how much funding to anticipate, Paskell said. Having to miss Thanksgiving, which was attended by 400 residents last year, is "huge" — many of those in East Campus live too far away from home to justify returning for the long weekend.
"We like to put on a nice turkey dinner spread and have everybody have a sense of home, and feel like they have somewhere to go for the long weekend," she said. "Not being able to do that means that people won't be able to get that sense of home … They'll be feeling really lonely in a time where they're supposed to be with family."