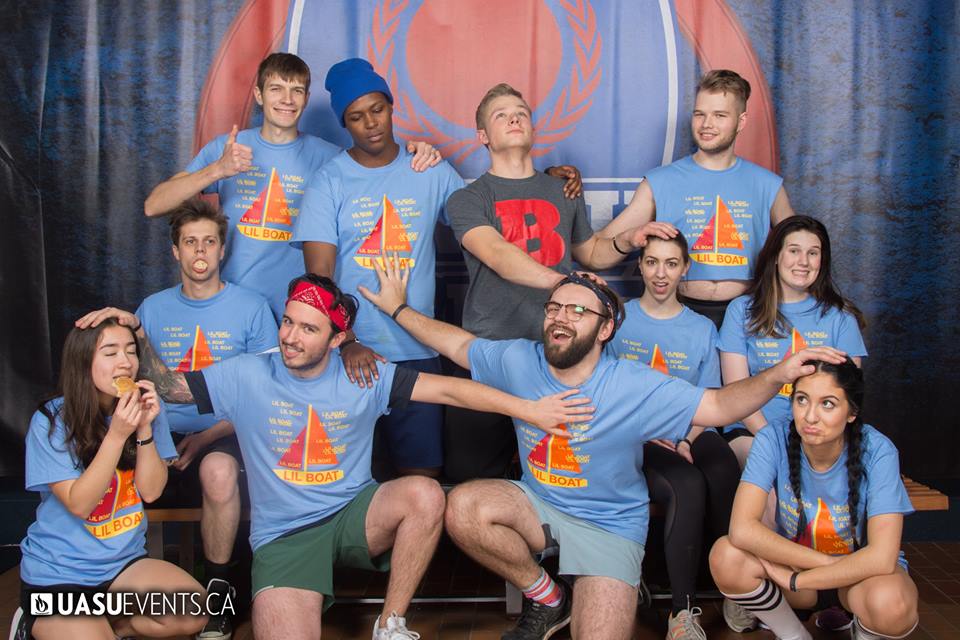 So the Bonnie Doon Community League Yacht Club went 2-3 in Campus Cup preliminary round. We were beat to shit, Jon concussed himself and tore the lightbulbs out of Dinwoodie, Alex's knee swelled to the size of a baby's head, and a pancake fell down the elevator shaft. It was the most exercise The Gateway staff had since last year's Campus Cup.
So here we are looking to smoke up and chill on Sunday, and we get an email at midnight saying we made the playoffs and we're playing Balls Out for Harambe at 8:45 a.m. K. Anyone who brings vodka to Pavillion 3 at that time gets one of those lit shirts we're wearing and you get to write some January horoscopes. <3
Update: After showing up late because we went to the wrong gym, we lost.