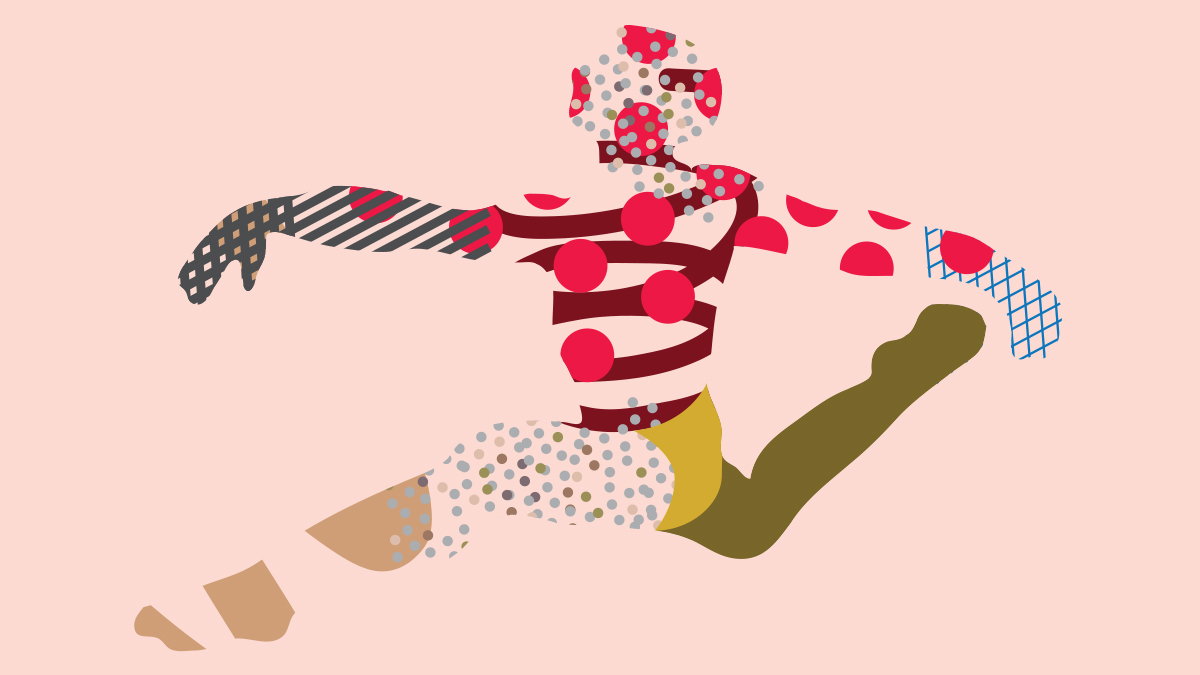 The fine arts on campus can often feel distant to those of in faculties where song, dance, or performance are not requirements. As part of University of Alberta's arts, sciences, or other such disciplines, many groups like the Concert Choir, band, or Improv Group are open to all students, but it can still seem intimidating to perform among students who have dedicated their whole degrees to their art. But after singing in the university's Prism concert, performing at Green and Gold Day, and preparing for the Christmas concert in December, I realized anyone can use the various fine arts courses and performance groups offered at the U of A as their creative outlet on campus.
Getting involved in the fine arts can be daunting, but when you take the plunge, becoming involved can be incredibly rewarding.  In fact, you'll soon realize that most people aren't involved because of their skill, they just love their art.
Having been a choral performer since elementary school, continuing to perform was important to me when starting at the U of A. However, when I realized how many people in groups like Concert Choir and Madrigal Singers were music students, I thought there might not be a place for someone like me. I, like many, wanted to use music as a creative outlet and a casual hobby, not as my career. Up until Prism — a concert designed to showcase the Department of Music, featuring everything from classical to world music to experimental works — I still had my doubts. But the performers in Prism weren't limited to performance majors, future music directors, or music education students, they study English and linguistics, they are undeclared arts students, and there was even an honours ecology major. Performing in the concert with such a diverse group of people, with all kinds of interests and fields of study, helped me realize that could be a place for anyone in the fine arts.
There are opportunities for artistic expression all over campus. If you're interested in performing, check out the University Improv Group, or one of the various music ensembles like the Mixed Chorus. If you'd rather watch art than create it, try taking in one of the plays put on by the Department of Drama students, or go to one of the music students' concerts. The art gallery in FAB is open every week, displaying student and graduate artwork from the Department of Art and Design, and if you want to take a course in Fine Arts, Music 101, Art History, and introductory drama courses are open to all students, without experience.
Sometimes it can be tempting to think that because the university is home to some elite ensembles of advanced performers, such as the Symphonic Wind Ensemble, that all groups on campus are exclusive to "elite" artists. Although it's important to be dedicated to whatever group or club you join, campus is home to dozens of ensembles that welcome students of all levels — some don't even require a formal audition, such as the U of A Mixed Chorus. The Experimental Improvisation Ensemble is even open to students who don't read music at all. From beginners to seasoned veterans, any artist can find a group that suits their tastes and abilities.
The ability to find creative expression on campus stretches beyond just music and traditional learning. The fine arts are a way for students to relieve stress, express their opinions and emotions, and connect with a huge range of diverse students across campus: from graduate to undergraduate, domestic to international, mathematics majors to aspiring actors. Whether you're in your first year or fifth, the University of Alberta campus has a way for you to express yourself creatively, in music, drama, writing, visual art, dance, and the list goes on. The wide selection of clubs, extracurriculars, courses, and festivals can be one of the best ways for a sleep deprived, stressed-out student to let off some steam in a productive way. Art isn't just for professionals, especially not on campus.