MONA: Making music for the people when they need it most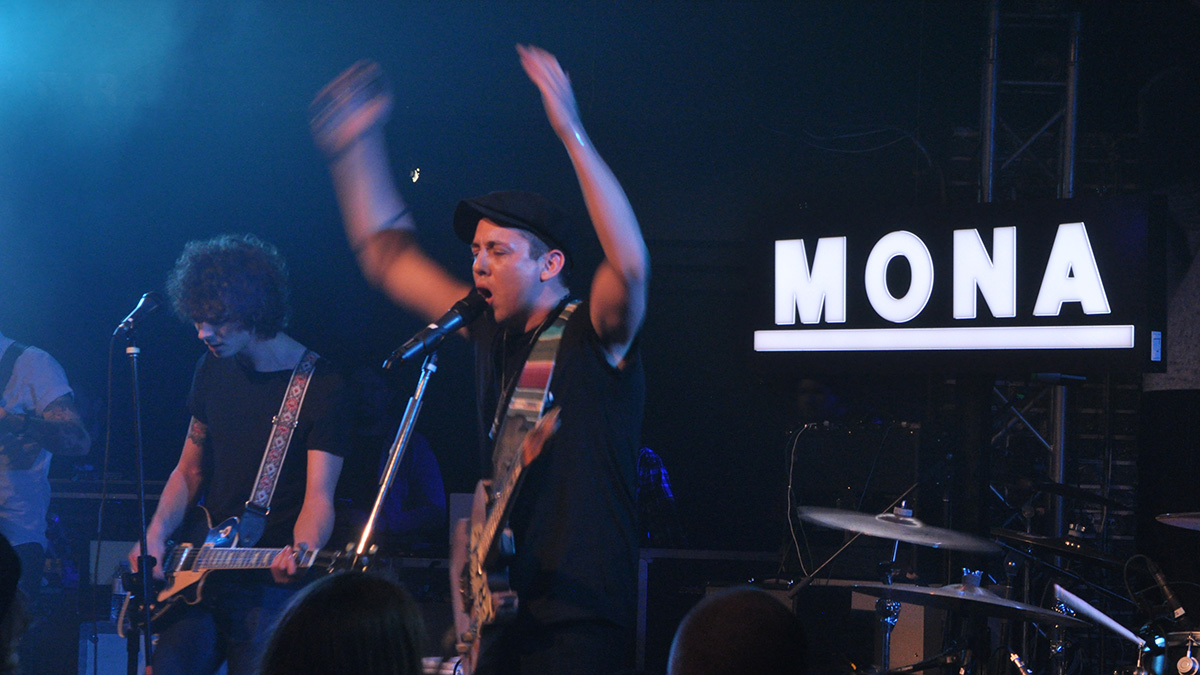 When facing bombs in Syria and Trumps in White Houses, it's easy to appreciate how Nick Brown can think "entertainment can be distraction." This doesn't mean, however, that his music can't still play an important role for people.
"Music is tangible, it leaves you with something," Brown says. "It doesn't have to be heavy or serious to emotionally or physically move you. I just want (my music) to resonate with an actual human."
As the lead vocalist and guitarist for MONA, Brown brought his alt-rock message to Edmonton recently, opening for July Talk on December 2 at the Starlite Room. The Nashville-based group released their latest EP, In The Middle, in late October before setting out on the Canadian tour. While on the road they're playing tunes from the EP, including the record's lead single and titular track. Although the crowds they visit each night might not specifically be there to see MONA, Brown still feels the excitement of bringing his band's new music to new faces and places.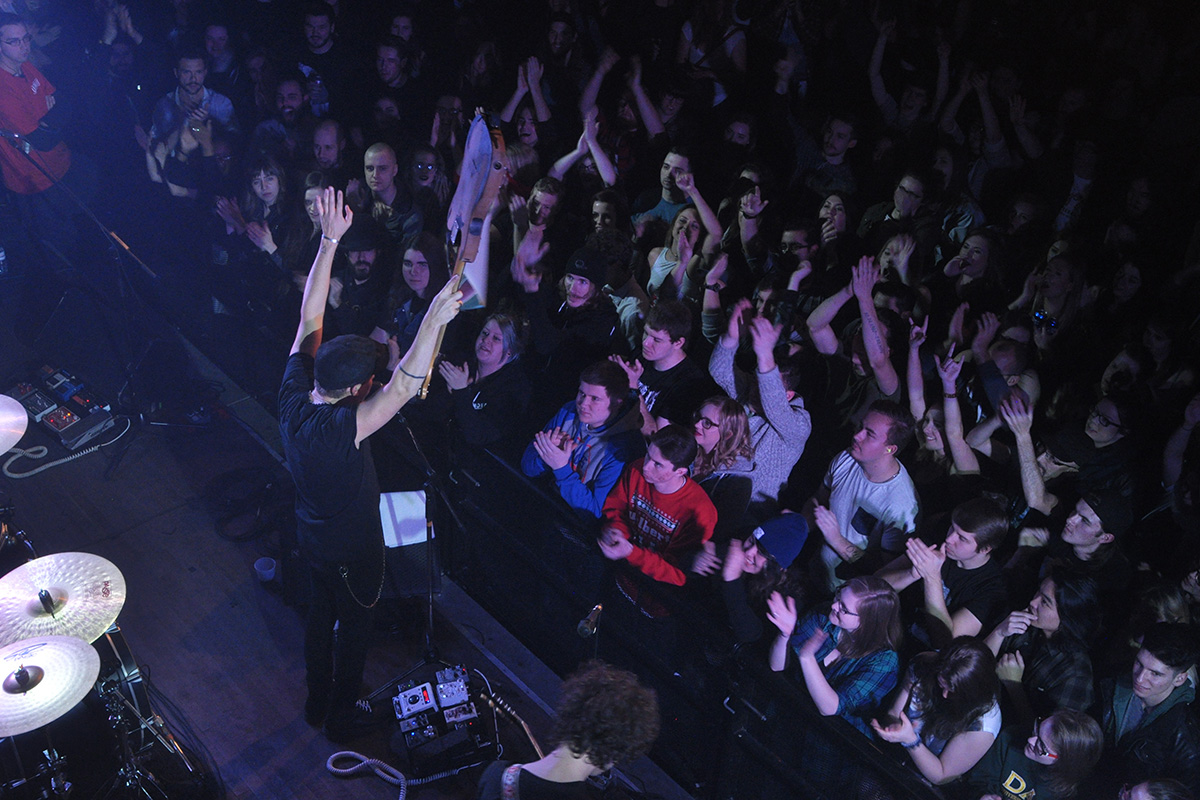 "It's kind of awesome being able to tour with a Canadian band and go to cities we wouldn't normally go," says Brown. "We've been off the road for two years now doing studio projects… We've worked on these songs for a while, and we're just excited to get out there and play."
For the band, Edmonton represents one small stamp in their passport of experiences. Having toured Europe with the likes of Arcade Fire and Kings of Leon, and "hung out" with legends like Noel Gallagher, Brown expresses a certain level of disbelief at the "long list of pretty insane things" the group has seen and done.
"Being in a band is kind of like half living in reality and half living in fantasy," he says. "When you get a career and realize, oh we've been in this six years and this is our third release, you kind of pinch yourself to make sure you're actually still doing it."
Despite the famous meet-and-greets, and globe-trotting adventures, every once in a while Brown stops to recognize how gratifying, but surreal his story is.
"No matter how big or small they are, there's a million laughs, and now we know a ton of drinking games," he says. "But at the end of the day, the amazing thing is we're just rednecks and white trash from Ohio, Tennessee, and Kentucky. We dreamed up this thing and we're still doing it."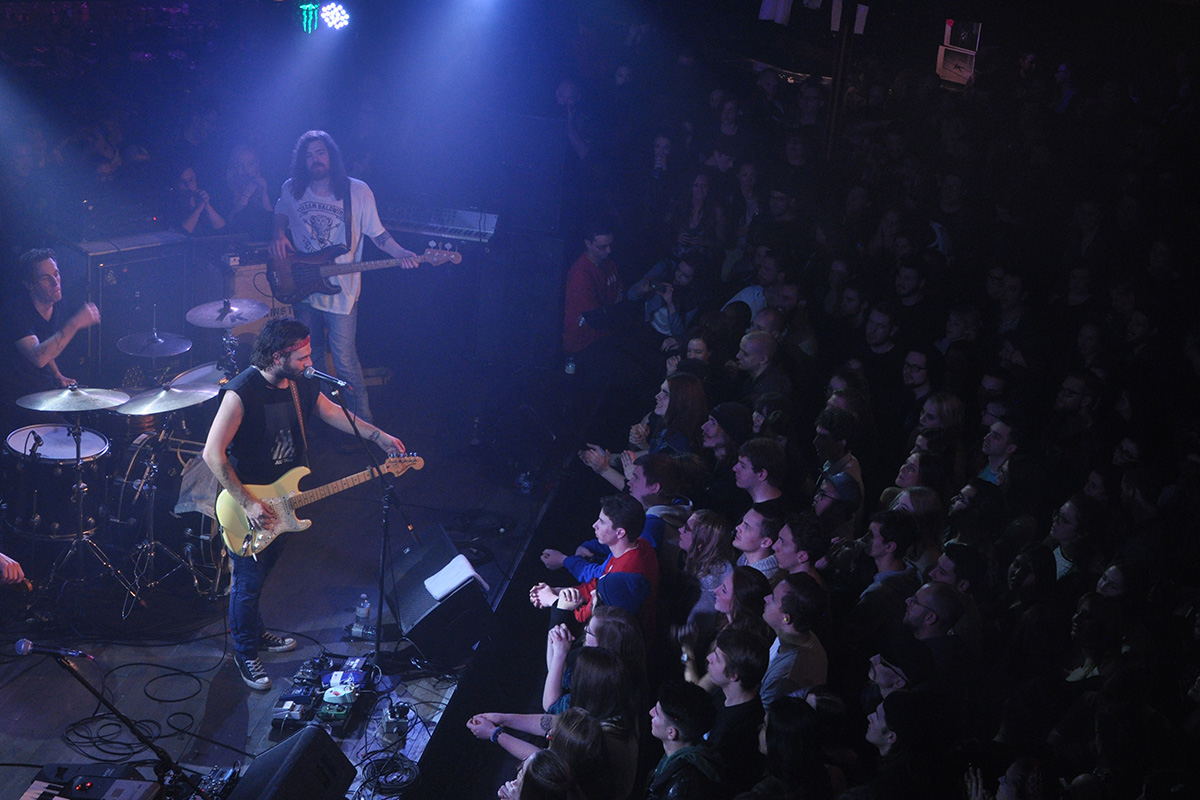 Perhaps these grassroots are the source of MONA's ambitions to play rock music that also delivers an emotional experience. But as Brown tells it, it didn't hurt that he was raised in the same denomination as couple of rock n' rollers who knew how to drive their voices and instruments right to the hearts and souls of listeners, Jerry Lee Louis and Elvis Presley.
As for the roles and responsibilities that musicians and songwriters have, and have had, over the years, Brown describes it as a balancing act.
"I always say an artist's responsibility is one thing, and that's to be honest," he says. "It's kind of this double helix where it's not up to me what you feel, but it might be up to me to make you feel… (As musicians) we want to push and provoke."
Brown speaks about how music has always had a place in the human tribe. Through war, peace, revolution, or relaxation, people have always turned to music not only for escape, but for reflection — and for MONA, and Brown, this is the fundamental importance of what they do.
"At the beginning of time, we were sitting around fires, beating on animal skins, strumming horse hair. When a person was born, there was song. When people died, there was song. When there were celebrations, there was song. When people went to war, there was song. Music is one of the most powerful things in the world and I think it would be very ignorant of me, arrogant of me if I used it as a platform to push a certain emotion or belief."