12 Days of Archived Holiday Content: NHL midterm transcript
Gateway Staff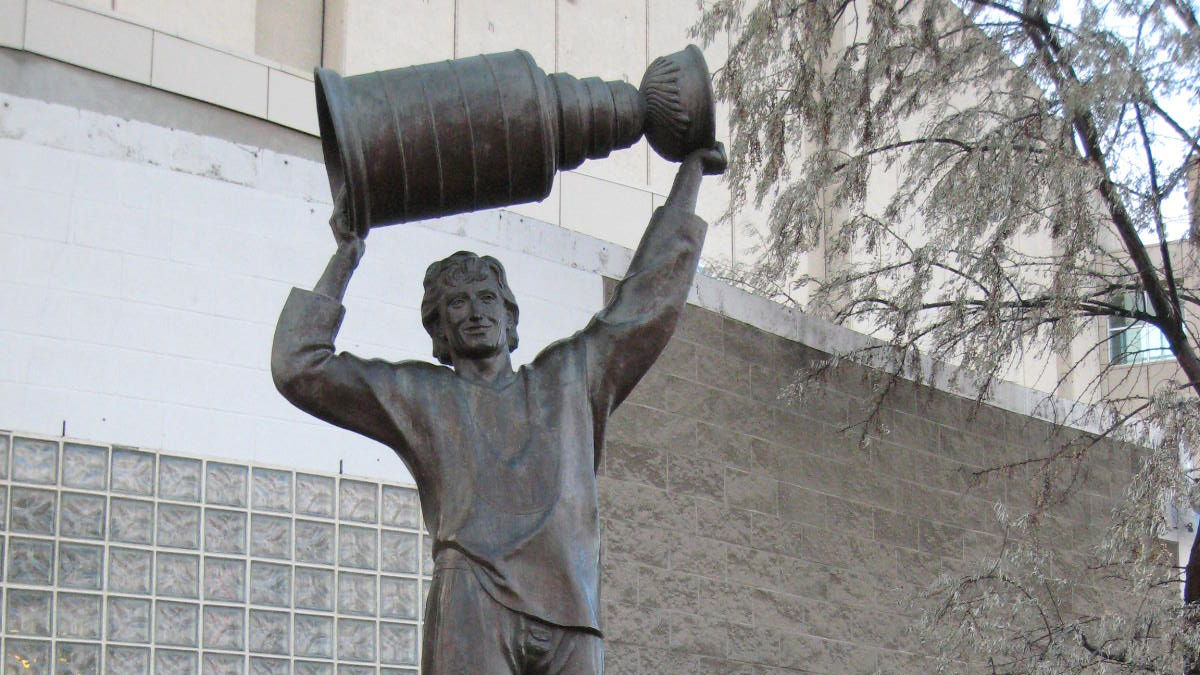 January 12, 1988
NHL midterm transcript
Gord Stech
Dear NHL Student,
Your progress during the first semester of the 1987-1988 winter session has been carefully scrutinized.
We wish you success during the second term, and the best of luck come April, should you not be exempted from finals.
Please keep the following in mind during this semester:
You must assume total responsibility for all your actions on and off the ice, be they trades, dangerous use of your stick, lack of trades, tantrums, or stripping in public.
You are strongly encouraged to read the Calendar of NHL Regulations VERY CAREFULLY. Failure to do so may lead to suspension.
Regarding your questions that cannot be adequately answered by the Calendar, we advise you to seek counselling from your team's psychologist.
All deadlines must be strictly adhered to. Performance during your 40 (or so) remaining classes will be a large determining factor in whether or not you will be allowed to attend finals. Faculty of Norris students need not worry until late March.
The following grades are based on the stanine system and are gauged in accordance with how you were expected to do prior to registration.
Blues, St. Louis — 3 — Stagnant attitude must change to raise mark.
Bruins, Boston — 9 — Still must ace final exams in order to qualify for May Convocation.
Canadians, Montreal — 8 — Change of major from Defensive Studies to Balanceology has paid dividends.
Canucks, Vancouver — 6 — Despite spunky new attitude leading to multiple violations of Student Behavioural Code, progressing as expected and showing strong signs of reaching finals.
Capitals, Washington — 3 — Failure to meet offensive proficiency requirements necessitates a withdrawal from the honour program.
Devils, New Jersey — 9 —  Tough Faculty of Patrick course load disguises ability. A transfer of credit to Norris would merit a disappearance from the Dean's list.
Flames, Calgary — 8 — Finally passed Chemistry Competence Test. Graduation remains to be seen.
Flyers, Philadelphia — 3 — Late registration no excuse. Recent cramming from midterms improves mark from 1.
Hawks, Chicago Black — 2 — Should be well above 50 per cent. Multiple absences due to illness a part of life.
Islanders, New York — 8 — Outstanding performance during early assignments warranted a 9 until midterms.
Jets, Winnipeg — 5 — SEE CAPITALS (no surprise in this case).
Kings, Los Angeles — 4 — Progressing only slightly slower than expected. Must meet defensive proficiency requirement.
Leafs, Toronto Maple — 5 — A pleasure to have in class! A real treat for Norris companions!
Nordiques, Quebec — 5 — About where they should be considering devastating family losses.
Oilers, Edmonton — 6 — Congratulations on staying in honours range despite fee troubles and illness.
Penguins, Pittsburgh — 3 — Giving up on texts and spending a fortune on Coles Notes (Coffey) can backfire.
Rangers, New York — 2 — Too many foreign students that haven't met the English proficiency requirements are not doing enough assignments. Our fault for earlier underrating frequent family disruption.
Sabres, Buffalo — 7 — A fine example that proves that talently retarded students can stay above 50 per cent.
Stars, Minnesota North — 1 — Sheer embarrassment for a team to plummet from the Special program to near expulsion quickly. No more appeals.
Whalers, Hartford — 3 — Dropping far too many courses. Must study to quash suspicion that last year was a lesson in plagiarism.
Wings, Detroit Red — 7 — Keep up the hard work and the excellent GPA (Goals Put-In Against) Average!
Sincerely,
A. Hole
Associate Dean, Faculty of the NHL
Original link: http://peel.library.ualberta.ca/newspapers/GAT/1988/01/12/9/