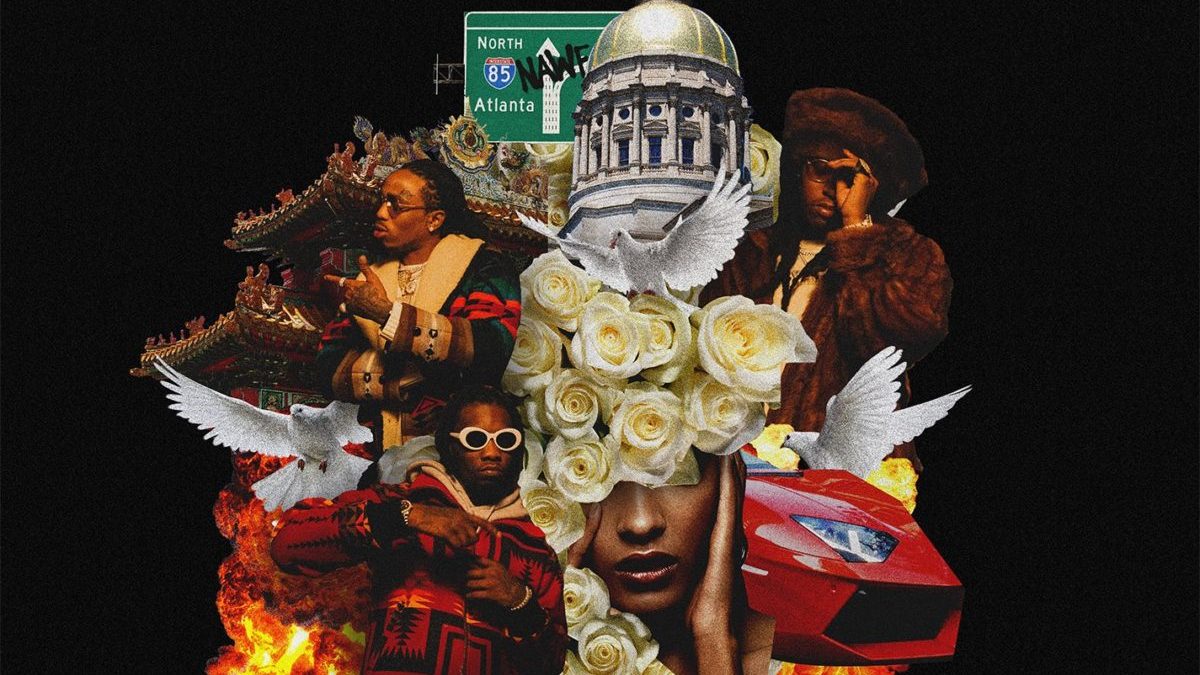 Migos
C U L T U R E
300 Entertainment
http://300ent.com/
---
The Atlanta music scene has had a lasting impact on my life. From growing up listening to TLC, Outkast, and "Nice & Slow" U-S-H-E-R R-A-Y-M-O-N-D on cassette mixtapes, to bumping Ludacris, Young Jeezy, and T.I. on burnt CDs (shoutout Limewire and Kazaa), to streaming Future, Gucci Mane, and 2 Chainz club bangers on my phone. 
Rap is about as territorial and regional a genre there is. Those who proudly rep the "A" all share one trait, they are unapologetically Atlantan. No one group has encompassed this trap or die, make it 'til you break the crock pot mentality more recently than Migos.  
On Culture, the follow-up to their 2015 debut studio album, Yung Rich Nation, Quavo, Takeoff, and Offset have firmly implanted their Versace winter boots on the pulse of pop culture. The release of Culture marks an indelible moment in time for the city of Atlanta. Three weeks ago a kid from Atlanta altered the landscape of TV comedies forever. In a week, the Atlanta Falcons will be playing in their second Super Bowl in franchise history. This weekend we received the next chapter in the city's already rich chronology of rap music.  
The Migos style or "Migos flow" has long been criticized, often imitated (sometimes rather poorly), but undoubtedly leaves you yearning for more. Single, "Bad and Boujee," has skyrocketed in popularity after a much publicized co-sign and slew of national TV performances. "T-Shirt", the standout anthem off Culture, gives nods to late Atlanta rapper, Shawty Lo, and provides a motivational road map for anyone from the bando to the boardroom.  
Features from Lil Uzi Vert, Travis Scott, and fellow Atlanta natives Gucci Mane on the track "Slippery" and 2 Chainz on "Deadz" act to complement the seamless synergetic interchange of flows, bars and ad-libs from Migos themselves. They only reinforce the trunk-rattling southern trap sound the collective have cultivated over the past several years.
If you waste as much time as I do on Twitter, you're wise to the comparisons of Migos to some lesser known British band. Many (yours truly included) function on the resounding belief that Migos are better than the Beatles. On the surface this could be construed as an absolutely ridiculous statement, as the Beatles have 17 number-one hits and "Bad and Boujee" was Migos' first. But I like to think we live in a world where there is merit and credibility to comparisons of the impact three family members from nawf (yes you have to pronounce it like that) Atlanta have had on the culture, my culture, compared to that washed group from Liverpool.  
From front to back, Culture gives you raw insight into who Migos are in 2017. The album provides a body of work that shows how much the trio has grown from one that was never supposed to make it further than a Drake feature. Migos easily could have faded away into musical obscurity after numerous run-ins with the law and label politics. Never allowing the media or older rap heads to dictate their status as merely "trap rappers," or pioneers of "mumble rap," Migos has proved once again they're here to stay. Their way. Yeah that way.