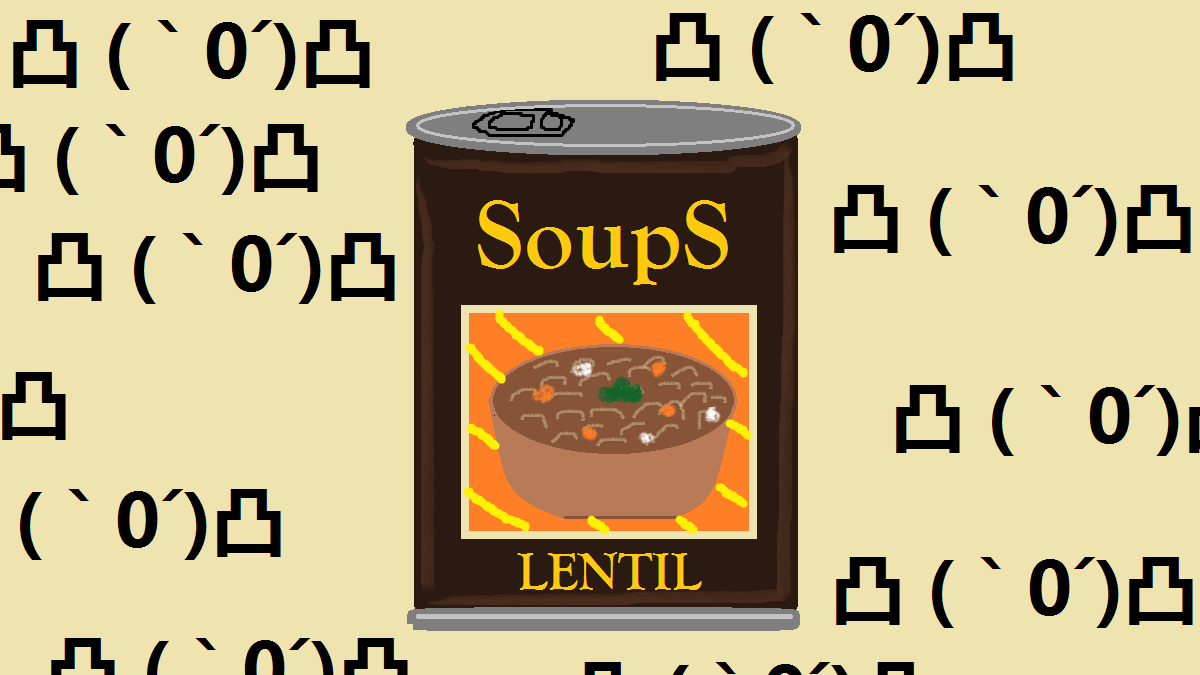 A lot of people have bones to pick with "big business," and rightfully so. Walmart descends upon small towns, robbing local businesses of customers via criminally low prices, and it's more than a little ethically questionable that GAP produces swathes of clothes and sells them for less than the price of a Tokyo Express sushi platter. But my own vendetta is directed at different large company and stems from my concerns and maniacal delirium about one product: Amy's low-sodium lentil soup.
A little backstory.
For the last six years or so I've lived off of Amy's low-sodium lentil and lentil vegetable soup. These are the varieties sold at Costco for something like a third of the single-can price (which, by the way, is why I buy low sodium. It's not because of any regard for my heart health or anything, but because that's what's available at Costco in the eight-can pack: four cans lentil, and four cans lentil vegetable). I've consumed Amy's religiously, about four to five times a week, two cans at a time, sometimes with steamed brown rice from yesterday if I want to change it up, for literally years. So much so that my digestive system can't function properly without it. Anyway, I ate my last can of Costco-supplied Amy's lentil soup over Christmas break, and am now internally weeping as if the universe itself has forsaken me. Which, in some small part, it (read: Costco) has.
Recently, I found out Costco isn't selling Amy's soup anymore. Instead they've started stocking this inferior-AF brand called Sprague lentil soup. I've tried it, and maybe this is the psychosomatic withdrawal syndrome talking, but IT TASTES GROSS. Or at the least, it's decidedly not the delicious Amy's I've grown to love so much. Now I'm probably going to get BPA poisoning from Sprague's non-BPA-free certified can lining like my mom keeps telling me because what am I supposed to do, not eat canned lentil soup morning, noon, and night?
Technically I can still buy the soup I like. It costs $4.75 a can or something at Sobeys and $3.99 at Superstore, but it pains me deeply to pay double/triple the price per can just because Costco has fostered my unhealthy dependence on it. If Costco weren't so finicky about the products it stocks, this horror could end. And frankly, I just want Costco to bring Amy's back. But in the meantime, I'm stuck trekking to Superstore every week or so to spend $32 on eight cans of soup that I'll go home and slurp down with abandon. It always tastes a little saltier than it did when I bought it from Costco, though — partially because Superstore only stocks the full-sodium variety, and partially because of these tears. Thanks a lot, Costco.