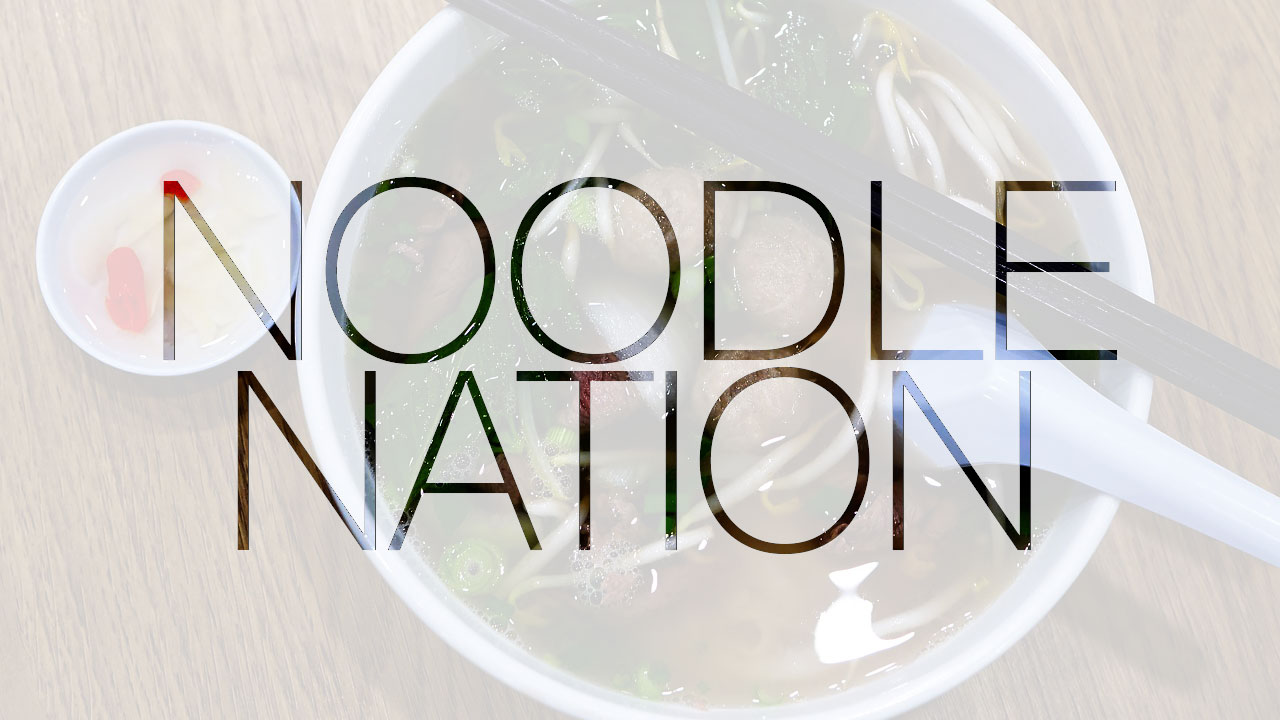 Tàu Bay Restaurant
10660 98 Street
Hours: Mon-Thur (10:30am-6:30pm); Fri-Sat (10:30am-8:30pm); Sun (Closed)
Price: $ (CASH ONLY)
https://www.zomato.com/edmonton/tau-bay-restaurant-edmonton
---
After a failed attempt to meet up with a Pastafarian (a practitioner of the Church of the Flying Spagetti Monster), I sought out the Tàu Bay Restaurant in Edmonton's Chinatown for my first-ever bowl of Vietnamese noodle soup or Phở.
Atmosphere
Shortly after I was seated, a lineup of noodle enthusiasts formed at the front of Tàu Bay. It was during the Saturday lunch hour when I sat down to ponder my existence and the mechanics of chopsticks. A light steam rose from the complementary tea while the frantic wait staff cleared tables for the patrons of Phở. Tàu Bay was a busy weekend lunch stop, but bustle of the restaurant and the combined chatter of tables was an energetic delight; and the aquarium with toy fish and the weird tiger art on the walls was pretty cool to look at too.
The Noodles
I circled the number four on my menu sheet: Tái, Chín, Gȃn, Sách (steak, well-done, tendon, and tripe). Thankfully I didn't have to say much to the server, because I'm sure I would have pronounced everything wrong — except for the Lemon Coke I also ordered, but even with that I wasn't quite sure what sort of a drink would arrive.  
The server quickly returned with a small plate of garnishes: bean sprouts, a lime wedge, Thai basil, and a chili pepper. Next arrived my Lemon Coke: a tall glass of ice with lemon slices, and a Santa themed can of Coca-Cola. And then the centre of my lunch time existential focus, my medium order of Phở: Tái, Chín, Gȃn, Sách.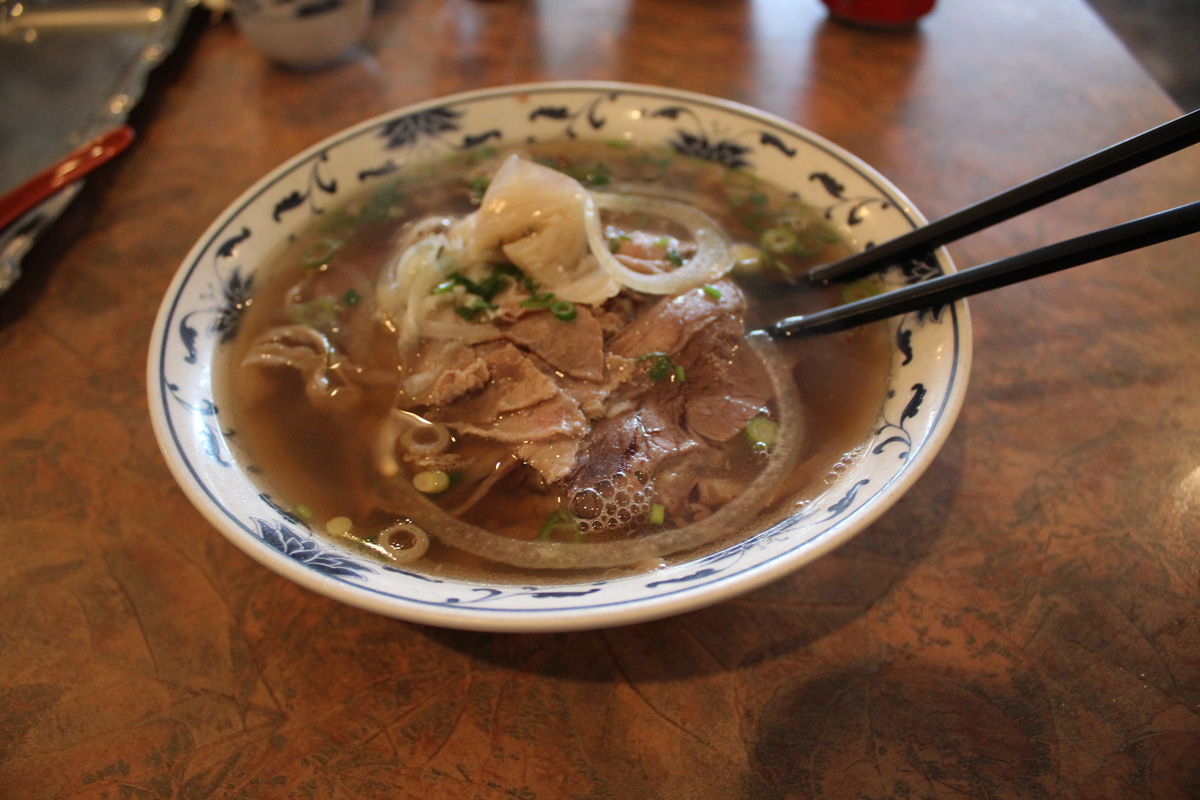 I ate my Vietnamese noodle soup with enthusiasm, like that of a child opening up a gift on Christmas. Soup broth was flung from the misuse of my chopsticks onto my glasses and goatee. The Phở was great and I had to pace myself while I ate. I almost forgot to garnish my order of Phở, so I scooped all the bean sprouts into the bowl, ate the chili pepper in one bite, and place the lime wedge in my Lemon Coke mixture. The chili pepper caused an instant infusion of flavour and my mouth lost track of what was going on while I swallowed noodles. I never got brave enough to eat the Thai basil (and I only figured out what it was after I got home and Googled it).
The medium order of Tái, Chín, Gȃn, Sách was almost too much food, but nonetheless it was a pretty good god damn bowl of soup.
Overall
I don't know the correct order of operations for the consumption of Phở; the other patrons weren't paying attention to me anyway. I was pretty pleased I ventured and dined out at the Tàu Bay Restaurant in Chinatown. The service was quick, the Phở was enjoyed by my belly, and the meal was reasonably priced: $8.75 for a medium order of Tái, Chín, Gȃn, Sách and $3.95 for a Lemon Coke — plus tax. But it's cash only, so make sure you bring real money when you check this place out.