Ask a Prof
News
Ask a Prof: How did Harambe get to the point where his grandmother's death made international headlines?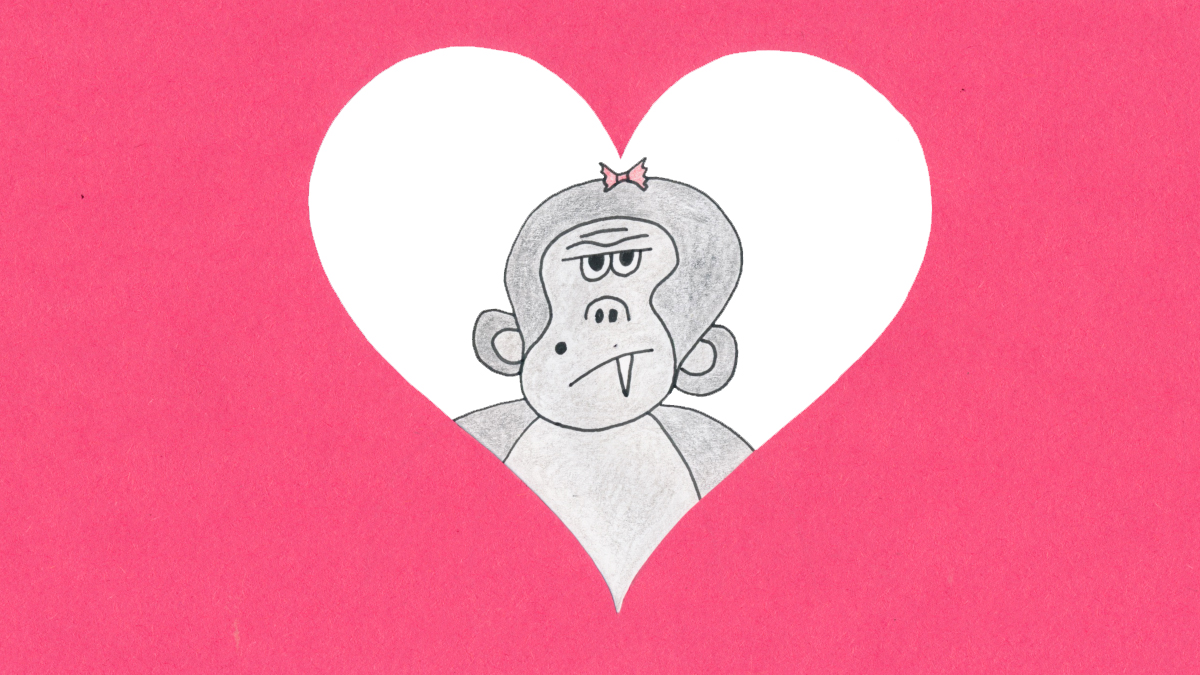 On May 28, Harambe, a gorilla at the Cincinnati Zoo, was killed after a young boy fell into his enclosure. The event sparked a worldwide sensation — and a culture of memes that attempted to understand what happened.
Last week, the sorrow surrounding Harambe's death was revived with the euthanasia of his grandmother, Josephine. Her death made international headlines, and received coverage in outlets such as CNN, Russia Today, and VICE.
The Gateway sat down with Jérémie Pelletier-Gagnon, an instructor of Cyberliterature (C LIT 210), to learn more about how the Harambe phenomenon could become huge to the point where his grandmother's death made international headlines.
The Gateway: Do you have a personal connection to Harambe?
Pelletier-Gagnon: Well, not really. I mean, I've been, like everybody else, I've seen these memes on the internet because it's everywhere. The goal of the Harambe meme is that everybody — other people — can see it in situations where it's not really warranted. For example, I play Overwatch. There's a gorilla character in the game, and sometimes people joke, "Oh you picked Harambe again."
Last week the world suffered another loss: Harambe's grandmother. What was your reaction?
The only reason this is getting attention is the original meme's popularity. The whole point of the Harambe meme is to make it so ridiculous to honour the memory of the gorilla, and now it's just taking one more step to further the whole concept.
How did Harambe get to the point where his grandmother's death made international headlines?
The little boy fell into the pit and got roughly handled by a gorilla who got shot, and then the people in the zoo were really upset because of the death of a gorilla for no apparent reason. And this started a whole movement: "Justice for Harambe." Then, on the internet, people twisted it around in an ironic way. It is an internal joke about how the people on internet spun the issue on its head. This justifies the fact that Josephine — we know her by her first name now — gets coverage from CNN, Fox, and all kind of news outlets.
How has the rise of Harambe affected cyberliterature?
Harambe has an impact as far as it is one of the memes. A meme is not simply that image but it's a collection of the Harambe meme images. It's really difficult to look at the Harambe meme without looking at specific examples. So I mean, a lot of interpretation after that, was the political left and animal rights groups hoping to punctuate the idea that you can't shoot gorilla for no reason like that. There's also people on the right that made sick jokes about black people, like, "Another black person shot by police." You actually interpret this in the political climate that we live in now. The death of black people shot by a police officer is getting less attention than the death of a gorilla in a zoo and that's completely ridiculous. We're living in a political landscape where black people get shot in the street but gorillas' lives matter more. There's a lot of irony there.
What conditions allow memes like Harambe to become an icon of this generation?
It's an ironic icon. Eventually, it's going to die off. It's going to live, maybe forever into the dark corners of the internet. There's a lot of people to whom this joke means a lot because its part of the culture of sharing stuff and recognizing your peers by what you call cultural capital. I think every meme builds a knowledge economy based on "I know these memes more than you," so this will always live somewhere as part of a knowledge economy on the internet. But insofar as the public sphere, appearance on the media, eventually it is going to die off.
So you think eventually it will just be an obscure thing on the internet?
Its difficult for news media outlets to cover this because it's ironic but they don't really get the irony sometimes. So eventually, I think the media will just let it go, but it will be there for other internet folks to make memes about for a lot of time now. The whole point of the Harambe meme is to remember him forever.