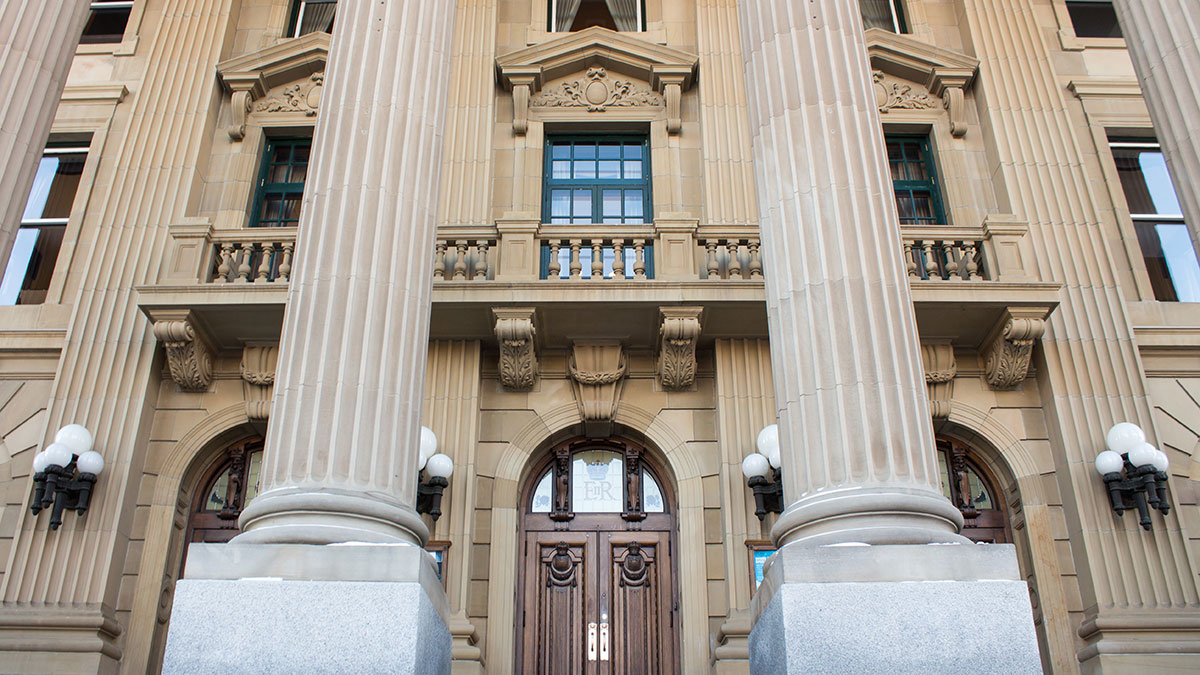 Although black Albertans have made significant contributions to the province, black history in Alberta remains unacknowledged by Alberta's current educational system.
On Friday, February 10, in honour of Black History month, Alberta Public Interest Research Group (APIRG) hosted an evening about African-American Canadian history in Alberta at Massawa Café and Bistro.
The program facilitator Bashir Mohammed, a fourth-year University of Alberta student, kicked off the evening with stories of the contributions of Dave Mills, an African-American-Blackfoot interpreter, Charles Daniels, and Violet King (Alberta's first African-American Canadian lawyer).
The development of anti-black sentiment in Alberta accompanied the arrival of African-American migrants from the southern United States. This anti-black sentiment culminated in the cessation of African-American migration by the government to the prairies in 1912. White supremacist organizations like the Ku Klux Klan had a significant following and influence in Edmonton (as demonstrated by the 1933 KKK  gathering at the Hotel MacDonald) and its government. In 1931, JJ Maloney, a local KKK leader, rallied Edmontonians to vote for Daniel Knott who won with 58 per cent of the vote. In the same year, to celebrate Knott's mayoral win, the KKK burned a cross on Connors Hill.
In Alberta, the majority of resistance by blacks against racism fell in the realm of physically combating white supremacists. Junetta Jamerson, one of the speakers at the event recalled a story of her father getting into a physical altercation with the Hells Angels after they had attempted to run him off the road for driving because he was black.
"There is not a lot of court cases or evidence of this stuff (black resistance) because we sorted it out one on one," said Jamerson.
Currently, the Alberta educational system does not have a curriculum on Albertan black history. This seems like a conscious exclusion of black contributions to our province, perhaps for the same reason why Martin Luther King Jr. is favoured over Malcolm X. However, it's important that today's black Albertans acknowledge that our current state of freedom was achieved by means other than prayer and peaceful protest.
Though such organizations like the KKK no longer have an explicit presence in Edmonton, Jamerson pointed out that in an effort to erase this history of blatant anti-blackness in Alberta, members of the KKK and their sympathizers have since disbanded, forming "innocuous sounding groups, like Orangemen."
Similarly, groups like the Imperial Daughters of the Empire who were against the migration of African-American settlers in Alberta refuse to acknowledge their role in the movement to stop African-American settlers from coming to Alberta. In a letter to the Imperial Daughters of the Empire, Mohammed requested they formally acknowledge their role in Alberta's anti-black movement on their official website. In their response, the Imperial Daughters of the Empire asserted that he must be mistaken, thus drawing attention to the considerable effort employed by participants of this racist movement to erase that part of the province's history.
The numerous stories about black history in Alberta all have one thing in common, active black resistance; however, these stories are not reflected in Alberta's history curriculum. Black history in Alberta is especially relevant in today's sociopolitical atmosphere in which incidents of anti-blackness persist.