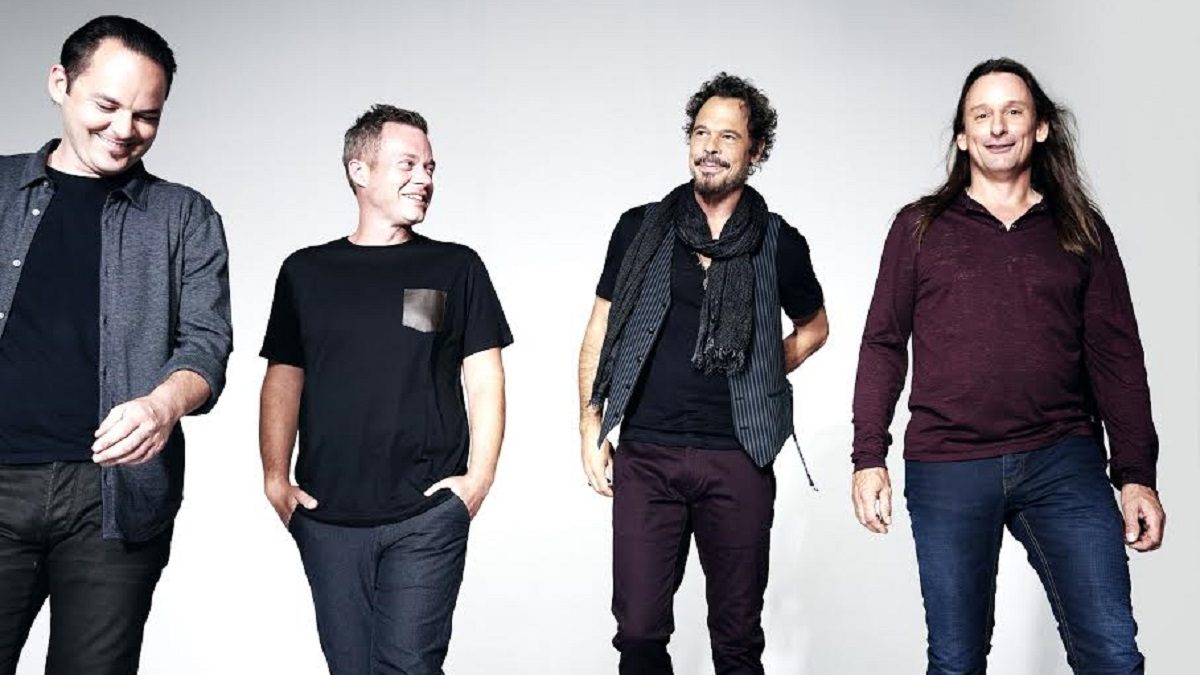 Big Wreck
With Ascot Royals
Sunday, February 5th (7pm)
The Ranch Roadhouse
Tickets: $35 (Ticketmaster)
18+
---
With over 20 years experience writing and performing, Ian Thornley of the critically acclaimed Canadian rock band Big Wreck, knows a thing or two about making music.
"(When I started playing) there was no pressure, no anticipation, there was no anything. We were just kids going in and making the sounds we wanted to hear," Thornley says. "(Today), the goal is the same, we're still going and trying to make music that I want to listen to."
Thornley started his career studying jazz at Berklee College of Music, which is where the founding members of Big Wreck met. Since their founding, the group has put out two albums, toured the globe, broken up, reformed, and put out another two albums. Their upcoming fifth effort Grace Street, which includes recently released singles "One Good Piece of Me" and "You Don't Even Know," is the centrepiece of the current tour, which will be stopping by The Ranch this Sunday.
The new record is the band's first time working with producer Garth Richardson, who has previously worked with Rage Against the Machine, Red Hot Chili Peppers, Taylor Swift, among others. Richardson and Thornley share a similar mentality when it comes to making an album, which is an important piece of what makes a good production team.
"There's no real arguments, and my whole thing has always been that the biggest ego in the room has to be the song, and I know that Garth feels the same," says Thornley. "That rings true for anyone that I'm going to work with, and at least have a successful working relationship with. It's not about 'Well, I want to get my part in there, I want this to be in there.' What's coming back through the speakers is the thing that steers the ship."
Speaking with Thornley, it's immediately apparent this is a philosophy he has applied to music throughout his career.  Whether on the 2000s post-grunge sounds of his first solo project Thornley, or the heartfelt acoustic melodies of his latest solo effort as Ian Fletcher Thornley, or the riff-driven stadium rock that defines Big Wreck.
Some things, however, never change. Songs such as "Come Again" or "So Far So Good" off of Thornley's 2004 album Come Again still receive near daily play on stations like Sonic or The Bear. Even tracks off of Big Wreck's 1997 album In Loving Memory Of… can still be heard often. One might think that after two decades of airtime, Thornley might get tired of the tracks. But this couldn't be further from the truth.
"Playing live (now), I guess there's more people, there's more expectation," Thornley says. "(But) when the audience starts singing, especially things like "That Song," I love that, it still hits me you know? It still gives me pause when that kind of thing happens. And you know, that song has been around 20 years."
Although the current tour is primarily promoting the upcoming album Grace Street, it's a safe to bet guess the Edmonton audience will get to hear some of the classics as well. 20 years later, but no less powerful or passionate, Big Wreck will try to make The Ranch a little more bearable this Sunday.