Social Intercourse: February 22, 2017 (Winter reading week edition)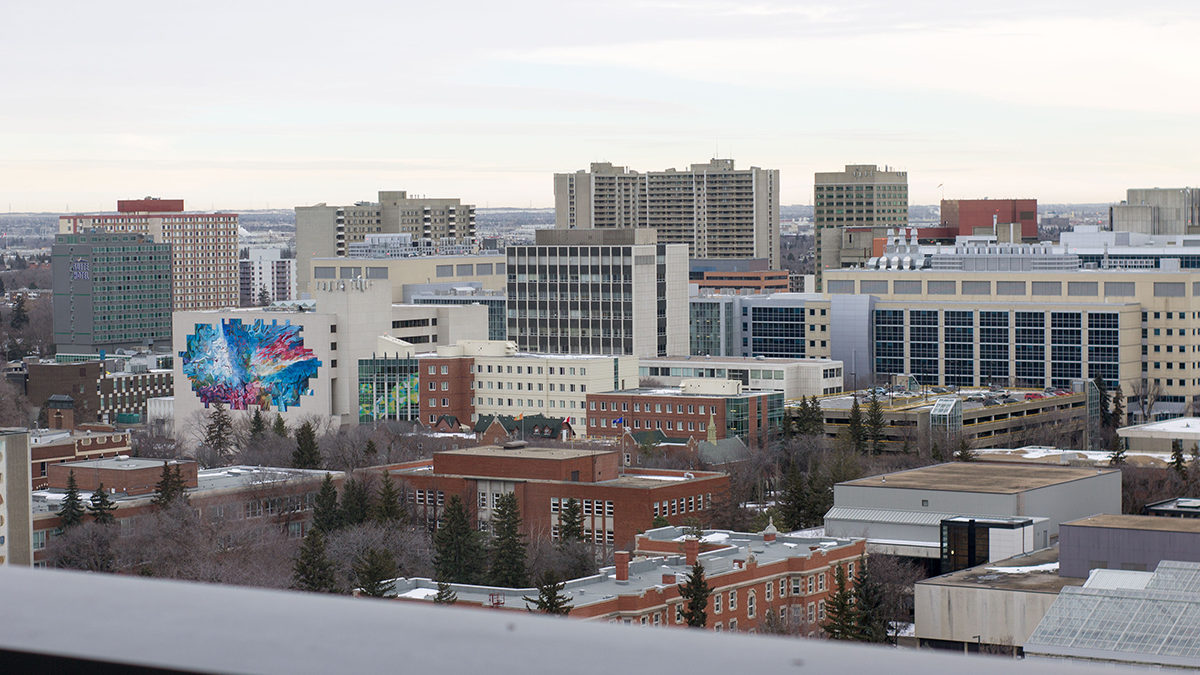 Lil Dicky Afterparty
Friday, February 24 (11pm – 2am)
Union Hall (6240-99 St)
Tickets: $20 for General Admission, $40 for VIP
http://thisisblueprint.com/events/lil-dicky-afterparty-edmonton
Do you remember that "$ave Dat Money" video that was floating around the internet a while back? The one where that guy tries to make an epic rap video without spending any cash? Well that guy is Lil Dicky, who is definitely actually a professional rapper, and not only does he have a concert in Edmonton this weekend but he's also throwing an afterparty. With performances by Mitchell Lawler, Lot D, Conch and of course the big D himself, this post-concert affair looks to be just as rad as the actual concert. And since the concert's actually sold-out, this afterparty is really your only option now if you want to see Lil Dicky.
---
Citie Ballet presents Reflections
February 24 (7:30pm), 25 (7:30pm), 26 (2:30pm)
Timms Centre for the Arts, University of Alberta Campus
Tickets: $20-40 (U of A students can get a discount and see the show for $20. Access the discount through TIX or over the phone through Citie Ballet)
http://citieballet.ca/performance/reflections/
Edmonton's resident ballet company is bringing its second production of the 2016/17 season to the stage this weekend. Made up of two new works, Reflections explores the contemporary sides of classical ballet. First, Citie Ballet's own Kiera Keglowitsch presents On the Edge, which touches on nature and the impact of melting glaciers. The second half of the production features former Alberta Ballet principal dancer, Yukichi Hattori, and his piece Ghosts, which seeks to portray stepping across to the afterlife. All of this contemporary captivation will be accompanied by an original soundscape by Edmonton electronic production duo, Nulle Part. With a barrage of analogue synthesizers, drum machines, detuned vocals, and clouded pianos, it's safe to say Reflections won't be your typical night out at the ballet.
---
TEDxUAlberta 2017 Conference
Saturday, February 25 (2pm – 8pm)
The Citadel Theatre (9828 101A Ave)
Tickets: 80$, 60$ for students
http://www.citadeltheatre.com/event/rebooted-conference-2017/
Finally, finally, it's reading week! And what better way to spend it then by continuing to learn? The second annual TEDxUAlberta conference looks to be an enlightening and engaging experience, one that seeks to "foster collaboration and inspire initiative in furthering Edmonton's culture, future, and character." With this year's theme being "rebooTEDx," the conference will feature talks exclusively about innovation in Edmonton, whether that be in the fields of technology, art, business, etc. With dinner and refreshments included as well, you're not going to want to miss this educational but entertaining series of talks.
---
Academy Awards Nights
Sunday, February 26 (5pm – 11pm)
Metro Cinema (8712 109 St)
Tickets: $12 for Adults, $9 for Students
http://www.metrocinema.org/film_view/6159/

With more and more people cutting their cable these days, there seems to be less and less places to watch the Oscars. Thankfully the Metro Cinema's here to the rescue! They're showing the whole event from start to finish up on the silver screen. The viewing will be hosted by Dave Clarke and CTV's Jordan Hertner and there's even a chance to win prizes by dressing up as your favourite actor or character. With good snacks, great people, and an even bigger, better screen, you don't need to be in La La Land to enjoy this show in style.
---
The 2017 Great Edmonton Book Swap
Sunday, February 26 (3:30pm – 5pm)
The Aviary (9314 111 Ave)
Tickets: $5 at the door
Do you have a pile of books you know you're never going to read? Do your distant relatives keep gifting you books from a series you haven't read since you were 12? If the answer to either of those questions was yes, then the Great Edmonton Book Swap sounds like the event for you. Bringing just five dollars and five lightly used books lets you take home as many new ones as you like. Any and every genre is expected to be available from cook books to comics. With such a wide variety of books, there's bound to be something worth your while. If nothing else, this swap is just somewhere to finally get rid of your old Judy Blume books.