Edmonton Opera's Elektra: A masterfully modernized myth
Caitlin Hart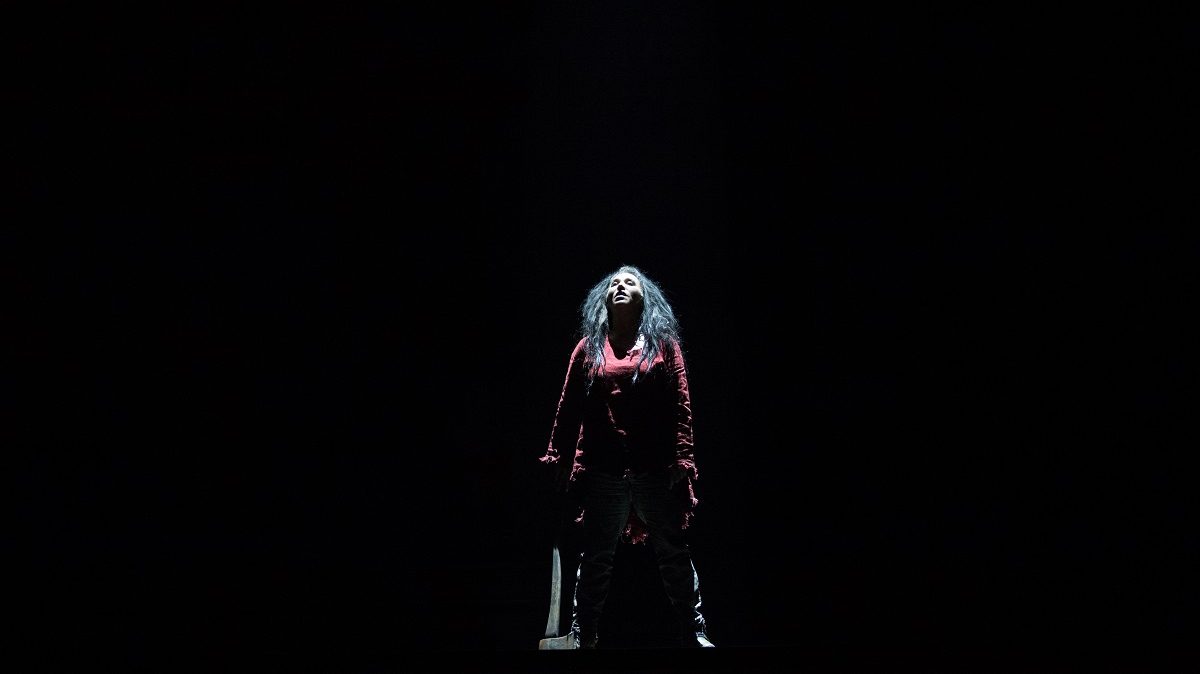 Elektra
Music by Richard Strauss
Libretto by Hugo von Hofmannsthal
Directed by Michael Cavanagh
Conducted by Alexander Prior
Northern Jubilee Auditorium
March 11, 14 and 16
Tickets: Starting at $40
https://www.edmontonopera.com/season/2016-17/elektra
---
While opera might seem stuffy and old-fashioned, Edmonton Opera has breathed new life into an old art-form with Elektra.
The show fuses German opera with a dystopian setting for a fresh take on the ancient Greek tale. The costumes and set have a post-apocalyptic, Mad Max-inspired aesthetic which transplants ancient myth into a familiarly futuristic setting. Klytämnestra's palace becomes an abandoned building with plastic covering the windows; the courtyard is transformed into a parking lot where Elektra performs amidst helicopter search lights.
The myth of Electra made its first stage appearance in Ancient Greece. The opera was first staged in 1909 with an innovative take on the myth, and now in Edmonton, it is getting new life. This is the first time Elektra, often considered the most difficult in the opera repertoire, has been performed in Alberta. Edmonton Opera, however, rises to the occasion.
Elizabeth Blancke-Biggs stars as the titular character, with a powerful soprano and psychological realism. Although Elektra could easily become a caricature of a vengeful and violent woman, Blancke-Biggs makes her not only believable, but sympathetic. Rather than writing off the axe-wielding heroine as another crazy woman, the audience is drawn into her twisted psychology.
Understudy Catherine Daniel stepped into the role of Klytämnestra with ease, so quickly commanding the stage and filling the theatre with her mezzo-soprano voice that one forgets she is the understudy.
Though he doesn't appear onstage long, Geoffrey Sirett's Orest is captivating, and sings in a velvety baritone that I wanted to wear like a coat. Orest brings an emotional authenticity to the performance as soon as he reveals his identity to his long lost sister, Elektra.
At 100 minutes, Elektra is a short, psychologically compelling one act work that pulls the audience through a complicated family dynamic.
Although not necessary, knowing a little of the myth of Agamemnon makes the story fuller and easier to follow. Thankfully, there is enough exposition to make the plot and character motivations clear.
Like most opera, Elektra is not in English. The show is sung entirely in German, with projected subtitles in English. While the subtitles don't distract from the performance, it can be jarring for a first time opera audience.
The costumes are a marvel. Elektra's bright red rags distinguish her from the browns and greens of the rest of the cast. Klytämnestra's purple dress and corset is the perfect blend of royal and super-villain.
Overall, this show is a great introduction to the genre of opera. The design makes it modern, the subtitles make it accessible, and the performers make the show incredibly watchable.