First UAlberta-built satellite to launch in upcoming weeks
Tom Ndekezi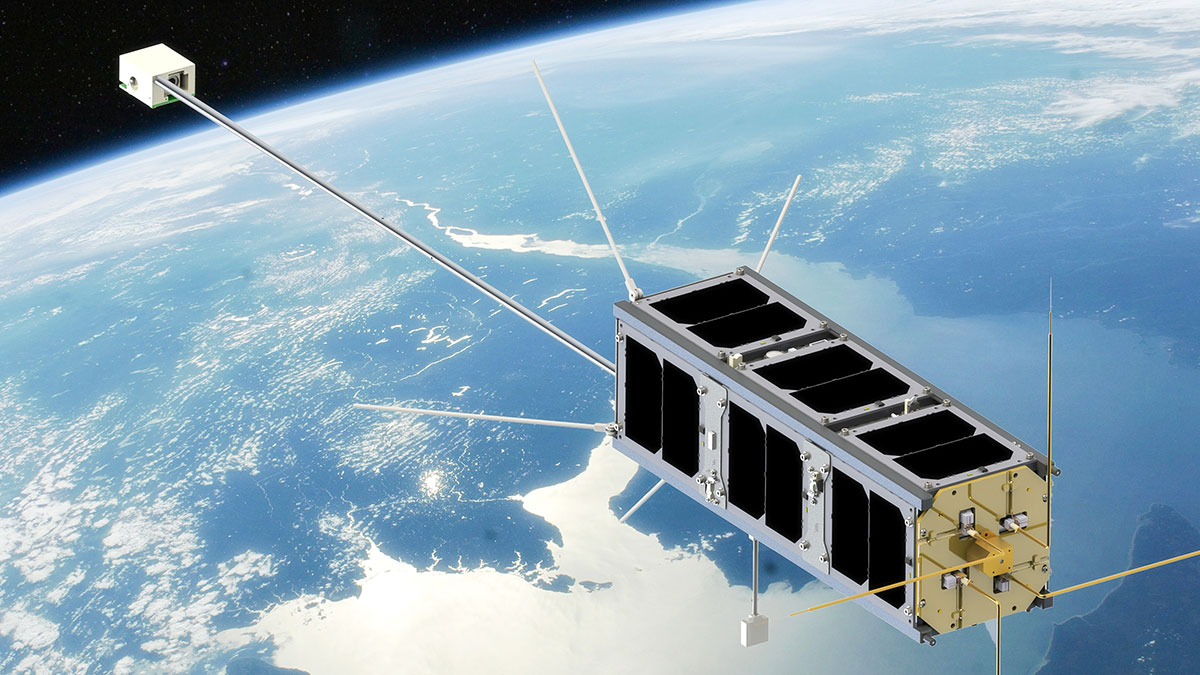 With the upcoming launch of Experimental Albertan #1 (ExAlta-1), the University of Alberta will take its place in Alberta aerospace history.
Originally scheduled to launch on March 19, the satellite's space debut has been delayed and a new launch has not been scheduled. Project manager and Master's student Charles Nokes said the delay is due to hydraulics issues and launch will be in an estimated one to two weeks.
The satellite is one of a group of 36 others in the QB50 project. All satellites on the project are made by various universities around the world.
ExAlta-1 will study space weather and interactions between the sun's energy and the earth's magnetosphere for 18 months. The satellite is equipped with a Langmuir probe to measure charged particle flux, a dosimeter to monitor ionizing radiation, and a digital fluxgate magnetometer. It was constructed by a team of nearly 50 students in the university's AlbertaSat group, including Nokes.
"Space weather is not something that everybody is aware of all the time … Just like a hurricane, it has the potential to cause huge amounts of damage," Nokes said. "Especially with our ongoing dependence on electronics and electricity and those kinds of systems."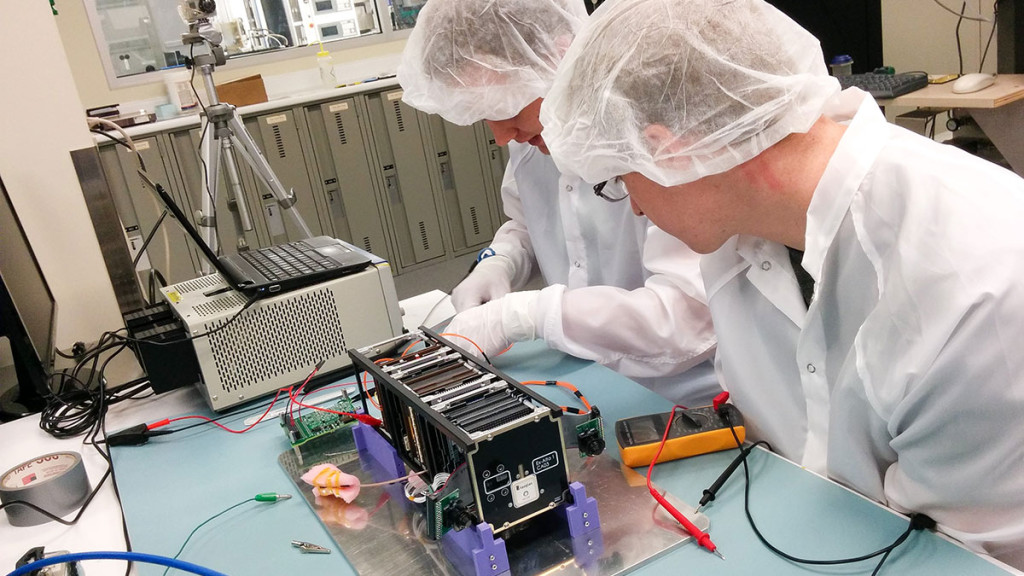 The network of small satellites is more cost-effective than one large satellite. It spreads the cost of launch per satellite among the participating universities, reducing the satellite's cost from about $300,000 to $60,000. The AlbertaSat team also covered $36,000 of their costs with a single crowdfunding campaign.
Besides involving engineering and science students, several students from the Faculty of Education designed class plans around the AlbertaSat to be shared with students around Edmonton.
"It's not just about what's happening with the design and the satellite, it's essentially the whole program and getting the message out that if you want to do space you can," Nokes said. "You can come and get involved with space projects."
The AlbertaSat team is already working on ExAlta-2, a CubeSat that will have most components designed and built in-house.
"What's great about United Launch Alliance and the way the space industry is, you can't let the smallest thing go by," Nokes said. "It absolutely has to work."