Review: 'Life' by BalletBoyz is mesmerizing tale of alienation
Maja Staka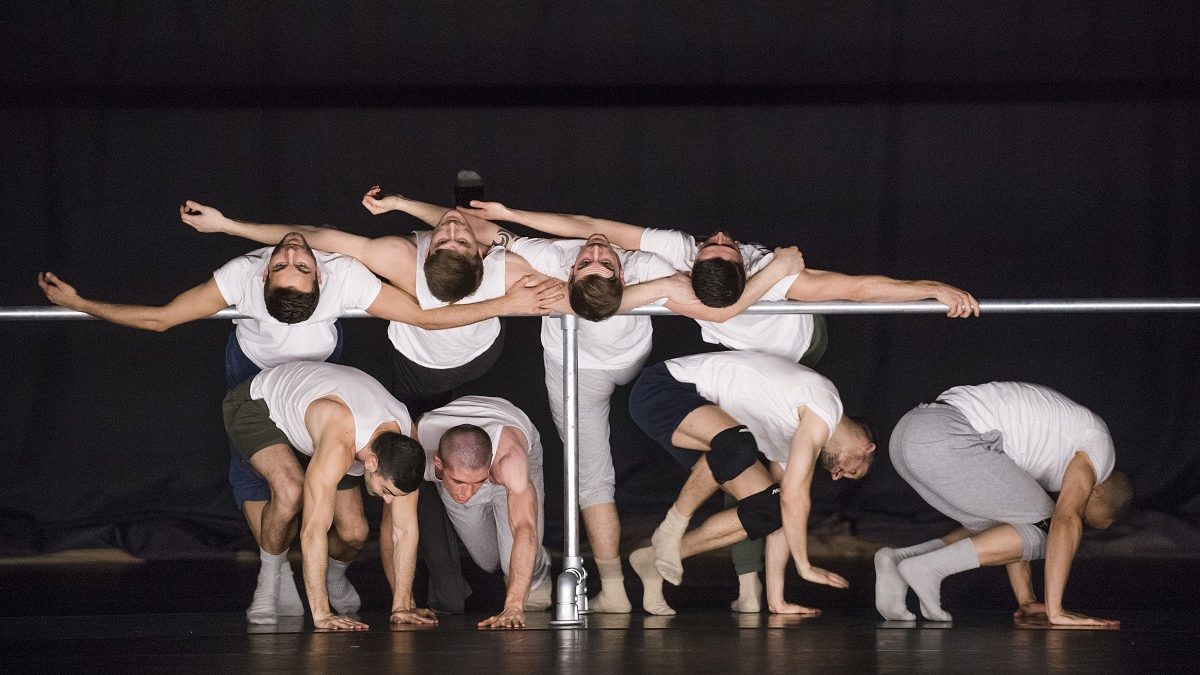 Life: Rabbit and Fiction by BalletBoyz
Northern Alberta Jubilee Auditorium
February 24 – 25
---
Some ballet performances are predictable from the start, while others leave viewers gasping in their seats, aching for more. Life: Rabbit and Fiction by BalletBoyz belongs to the latter category, featuring rabbit head costumes, wild acrobatics, interpretive dance, and a duality that could only be the brainchild of British choreographers Michael Nunn and William Trevitt.
During their 12 years of training at the Royal Ballet, the pair managed to perform every principal role offered by the company between them. In 2000, the dancers co-founded BalletBoyz and the company quickly found success in Great Britain, winning several prestigious awards for its achievements in dance. In 2010 the dancers created TALENT, wherein eight dancers from very different backgrounds were selected to represent BalletBoyz in the UK and internationally. These dancers are the heart and backbone of Life.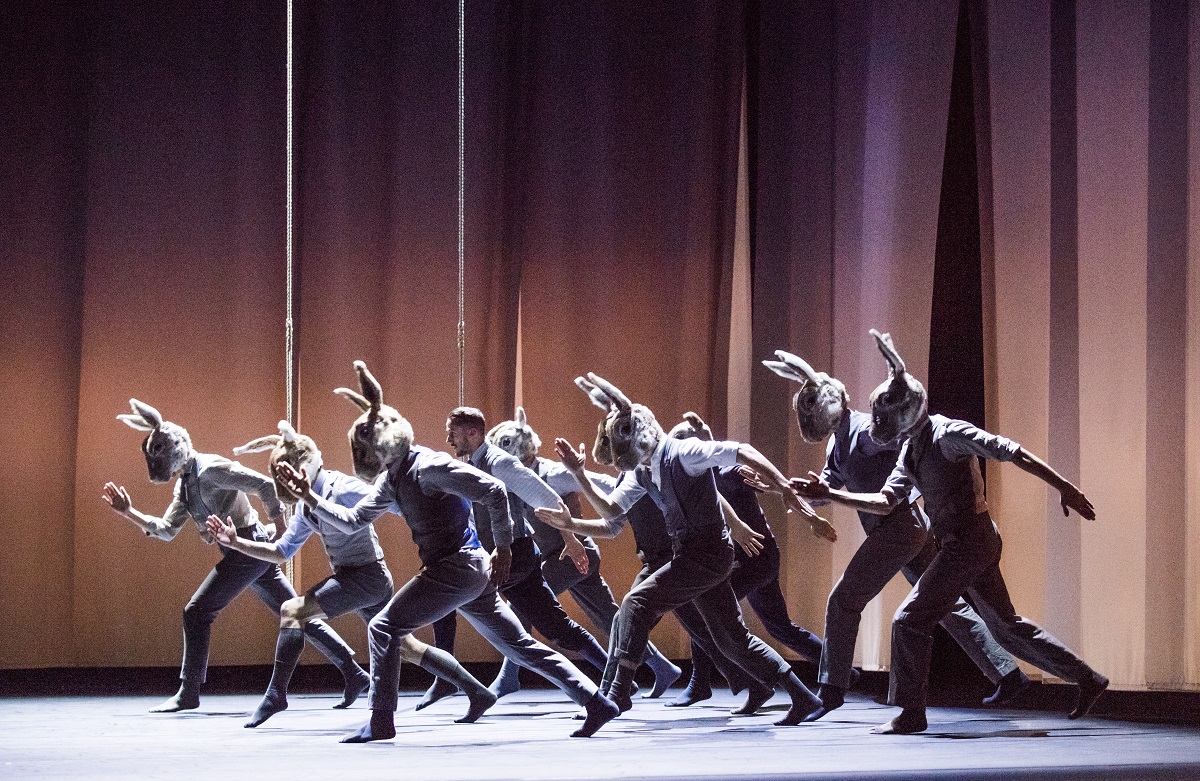 The story of two halves begins with two men, one dressed in a British private school uniform, the other sporting a plush rabbit head. The rabbit and the schoolboy move as one, going left to right in smooth and incredibly precise movements. They are soon joined by a horde of rabbits rolling onto stage who separate the boy from his friend, instantly creating the sense of isolation and dread that carries through the two radically different acts of the performance.   
Why are the dancers wearing rabbit heads? Can they even breathe in those things? These questions aren't clear, and neither is anything else. Instead, viewers are forced to leave their inquiries aside and place all their focus on the dancers, who throw themselves across the floor in unpredictable ways. The end result is beautiful, a patchwork of bodies showcasing their strength and incredible flexibility to choreography by Pontus Lidberg, who took inspiration from childhood swings and how they relate to life. The first half ends, appropriately, with the rabbit and the schoolboy dancing around and eventually sitting on a swing, leaving the audience wondering if they are lovers, friends or simply children.
It's strange — but it somehow works.
The second half of Life is more surreal and showcases Venezuelan choreographer Javier de Frutos' storytelling abilities. The schoolboy, now a man, continues to be isolated by the pack as they move the barre away from him, tutting and waving a finger at him as he tries to move closer. The story is funny enough to keep the crowd laughing, but sad enough to keep them wanting more.  
De Frutos, who wanted his narrative to be about death, integrates his own demise into the dance by way of falling scenery. Dancers stretching on a barre react to the news with bemused expressions and sharp movements, creating a juxtaposition to Lidberg's softness. God-like voices begin to scratchily duplicate De Frutos' fake obituary, interrupting the dancers and forcing them to repeat their practice over and over again, until frustration takes over and the boys begin to jump and jeté hurriedly and almost manically.  The last scene is simply fabulous, with Marc Galvez — our alienated schoolboy — discoing joyously to the voice of Donna Summer.
Although the lack of specifics is frustrating at times, Life excels as a poignant illustration of life itself, which can be lonely and miserable, but also exciting and hectic. The true highlight are the dancers themselves, who jump and perform acrobatics with such ease, you'd think they'd been dancing Life for years. Life is modern, creative, versatile and above all, extremely memorable.