Students' Council looking into wage hike for execs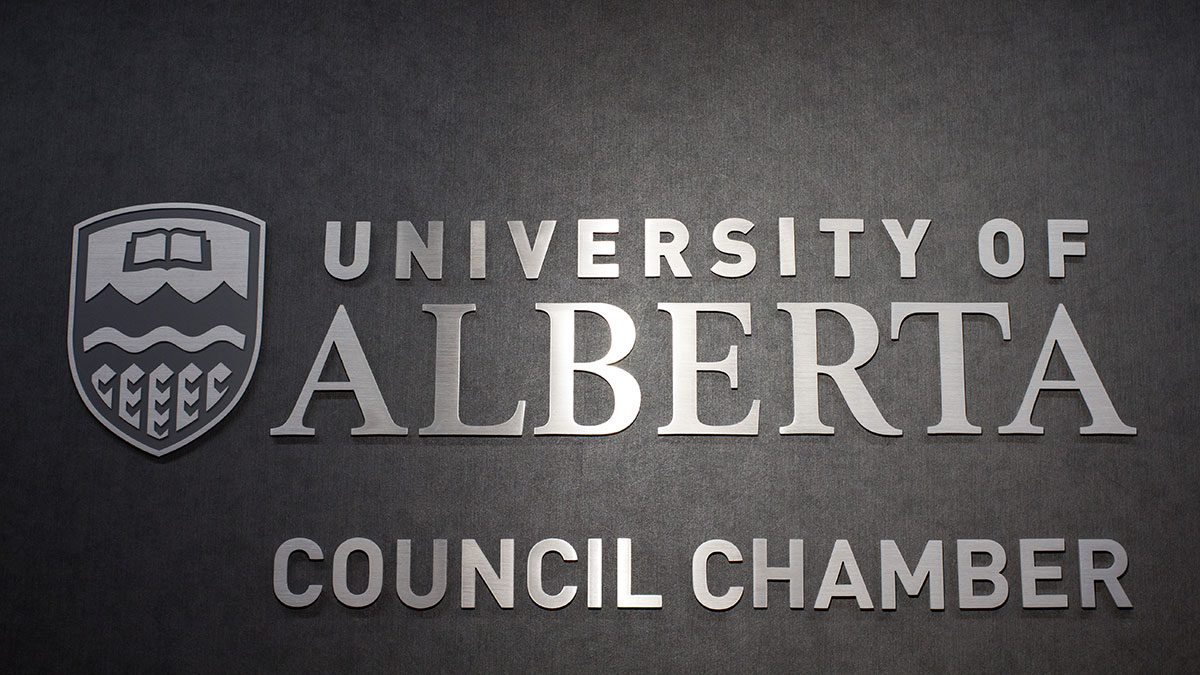 Next year's Students' Union executives may be getting a $345 per month raise.
The first step to the salary increase will be made on Tuesday, March 28, when Students' Council will vote on the first principles of its upcoming budget. Those first principles include increasing Students' Union executive salaries to the average of those in Alberta.
Currently, Students' Union executives are paid $35,400 per year before deductions, or $19.25 per hour. In a February 14 sitting of Council Administration Committee, members passed a recommendation to raise this to $39,500 per year, or $21.50 per hour. Part of the intention of the raise would be to help executives cover their costs of living, according to the unofficial meeting minutes. The final budget will be approved April 11.
The addition of perks including an RRSP contribution and a U-Pass subsidy were also debated by the committee, but these were not passed in the recommendation.
"For many students on campus, serving as a Students' Union executive is not an accessible option," said President Fahim Rahman. "When you're working as an executive you're working full-time but you're also expected to put in more than just 40 hours per week. As a result, you can't pick up additional part-time employment."
Read more from The Ubyssey about students' union executives are paid: Student union salaries across Canada
Native Studies councillor Nathan Sunday, who attended Council Administration Committee on February 14, said he opposes any increase until student consultation is done. He has personally consulted with his faculty on the matter.
"I, and a lot of members of my faculty, am against the wage increase," he said. "As a Students' Union, students should be consulted on how to compensate their executives. Especially when … that money could go towards student awards or bursaries."
In a report to Council Administration Committee that outlined the impacts of different pay increases, Students' Union General Manager Marc Dumouchel recommended increasing salaries to the equivalent of either $21.50 or $22.00 per hour.
"(The increases are) broadly similar to our sister institutions but without some of the more extravagant benefits," Dumouchel said in the report.
Before deductions, MacEwan's student executives receive $38,400 per year, as well as a free course per term, a free t-shirt, and a U-Pass. University of Calgary executives receive $39,300 per year, and get cell phones and parking passes. Executives at the University of British Columbia are paid $32,500 per year and are given a cell phone bill reimbursement, a $1,000 health plan, and a 50 per cent food discount.
Students' Council will be meeting in Council Chambers (University Hall 2-100) at 6 p.m. on March 28 to discuss the budget's first principles. All students are permitted to ask questions to the council during its Open Forum period.
Possible Executive Compensation Changes

Editor's note: We added the report to Council Administration Committee in case any readers want to see the specific budgetary impacts of the different pay levels. All salaries listed in this article reflext pretax amounts.