From urban Montreal to Canadian literature fame: Heather O'Neill to speak at the 2017 Kreisel lecture
Julia Heaton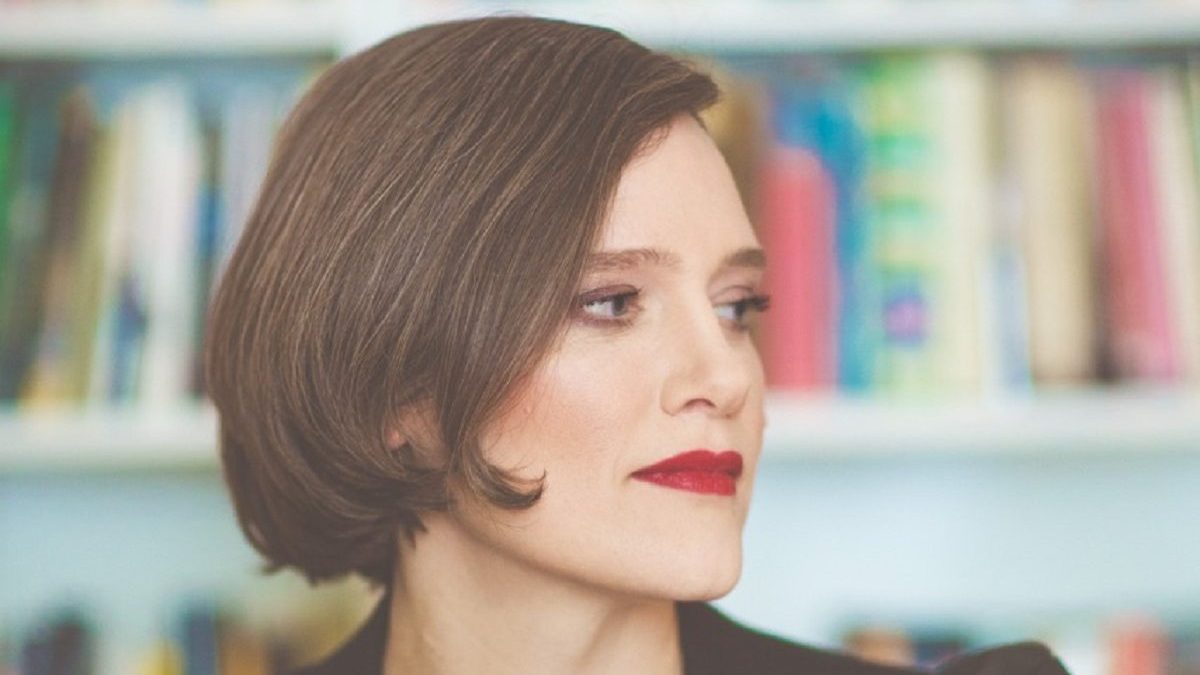 What: The 2017 CLC Kreisel Lecture with Heather O'Neill
When: March 9, 2017 at 7:30 pm
Where: Timms Centre for the Arts
Tickets: Pay what you can
---
Heather O'Neill grew up in working-class Montreal, and now writes stories of young people with similarly gritty backgrounds.
O'Neill, author of the well known novels Lullabies for Little Criminals, The Girl Who Was Saturday Night, and the newly released The Lonely Hearts Hotel will speak at the 2017 Kreisel Lecture on March 9. The lecture is organized by the Canadian Literature Centre (CLC), and will be held at the Timms Centre for the Arts, with a reception and signing to follow.
The Kreisel Lecture is an annual event held as part of the CLC's mission to promote and strengthen Canadian writing. O'Neill's has been known for her Canadian-set fiction since she released Lullabies for Little Criminals in 2006. The novel tells the haunting story of a thirteen-year-old girl caught up in drug use and the sex trade, and was the 2007 Canada Reads winner. O'Neill's next novel, The Girl Who Was Saturday Night, follows the coming of age of a pair of child-star twins, and The Lonely Hearts Hotel is a love story of two orphans abandoned during World War I. Although their stories differ, all three of O'Neill's novels are set in her hometown of Montreal.
"(My work) comes from this place in the world that I came from as a sort of geographical centre point," says O'Neill.
Though O'Neill's work focuses on Montreal, readers don't need to be familiar with the city to enjoy her work. O'Neill's descriptions of Montreal are reflections of her own impressions and ideas of the city. "It's such a subjective portrait. I think it's more of a universal idea of home," says O'Neill.
O'Neill's novels also explore themes of class divides, girlhood, and coming of age. She openly admits that much of her inspiration is pulled from her own life. O'Neill was raised by a single father in Notre Dame de Grace, an inner-city Montreal neighbourhood not entirely different from the worlds she sets her novels in.
"I think (all my work is) related to my core idea of who I am as a person… Each character is almost a performance of myself on some level," O'Neill says. "I feel like as a fiction writer you sort of become other characters, but they're always performed by you. Each character is almost a performance of myself on some level."
Elements of O'Neill's latest novel, The Lonely Hearts Hotel, are reminiscent of her earlier work. The story is also set in Montreal, and focuses on young people coming of age in difficult circumstances. Unlike her earlier novels, however, The Lonely Hearts Hotel takes place in a time period that is not within O'Neill's personal experience.
"(The novel) was historical, so it was removed in a way. It was also in the third person… I was narrating the events. So I was allowed to comment on them intellectually," says O'Neill. "For me it added some humour, because I'm coming from a place in the future where I have all sorts of radical feminist ideas that I can apply to a troupe of chorus girls, who wouldn't have them at the time."
O'Neill's upcoming lecture is titled "My Education. On unusual muses and mentors. And how I had to teach myself everything in order to cross the class divide." The lecture will explore some of the same themes she draws from in her writing.
"(The lecture will) be about the playfulness within fiction, and the different ways that one learns things," O'Neill says. "I want to kind of shake up this idea that academic and intellectual knowledge only comes from a certain class, whereas a lot of literature comes from disenfranchised groups… the origins of a lot of fiction are in some oddball corner that writers have come from."
O'Neill's work is almost inseparable from her own "oddball corner," and consistently reproduces her social and geographical roots.
"It's the only way that I know how to get out a truth," O'Neill says.