New student fees are now paying for Rogers Place
The Gateway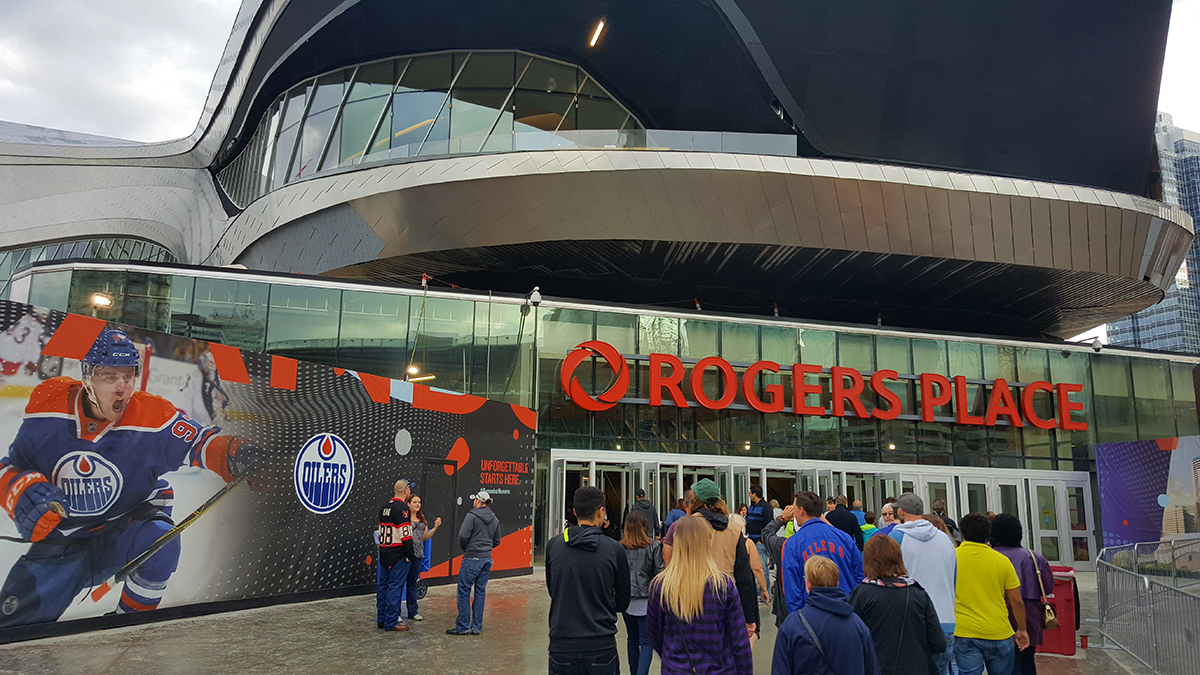 As of Fall Term 2017, domestic and international students will now be paying mandatory student fees that will directly fund Rogers Place. The announcement came after Daryl Katz and the University of Alberta met at the fires of Mount Doom in Mordor, yukking it up with Sauron, Voldemort, Darth Vader, Thanos, and Francis from Pee-wee's Big Adventure.
The new fees will charge $264.99 for domestic students while international students will be forced to pay $30,000.00 and a kidney for the North Central Edmonton black market. The fees will go directly to paying for the electricity of the humongous Ford Hall LED sign visible from 104 Ave, while the city will be forced to divert money from homeless social programs to pay for the new beer taps and pizza ovens.
When asked why students and civil servants should pay for an oblong metal cooler where gruff, hyper-masculine men whack a chunk of plastic on frozen water, Katz seemed to faze out and drift away from reality and into the subconscious realm where dreams come true.
Connor McJesus was approached for comment, but His Holiness was unavailable due to scheduling conflicts for curing lepers and kissing babies.