Q&A: Ryan Nickifor and Brett Walsh have played a helluva lot of volleyball
Jonah Kondro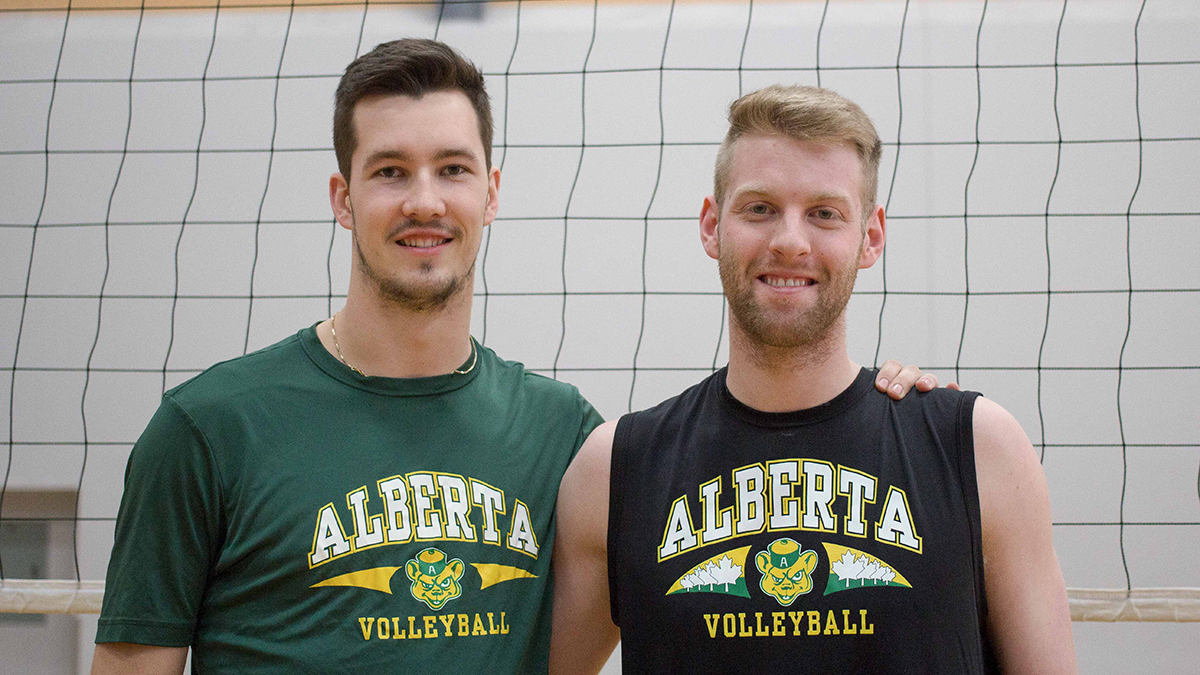 Fifth-years Ryan Nickifor and Brett Walsh hit notable milestones over their careers with Golden Bears volleyball. In their final regular season game for the U of A, Nickifor became the fourth Bear to reach 1,000 kills, and Walsh solidified himself as the only player in Canada West history to achieve 4,000 assists. Both athletes were awarded Canada West all-star titles en route to a fourth place conference finish this season. Update: Bears volleyball won the U Sports silver medal at Nationals this year.
After playing so much volleyball, Nickifor and Walsh reflect on this recognition, finding success, and who'd be who in an iconic '80s movie moment.
What's it take to become a Canada West all-star?
Walsh: From the day we started playing volleyball, we've been committed to trying to be as good as we can. Being recognized as an all-star in your conference is a culmination of many years of hard work. Everyone works really hard and grinds it out. It's about the long-term dedication and commitment to the sport.
Nickifor: We're lucky to be training with the people we train with. Terry Danyluk, who's got a long history of training some of the best athletes in Canada, along with the other support staff and other coaches make it possible.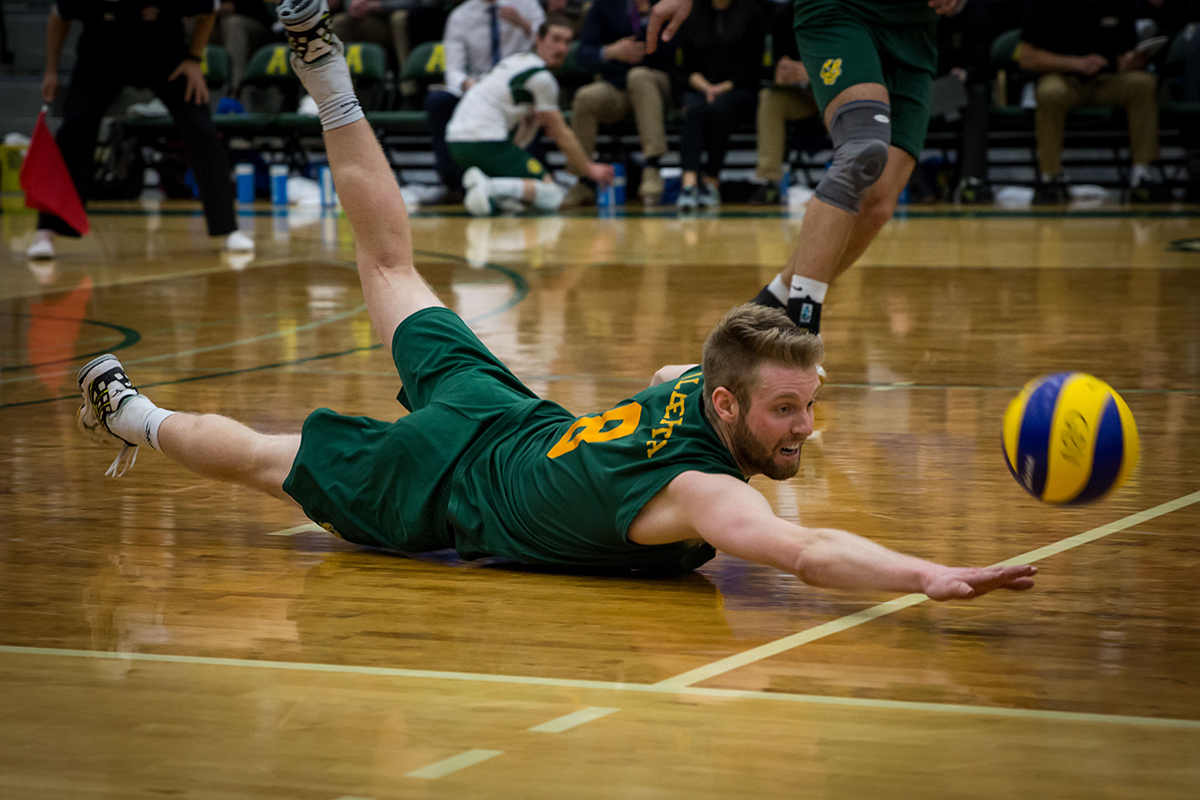 You've both received impressive awards. How does that feel?
Walsh: Across the league there are some awesome volleyball players. To have your name on the same list is a really cool honor.
Nickifor: Being in my fifth-year, it's the first major award I've received. It's a huge honour to be on a list with guys that you've played against for years. You see them on the (all-stars) list, and (now) you're among the top in your conference. It's a pretty cool feeling.
Volleyball is a team sport, but you're also trying succeed as individuals. How do you balance both?
Walsh: The best way to make your team better is to be the best version of yourself. If you're not doing your best personally, that can hinder
your team.
Nickifor: Putting the team first is important. We've had huge success with that over the years and it shows in the way we train and compete. You have to take care of your own stuff but, it's always the team that has to come first.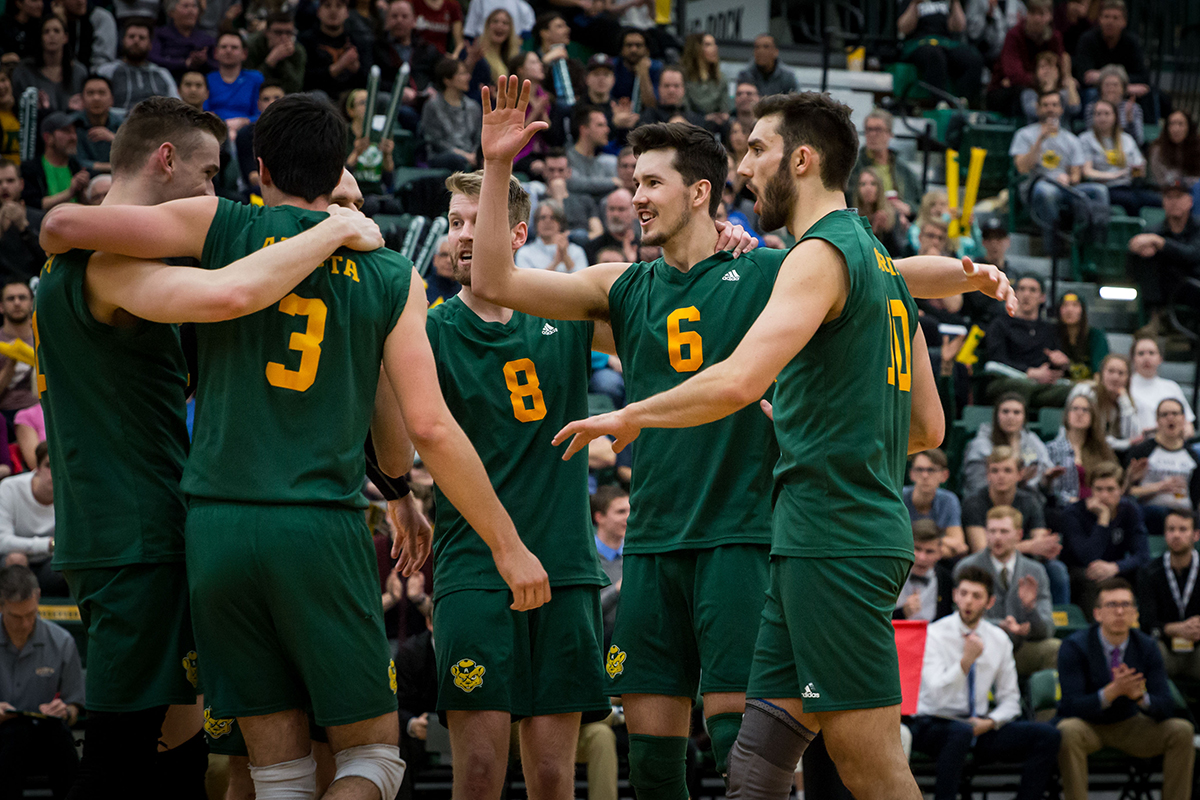 How do you prepare for competitions?
Nickifor: We try to compete in practice like it's playoffs all season. That helps us (remain) consistent throughout the whole year.
Walsh: I'll echo what (Nickifor) said. We try to prepare ourselves in the same way every time. As long as we keep doing the things that got us here, and make sure we're mentally and physically engaged, that's the best anyone can do.
If you re-created the Top Gun beach volleyball scene, who'd be Maverick and who'd be Goose?
Nickifor: Is Goose the blond haired guy?
Walsh: I'm going to have to take Goose and give (Nickifor) Maverick. I've seen him in a pair of aviators and he pulls them off way better than me.