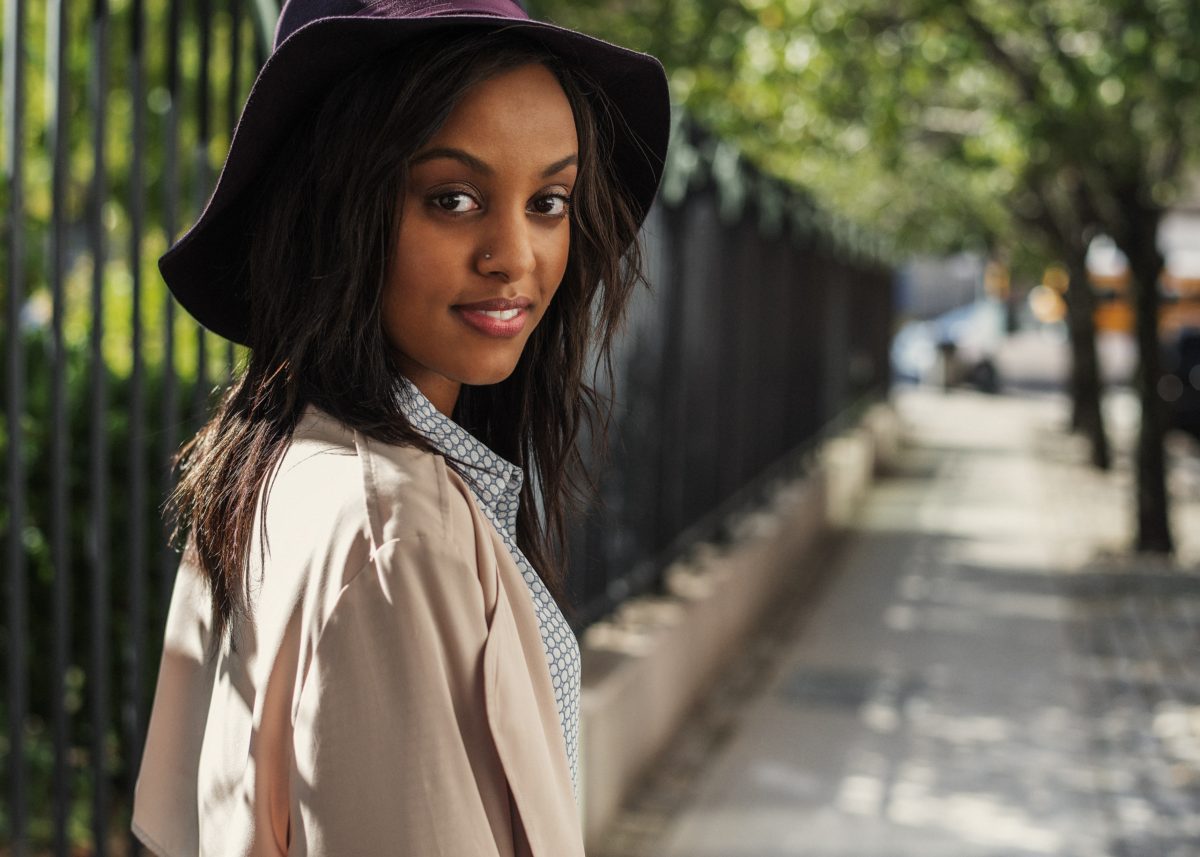 It's rare that such a huge voice finds an international stage so young, and it's even rarer that it hails from Edmonton. Last Friday, while kicking off her first-ever hometown concert at the Starlite Room, 21-year-old Ruth B. addressed her audience: "Usually at the beginning of my shows, I say, 'Hi, I'm Ruth B., and I'm a singer from Edmonton, Alberta. But today, I get to say, 'Hi, I'm Ruth B., and I'm from right here.'"
If that doesn't make you feel warm and cozy at a concert, I don't know what will.
THE VENUE: The Starlite Room isn't really the setting you'd imagine for someone like Ruth B. Its red walls, barlike atmosphere, and standing-room-only backwards-slanting floor, which makes tall people taller and short people shorter, makes it more of a rock band spot than the place you'd imagine you'd be swaying to Ruth's powerful ballads. To the dismay of many attendees waiting in line, there's also a venue membership fee charged to patrons before they're granted entry that isn't mentioned on the show tickets. The lines were long and the line to retrieve drinks from the bar was longer, but all in all, it's a spot for a concert: the space just has to deliver on the sound.
THE OPENER: Was a no-show for unexplained reasons. Ah, well. I had a lot of fun talking to different people in the crowd during the two-hour wait leading up to the headliner. Always a good time in the mosh pit.
But let's get to the (main) show.
THE HEADLINER: Ruth B. is nice to listen to and nice to see live because she's super real. No pretenses, no B.S., no weird attitude from fame — at the end of the day, she's an Edmonton girl with an amazing voice and real appreciation for her roots. During the show, there were tons of call-outs to her family, her friends, and the city that influenced her recently-released debut album. Judging from the conversation buzzing around me, there were plenty of supporters who knew Ruth personally mixed into the crowd clustered around the speakers at the foot of the stage, and it was heartening to see that so many of her friends were willing to brave the mosh pit to show their love.
Maybe it's because of the smaller venue or the fact that everything about the concert — from Ruth's stage banter ("Okay, so for my next couple songs, they're kind of sad, but…yeah") to how relaxed she was playing at her keyboard — was so comfortably casual, but there was a sense of community at the show I haven't felt to the same degree before. There was plenty of screaming and photo-snapping, as per usual, but there were also a lot of quiet, pleasant moments when the audience seemed to collectively take a breather and let the headliner wash over all the preteens and twenty-somethings and moms and dads who came out to listen. A lot of the time, the event felt much more like a private concert: watching a girl who likes to sing, and who can sing very well, do just that, running through a slew of songs off her album and throwing in Ed Sheeran and Khalid covers because, well, why not?
Highly recommend you catch her next show in town — and maybe by then, the venue won't have that weird backwards-slanting floor thing going on.
THE VERDICTS:
The singing: ⋆⋆⋆⋆⋆/⋆⋆⋆⋆⋆
The venue: ⋆⋆⋆/⋆⋆⋆⋆⋆
The #YEG spirit: ⋆⋆⋆⋆⋆⋆⋆⋆⋆⋆⋆⋆⋆⋆⋆⋆/⋆⋆⋆⋆⋆