Maclean's: U of A students work too hard, don't party enough
Jonah Dunch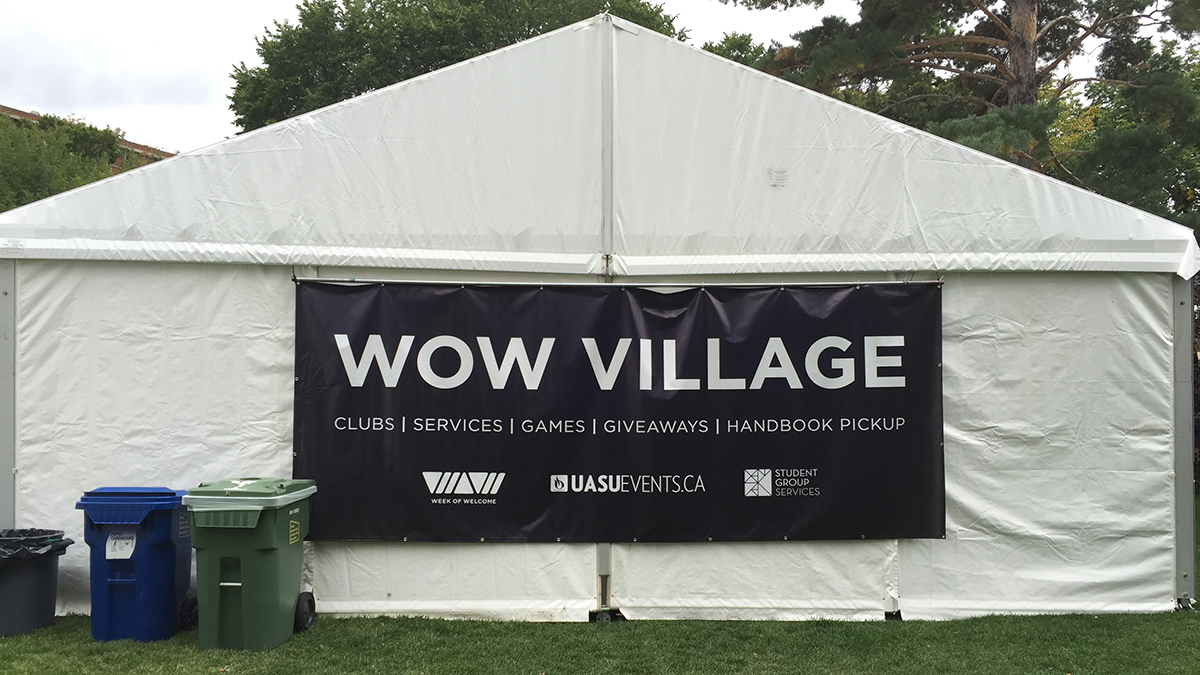 With students spending a little over two hours per week partying, the U of A is now ranked last in time spent partying and studying of Canada's top 20 universities.
The new insights into students' party habits come from a survey in Maclean's. The survey also found that the U of A did slightly better when it came to studying, coming in 15th place for spending 17.2 hours per week hitting the books.
According to Ilya Ushakov, vice-president (student life) of the Students' Union, and Matt Simpson, president of the newly reinstated Lister Hall Students' Association, this isn't necessarily a problem.
"I think our university does a really good job at prioritizing academics," Ushakov said. "On the other side, I think social wellbeing is extremely important, but social well-being doesn't necessarily mean partying."
The Maclean's article separately scores each school for time spent partying to time spent studying. St. Francis Xavier University and McGill came in first place for partying and studying, respectively. Overall, Queen's University was strong in both categories, ranking second for studying and third for partying. The U of A took spot number 20, with 17.2 study hours to 2.4 party hours each week (if it's any consolation, U of C didn't even make the list.) But Simpson wasn't phased.
"The fact that we're lower on that list I don't think is a bad thing," Simpson said. "We're here for school, we're here to do well, we're here to finish our degrees, so I think being low on that list might be something to be proud of to an extent."
Ushakov emphasized the importance of having social options for students beyond residence ragers and weekend pub crawls.
"There's a ton of opportunities for students here on campus to partake in a lot of social events," he said. "We have over five hundred student groups that create that well-being for students as well."
It's no secret that Lister has a reputation as a hub for undergrad ruckus. However, Simpson said that a variety of lifestyles are practiced in Lister, and it's not all about getting lit.
"Lister's reputation as a large group of friends who party all the time … I think is kind of misrepresentative of a lot of the niches within Lister," Simpson said. "Obviously when you have a group of 1,600 17 to 21-year-olds; you're going to have some people that are loud and make themselves heard … But I don't think that Lister necessarily facilitates that sort of society."
While smaller, tight-knit campuses like Queen's and Mount Alison may have a cohesive campus culture to match their high party ranking, Ushakov also noted that a constant party atmosphere is not necessarily needed to create an environment of school spirit. The vice-president (student life) cites Week of Welcome as a model for campus engagement, remarking on how students begin the school year smiling and motivated, but over the course of September retreat into themselves. For Ushakov, maintaining that initial excitement is critical for an authentic study-social balance.
"A lot of the time Week of Welcome is students' first time to really discover themselves," he said. "I think it's really important to provide all those opportunities to students."