Evergreen: U of A students breaking the cycle of shit campus bands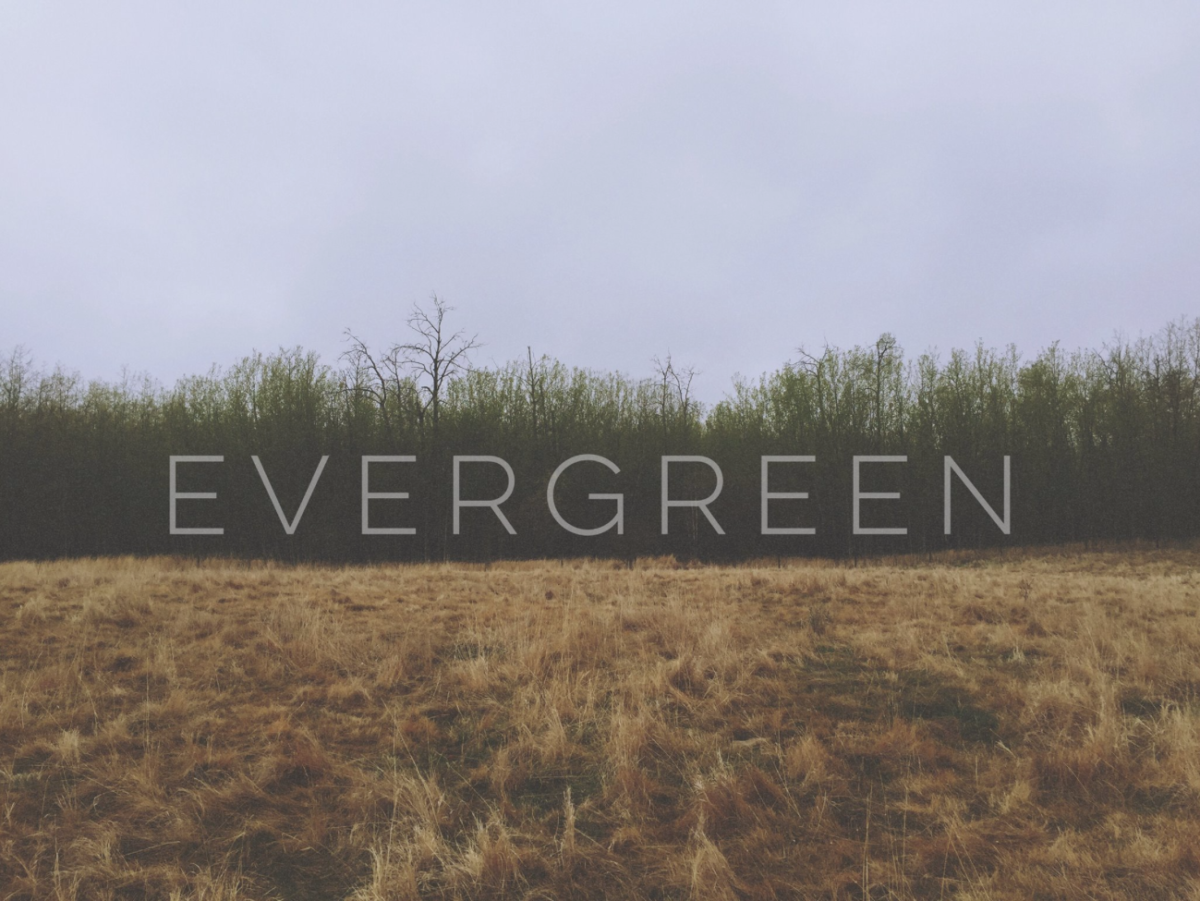 Evergreen with Maverick Cinema, X62, and Abandon Your Town
Friday, July 14 (Doors at 8:00 PM)
The Mercury Room (10575 114 St NW)
Tickets: Purchasable online; $12 at the door
Evergreen is the university band we've always subconsciously hoped for.
If you throw a rock in SUB, chances are you'll hit someone who's currently in or has been in a shitty university band. You might even be unlucky enough to hit a self-proclaimed "songwriter" who will undoubtedly try to write a bland lyric about this rock incident. But you need to stop throwing rocks indoors, you maniac, and instead listen to Evergreen's recently released EP to hear the antithesis of a mediocre campus band.
Evergreen is a four-piece ensemble made up of U of A students Bryson Hucalak (rhythm guitar, vocals), Victoria King (lead guitar, keyboard, vocals), Pete Macfarlane (bass guitar), and David Shoults (drums, vocals), who first came together for an Engineering Battle of The Bands. Through what we can only assume was a simultaneous epiphany, the four talented musicians later converged into the band we know today.
Evergreen's dynamic range means you won't find monotonous indie clichés here. Every track they play is polished, intricate, and catchy as hell. Their frequent use of triple vocal harmonies and mesmerizing bass notes perfectly coincides with striking and upbeat guitar and keys to make every track as fresh as mountainous conifer trees. To top it all off, the band's lyrics are both playful and passionate without sounding remotely cheesy or predictable, which is surprisingly hard to find in indie music.
So what better way to spend your Friday night than by catching their set? We both know you're not busy. Stop lying to me and go to The Mercury room on July 14th to see Evergreen, as well as Maverick Cinema, X62, and Abandon Your Town. Come hang out, catch some good tunes, support local bands, and maybe ask Evergreen's bassist, Pete, about the monstrous $20 sandwich he recently made.