Proposed SU bill would stop joke candidates from winning the most first-place votes
Nathan Fung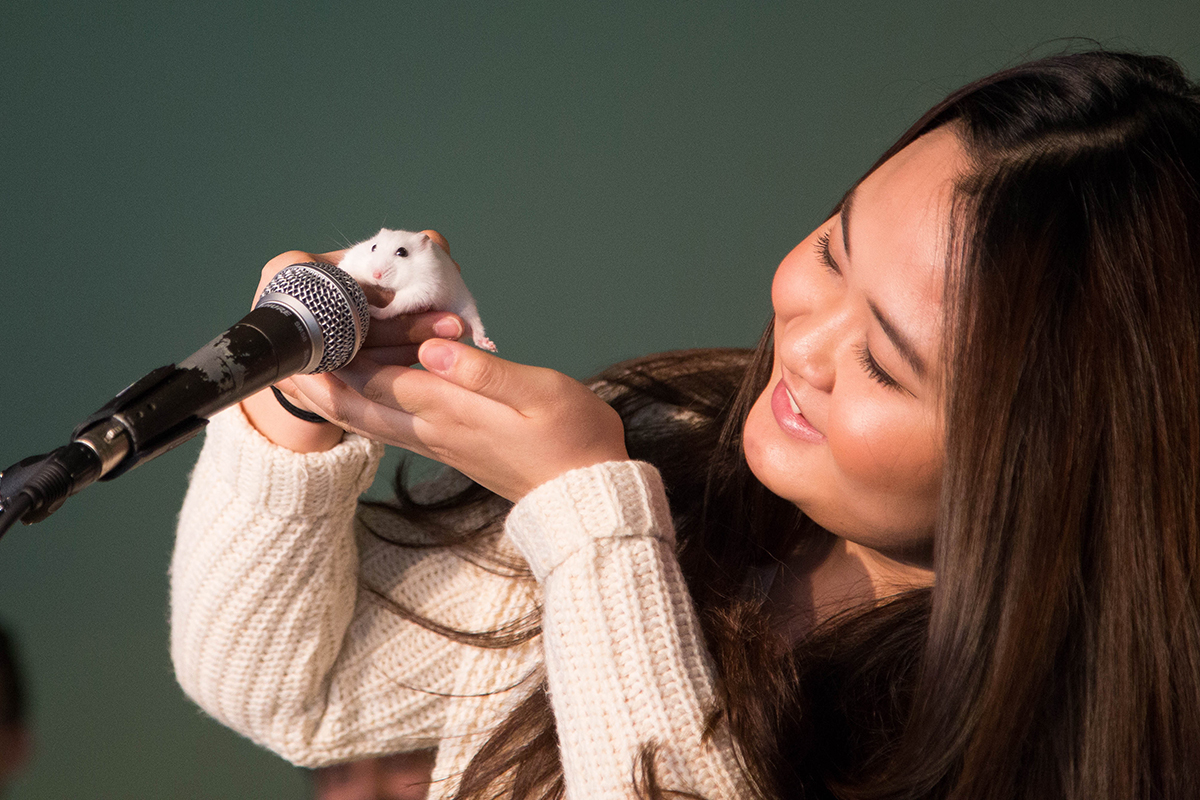 Joke candidates won't be able to receive the most first-place votes in future elections if a new Students' Union bylaw passes in council.
Bill 2, simply titled "Joke Candidates," passed its first reading at the July 25 meeting of Students' Council, and will need to pass its second reading on August 22 to come into effect. The bill would make major changes to student election rules by deeming that if a joke candidate receives the most first-place votes, the candidate will be dropped and the votes recounted. The bill also says that a joke candidate would have 48 hours after the nomination deadline to become a real candidate.
According to law councillor Sandy Brophy, the bill was drafted in response to the popularity of this past election's joke candidates for the presidential and vice-president (academic) races, Donut the Cat and Banana the Hamster.
"I talked to a lot of people who said they were first-time voters because, 'Oh that cat is just too cute so of course I'll actually go vote this time,'" Brophy said. "So, I was a little scared that Donut could potentially win and we would have a vacant seat in the presidency."
In March 2017, Donut the Cat won 21 per cent of the vote in the three-way presidential race against Marina Banister and Bashir Mohamed. Banana the Hamster won 33 per cent of the vote in the vice president (academic) race against Shane Scott, the only other candidate for the role.
Brophy said that under current rules, the position stays vacant if a joke candidate wins, which is also what happens when none of the above wins. That vacancy is then filled in a by-election in the fall. Because of that, Brophy says joke candidates are a "second none of the above."
Brophy added that the 48-hour window a joke candidate has to "unjoke" themselves gives them adequate time to modify their campaign should they feel that the race lacks a qualified candidate.
The issue of joke candidates in student elections also came up when Alan Ehrenholz was elected president of the University of British Columbia's students' union last winter. Ehrenholz initially ran as a joke candidate, but announced his intentions to run as a serious candidate when he believed that none of the other candidates were a viable option.
Cody Bondarchuk, the 2015-16 SU vice-president (operations and finance), ran the Doge presidential joke campaign in the 2014 election. He's critical of the proposed bill.
"If a joke candidate wins, there should be a by-election," he said. "I don't think any other candidate worked hard enough to win a victory and they wouldn't have the confidence to serve."
Bondarchuk also said that since student councillors tend to run in executive elections, the bill is a way for them to prevent their loss to a joke candidate,which does not address why voters would vote for a joke candidate over a serious candidate.
In response to concerns about the bill, Brophy said voters can still vote for none of the above if they don't think the other candidates are qualified.
"I think that somebody should be able to whimsically pop down a joke candidate and actually have a real vote as well if they so choose," Brophy said. "There is potential for error both ways, I'd rather have an error that delivers a person a seat than an error that delivers no one in a seat."
Correction: A previous version of this article stated that the proposed bylaw would stop joke candidates from winning elections. However, under current bylaws joke candidates are not able to hold SU positions even if they do win the most first-place votes in an election, and therefore can't currently win an executive seat. The article has been changed to clarify that the new bylaw prevents joke candidates from winning the most first-place votes.