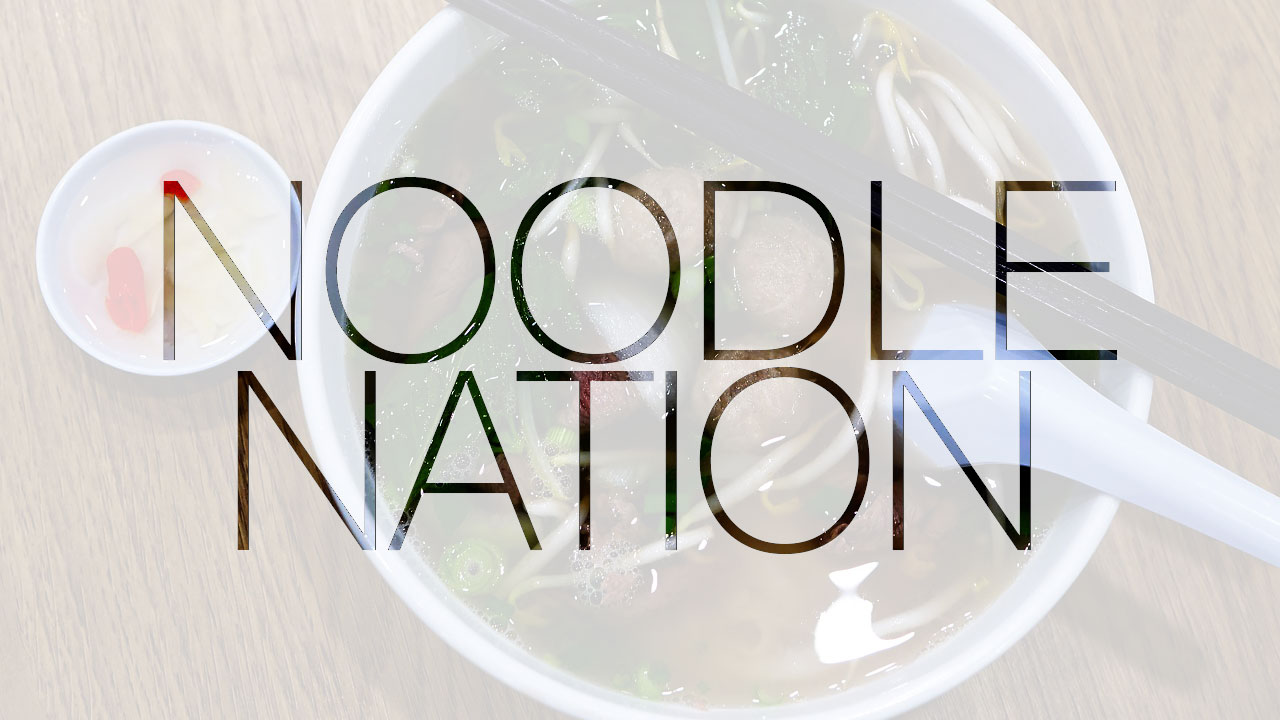 Tokiwa Ramen
Location: 11978 – 104 Avenue (in the Brewery District)
Hours: Open daily from 11:00 a.m. until whenever all the soup runs out
Price: $$
http://www.tokiwaramen.ca/
---
Atmosphere
I'm a real sucker for minimalist decor. White walls, wood siding on the counter tops, lots of natural light, not a ton of photos or ornaments hanging on the walls, food served in angular white dishes, the works. So when I walked into Tokiwa Ramen for the first time, I basically fell in love with the place on sight. It really wasn't fair — I didn't stand a chance.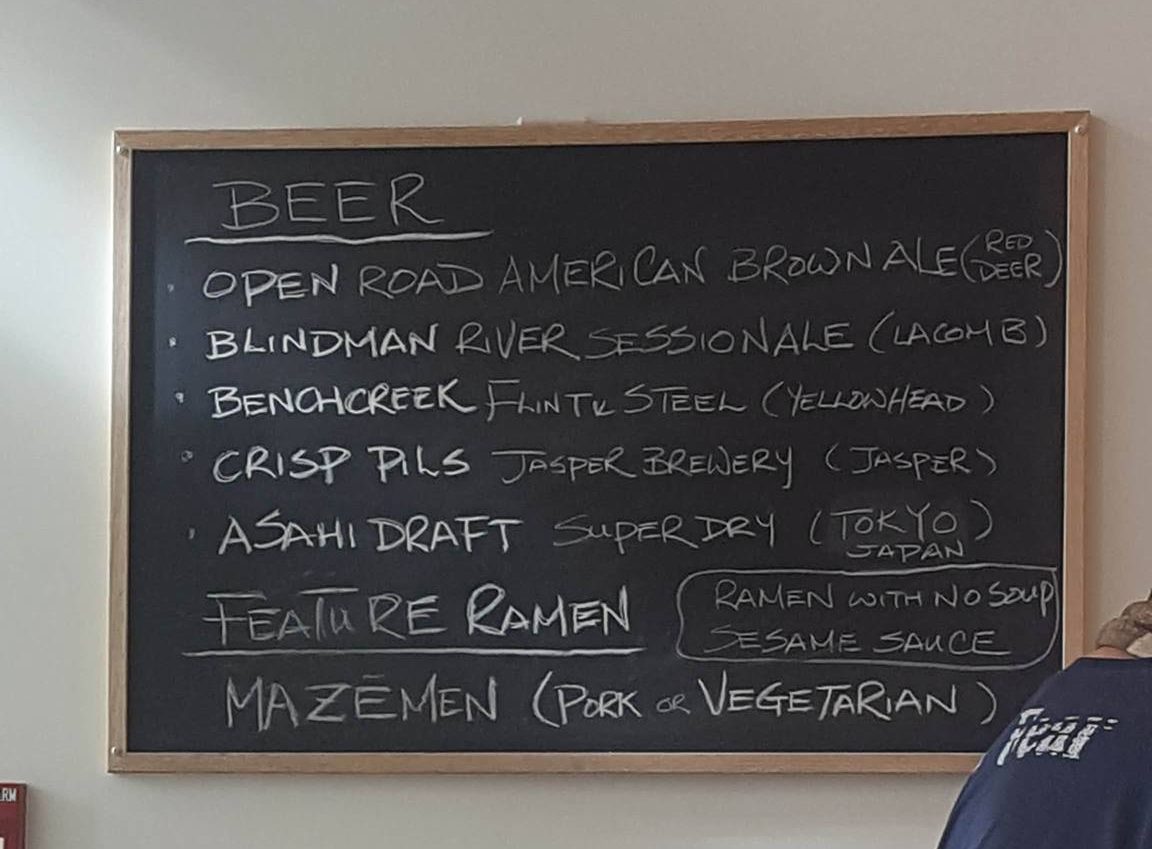 The place is pretty small, but that's the perfect size for a joint like this. The counter, where chefs place finished ramen bowls for servers to bring to customers, is off to one side, outfitted with chrome hardware you can catch a view of while you're walking to your table. Staff are friendly and attentive. Everything is clean and bright and airy and simple, which means there's more mental space to focus on what's really important:
The Noodles
I ordered the Tokyo Tonkotsu ramen, which is a perennial feature on the menu (Tokiwa also does seasonal features; the current seasonal ramen is Mazemen, the restaurant's take on ramen without — yes, you read that correctly — without the signature broth ramen is typically known for. Instead, this iteration comes with a house-made sauce). The broth, which has a rich base made from pork bones that have been simmered for ten hours, is fragrant and smooth, and it's nice to know that I can slurp it down after noshing on the noodles without worrying if my skin will act up  because all of Tokiwa's broths are made without artificial seasonings, preservatives, or MSG.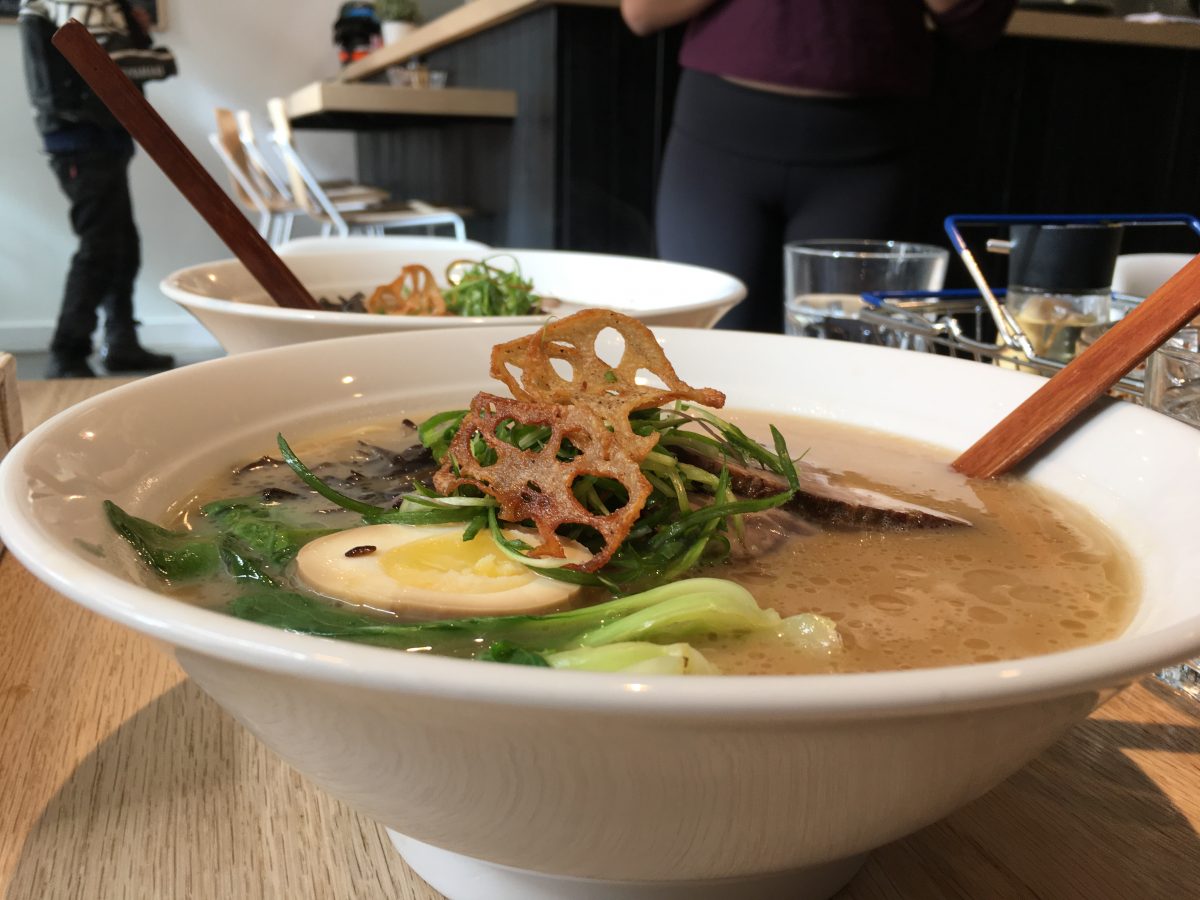 The bowl comes with all the fixings: half a boiled egg, a few slices of lightly fried wood ear mushroom, some thin slices of green onion and sprouts, lotus root, Shanghai bok choi, and the charshu (braised) pork that normally accompanies tonkotsu ramen. I love pretty much all high-quality ramen that comes my way, but I have a soft spot for places that use all-natural ingredients and allow them to shine without smothering them in artificial flavour enhancers — Tokiwa fits the bill on all fronts. Check out pix of the other offerings here.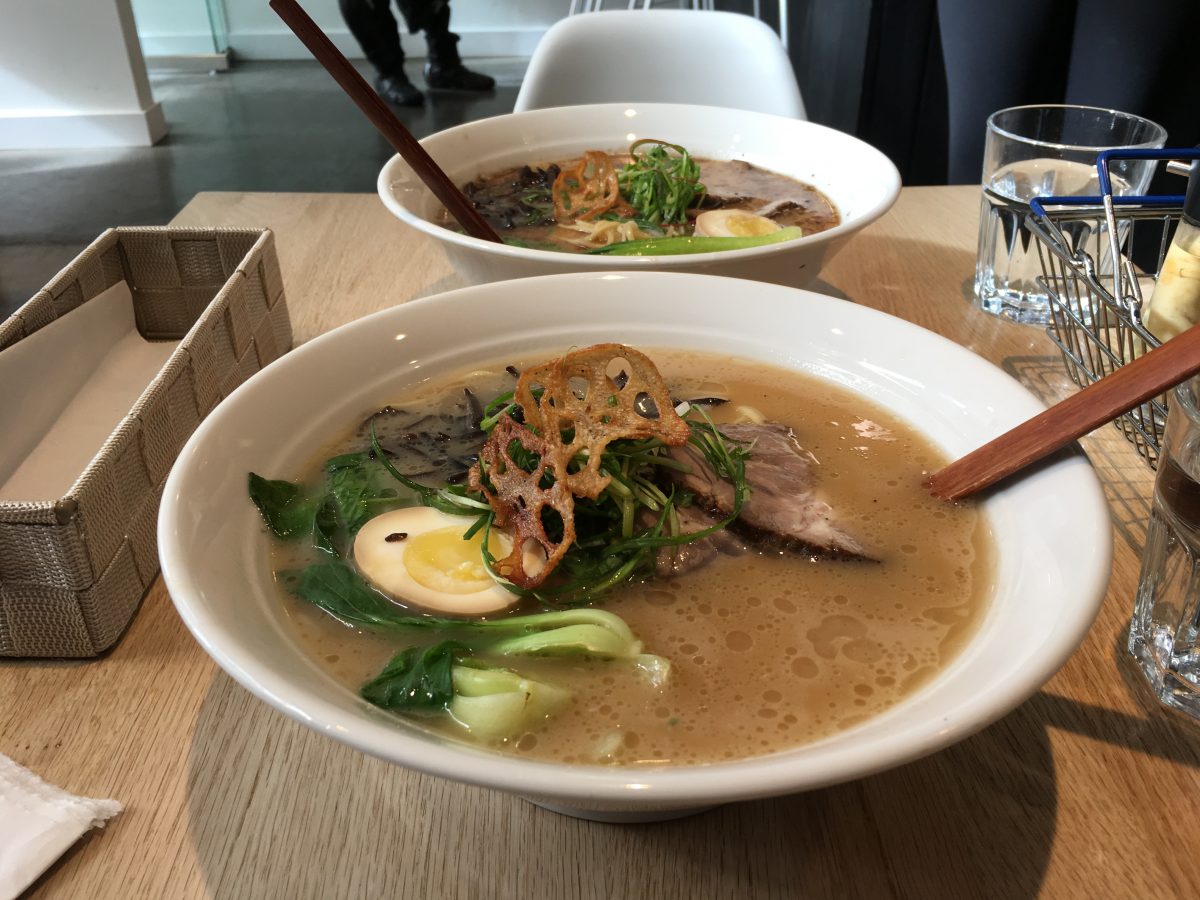 Oh, and I had their bou gyoza — pan-fried pork dumplings that came in an unusually long and flat shape compared to the more standard round and plump profile — too. Those were also pretty good, so I'd give 'em a whirl if you're up for it.
Overall
They may not do reservations or takeout, but it's worth the drive down to the Brewery District for this ramen. Whether you're health-conscious or just looking for some taste bud-stimulating content, Tokiwa's a nice spot to hit up whether you're looking to treat yourself to a bomb-ass meal or catch up with a couple of friends. Make sure to check their Instagram before you head there, though: because Tokiwa only stays open until their soup bases (made fresh and in limited supply each day) run out, they update the number of bowls they have left on social media. If they're out, you're hooped — and you'll be sadly pulling up to the door staring at a sign that says, "NO MORE SOUP TODAY" like a modified Seinfeld catchphrase. Avoid potential disappointment by calling ahead or checking Instagram ensuring your favourite ramen's still in ample supply.