From an MFA thesis collection: "Mouth to Mouth – A Few Thoughts on Control" by TJ McLachlan
Thomas Weir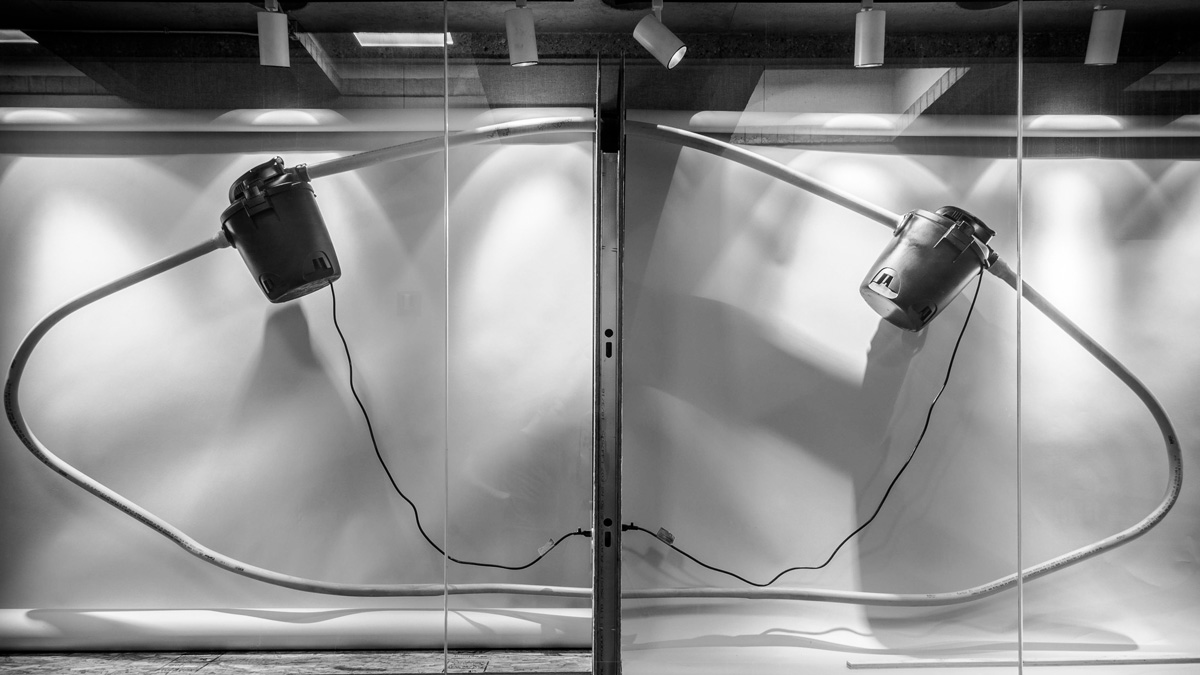 It takes a special sensibility to turn two shop-vacs into an art installation, but that's what MFA candidate TJ McLachlan has done as part of his thesis collection.
This piece, which is currently on display in the Fine Arts Building, consists of two large vacuums feeding into each other, separated by a vertical false wall. The exhaust from one vacuum feeds into the intake of the other, and vice-versa. If the vacuums were switched on, a feedback loop would be created.
McLachlan explained how this work fits into his larger body of work, which explores concepts of systematic privilege. By bringing the shop-vacs together to create a feedback loop, McLachlan is reflecting on the way discussions of privilege feed into themselves to the exclusion of others, especially when those taking part in the discussion come exclusively from a privileged part of society.
With a BFA from Emily Carr University of Art and Design, McLachlan was initially drawn to the fine arts by photography, but has developed an interest in sculpture and object-based art to explore societal issues.
McLachlan's full thesis show will be on display in the Fine Arts Building Gallery from  December 19-23, 2017 and January 2-13, 2018.