Pedestrian killed while crossing train tracks near South Campus
Sofia Osborne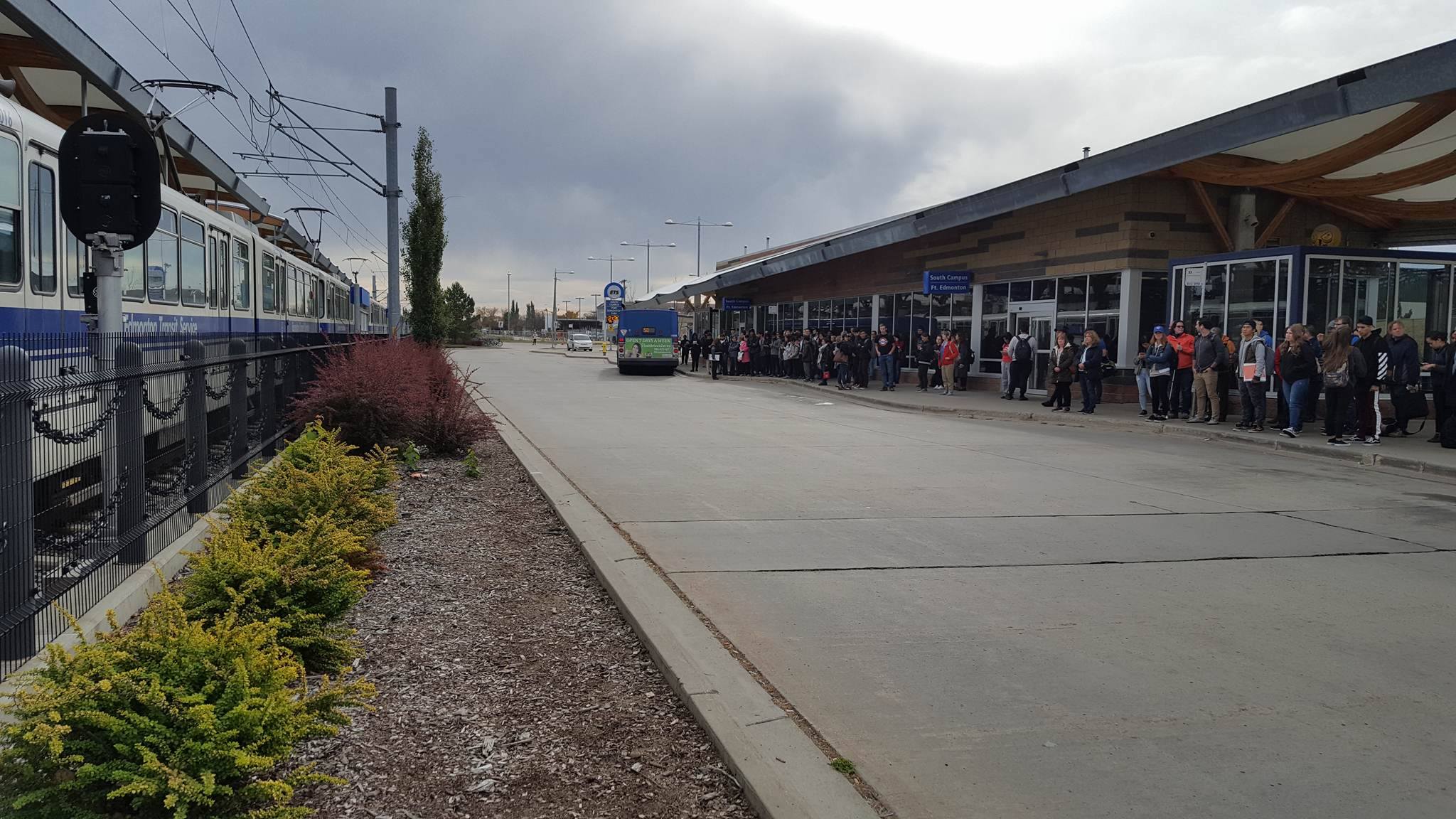 A young man was killed by a northbound train as he crossed the tracks earlier today near the intersection of 60th Ave. and 113 St.
The pedestrian was on a trail near South Campus which crossed the tracks with signs, signals, and a gate. City Manager Linda Cochrane said to the city's knowledge, the signals and gate were working at the time, but the police are investigating. Currently the fatality is believed to be a tragic accident.
"We couldn't be more deeply saddened by what has happened," Cochrane said at a press conference today. "It's a very difficult situation for everyone not least of which certainly the family. It's happened at the start of a long weekend when family and friends come together in the spirit of Thanksgiving."
Cochrane said transit staff worked with the first responders at the scene, and the roughly 100 passengers were taken off the train. Support services are available for the driver and witnesses.
"It's a very tragic situation that's also difficult for the driver, for the witnesses, and for our entire city," she said.
LRT service was stopped between South Campus and Century Park stations after the accident, with contingency bus service running between South Campus and Southgate stations.
The city will take any advice from police, Cochrane said, but currently the driver has horns to use to alert anyone in the tracks and has the ability to slow down. She added that drivers are trained for these incidents.
"It's a rare occurrence to have an incident with the LRT," she said. "I know there have been cases before where people have been hurt falling into the path of oncoming trains but it is relatively very rare."
While she couldn't confirm that the pedestrian was wearing headphones at the time, Cochrane urged Edmontonians to be cautious with distracted walking.
"If there were ear buds involved then all of us I think need to take council in the fact that anything that distracts us in any way shape or form we need to pay attention to and make sure that if we're around any machinery or traffic that we take good care and caution," she said.