Remembering joke SU candidate and beloved pet Banana the Hamster
Nathan Fung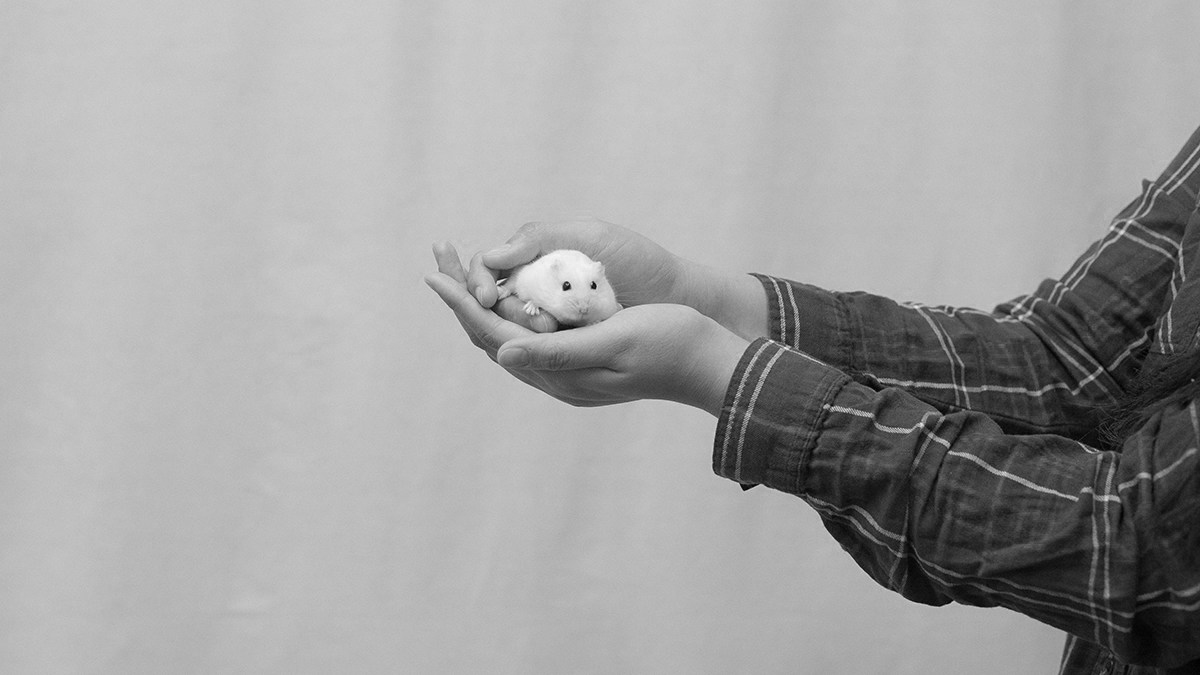 Banana the Hamster, who rose to fame and won the affections of students in the Students' Union executive elections back in March, has passed away at the age of two.
Many will know Banana from her brief time in student politics. She ran as a joke candidate in the vice-president (academic) race in March, winning 33 per cent of the vote. Her popularity, along with her fellow joke candidate Donut the Cat, is said to have potentially factored into this year's election turnout.
While students remember Banana from the election, her owner — fifth-year education student Joanne Pham — remembers her as the pet that helped her through her mental health struggles as she juggled her studies, job, and social life.
"It was pretty tough around the time I did get Banana because I had a lot of friendships that kind of fell through," Pham said. "So it was good having an animal that just happy to see you."
Pham's relationship with Banana began with a visit to the pet store with a friend. At their first meeting, she remembered how a staff member dropped Banana on the floor. At the time, Pham was dealing with depression and joked that Banana was suicidal like her, which mortified the staff member.
At the time, Pham was living at Tamarack House near East Campus Village and kept Banana even though students living in residence aren't allowed to have pets. When Residence Services found out about Banana after a year of housing her illegally, Pham managed to keep her by having her registered as her emotional support animal through Student Accessibility Services. Her psychologist at Counselling and Clinical Services wrote a note recommending Pham be allowed to keep Banana. While getting her registered helped Pham keep Banana, that wasn't the only reason she had it done.
"It was actually a therapeutic thing," Pham said. "And my psychologist was like, 'Yeah it's probably good that you have a pet just based on everything you're going through.'"
Banana was also well loved by Pham's friends and family. At first, Pham's parents thought getting a hamster was "kind of dumb" because she was a rodent. However, they eventually grew fond of Banana and would ask to see her when they'd talk with Pham over Skype.
At two years old, Pham said Banana lived to be quite old for a hamster. And while Pham has been dealing with her loss well, she said Banana will be missed.
"It's weird when you see something every day and suddenly it's not there anymore," she said.
Pham announced Banana's passing through a Facebook post on Banana's old campaign page on October 3. Since then she has heard from friends who have reached out to her, and from the fans Banana made during the election.
"Honestly I didn't expect that so many people would care," Pham said. "I didn't realize how many people actually knew of Banana."