Proposal could see all MLCS majors condensed into one
Adam Lachacz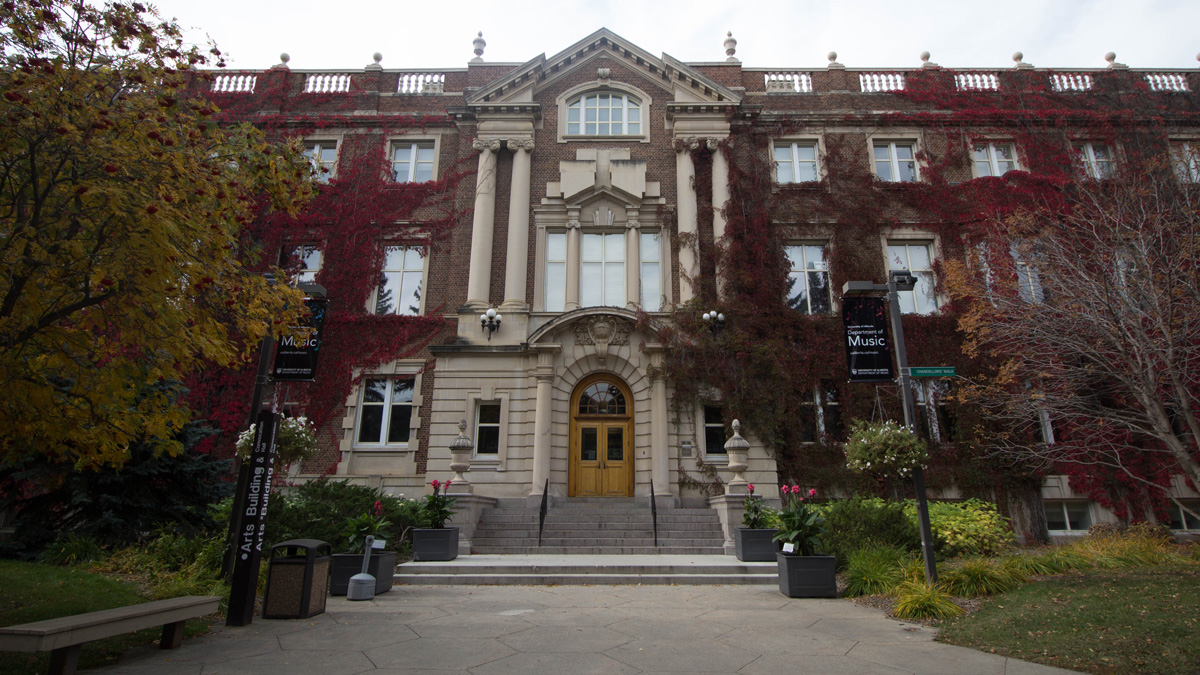 Starting Fall 2019, all of the majors in the Department of Modern Languages and Cultural Studies (MLCS) could be collapsed into one.
Instead of choosing a specific major, such as French or comparative literature, undergraduate students will choose from two pathways: language or cultural studies. These students would graduate with a Bachelor of Arts in MLCS.
The proposed language studies major focuses on the acquisition of one or more languages while the proposed cultural studies major focuses on cross-cultural comparative study, like Scandinavian studies or comparative literature. All previous majors and minors, such as Slavic studies or Spanish, would officially fall under an umbrella major of Modern Languages and Cultural Studies.
If approved, only students entering into the Department of MLCS after Fall 2019 would be affected. All students already in the department would be allowed to finish their declared major.
The proposal also says that the new degree would have a greater emphasis on experiential learning. Students would have to complete one or more of Study Abroad, Community Service Learning, or project opportunities. In addition, all MLCS students would need to complete a capstone project towards the end of their degree to apply their learning.
Carrie Smith-Prei, the department chair of MLCS and a German studies professor, believes the changes are necessary to respond to the changing student profile.
"Students are very interested in connecting out beyond the classroom," she said. "Each of these routes really has that same pedagogical focus as before and will allow students greater flexibility and transparency."
Smith-Prei believes collapsing the majors will allow MLCS the possibility to offer the same content as before but in a more collaborative, culturally-immersive, and research-based environment.
"The (current) course offerings will not change," she said. "There will just be some added features and some streamlining in terms of how the program will look."
The proposal is still pending final approval. It has gone through various committees and the Arts Faculty Council. It is now being discussed in subcommittees of General Faculties Council (GFC), the highest academic governing body at the University of Alberta.
Ben Angus, president of the Organization for Arts Students and Interdisciplinary Studies (OASIS), said the consultation process with students has been smooth.
"I would say that students thought the overall consultation process was effective," he said. "There was a bit, at times, potential confusion. The communications could have been improved but students received the answers they were looking for."
Angus added that students generally support the majors being consolidated.
"On one side, if you are doing a program that focuses on cultural and language studies you want to be as immersed in it as you can," he said. "I think the (Community Service Learning) or Study Abroad portion is very beneficial to that.  However, you can look at this as something extra you have to do to achieve your degree that others do not have (to do)."
"On a larger scale, it could affect all Arts students," he added. "If you are in a program with low enrollment it could show that there are other ways of dealing with this issue than just cutting the program."
The proposed changes have had Angus working with Students' Union to ensure that all students' concerns are addressed.
"The biggest thing that might be a stress (now) to MLCS students would be the accessibility for the travel aboard portion because you have those external costs," Angus said.  "The response to this is that OASIS and (the SU) are working towards seeing if scholarships will be set aside."
Smith-Prei said none of the changes are due to a budgetary need.
"No one is forcing us to change," she said. "We are not saying how can we save programs, but rather, how can we better structure our programs and majors to reflect our department."