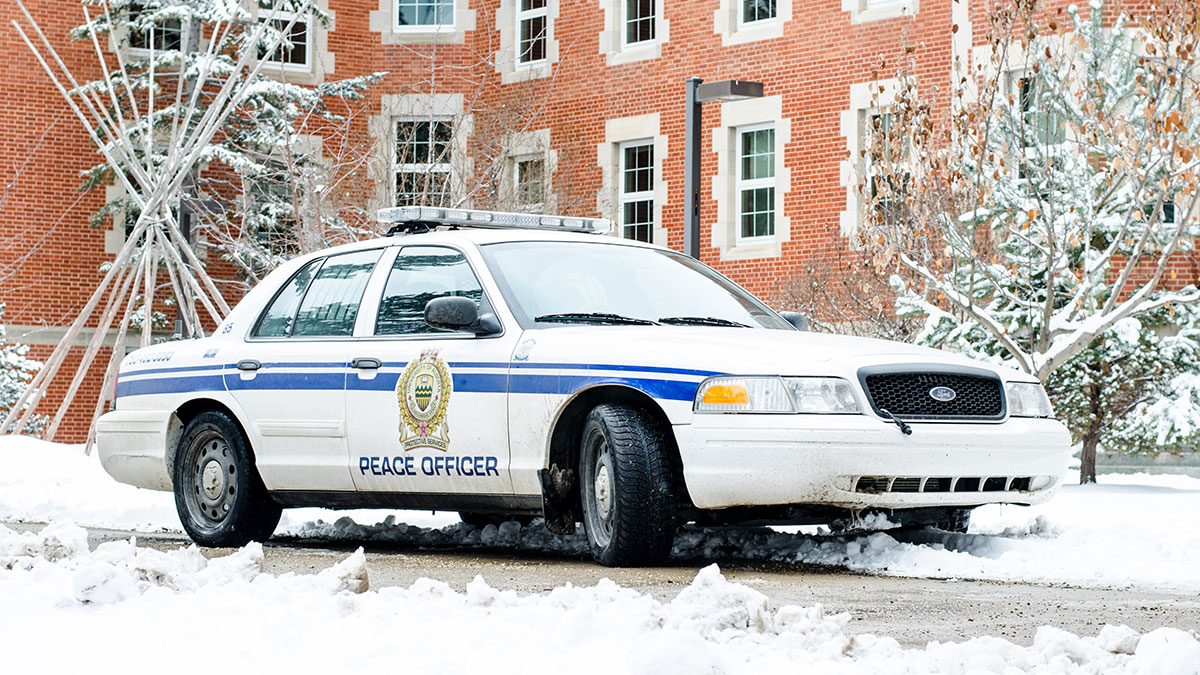 Students with concerns over security in the Fine Arts Building (FAB) will have a chance to have their voices heard by the university administration at an upcoming forum.
Citing issues surrounding the building, such as trespassing and locker theft, arts student representatives from General Faculties Council (GFC) are hosting the forum for students on November 29 at 5:00 p.m. in FAB 2-36. Also attending will be representatives from Risk Management Services and U of A Protective Services (UAPS), who will be there to hear the concerns students have about the building.
According to Elise Noyes, president of the Music Students' Association, there have been three incidents within the drama department and around five incidents involving music students this year. This includes an incident in June where 15 lockers were broken into, and another situation involving a woman being cornered in a washroom by a man. Recently, the university put out a notice about intruders in the FAB and Rutherford Library washrooms, urging students to report to UAPS if they see anything suspicious.
Kyle Monda, a student representative on GFC and one of the organizers of the forum, said these incidents have made students nervous about storing things in lockers, and have made it difficult for students using the facilities for school work late at night.
Monda mentioned other issues such as the "unreliable" access control systems that lock the doors to people without a OneCard, and has heard stories from students who said it locked them out of the building even though they are supposed to have access.
"To get into the studio space I mainly work in, I have to swipe my card continuously for around 10 or 15 seconds for it to work," he said.
Dispute over the number of incidents in FAB
At a GFC meeting on October 30, Monda raised these concerns to see if anyone in the university administration was aware of the issue. In response to his email asking how many break-ins, thefts, and assaults have occurred in FAB in 2017, Vice-President (Finance & Administration) Gitta Kulczycki responded that there have been three thefts in the building this year, but no break-ins or assaults.
However, at the meeting both Monda and the Dean of Arts Lesley Cormack said those numbers are incorrect, citing incidents such as the locker break-ins in June.
"That means there's some problem with this documentation because we've definitely had a forced entry of a locker," Cormak said.
In response to Cormak's comments, Phillip Stack, Associate Vice-President of Risk Management Services, said he would re-examine the numbers, but added that instances of theft, violence, or property damage are lower this year than in past years. He also said trespassing by people not affiliated with the university has increased over the past year.
"I do want to stress that our campuses are safe campuses," he said.