U of A to host climate change conference with German Foreign Ministry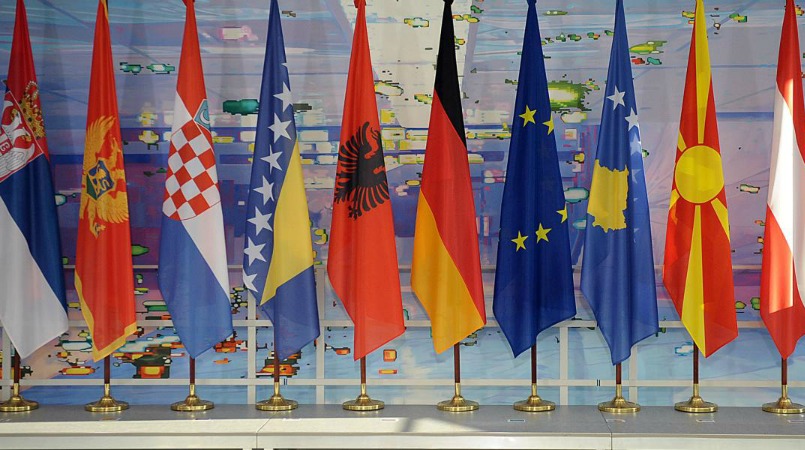 The University of Alberta's Designing Resilience Conference will bring together climate change researchers and policymakers from both Canada and Germany to discuss climate change policies.
The conference will take place on November 16 and 17, and is being hosted by the U of A's European Union Centre of Excellence. Registration is free through the Eventbrite website for anyone interested in how political and economic changes affect climate change policies
"It really isn't a straightforward path," said Lori Thorlakson, the director of the U of A's European Union Centre of Excellence and  lead organizer of the conference. "Unexpected election results can shift political interests, economic events may move markets in directions we don't expect, all of these things affect climate change policies."
The conference will feature a keynote speech by renowned energy and climate researcher Felix Christian Mathes from the Öko institute in Berlin. Subsequent panel discussions will be led by policy experts, scientists, and community representatives from across Canada and Germany to explore common challenges surrounding the transition towards renewable energy.  
Thorlakson said that like Canada, Germany shares similar economic and political challenges hindering the transition to renewable energy. Like Canada's provinces, different regions within Germany have different starting points when it comes to existing energy infrastructures. Alberta is a prime example.
"Living in Alberta, we're an oil-producing province and it's a very dominant feature of our economy. This makes it a really interesting political puzzle," Thorlakson said. "Alberta's path towards energy transition will be very different than that of other provinces."
Attendees of the conference can expect to learn about political and economic hurdles in the path of climate change solutions, as well as the impact of policies on local municipalities.
"One of the unique things about this conference is that we'll be (looking at) the effects of climate change policies at the level of communities," Thorlakson said. "Communities dependent on oil and gas can be very vulnerable to policy changes, so we'll be discussing what sort of strategies they can pursue to remain resilient."
In Thorlakson's mind, there's no better place than the U of A to host the international conference. The U of A has a strong partnership with Germany, particularly on energy issues. In 2009 the university developed the Helmholtz-Alberta initiative which organizes collaborations between U of A and German researchers studying energy technologies. During the 2016 Paris Climate Accord, both countries made broad commitments to prevent rises in global temperatures, but are still working to develop the steps needed to reach those goals.
"If we look around and reflect on what has happened in the world within the past year, it's been marked by a lot of unexpected events," Thorlakson said. "To deal with the unforeseeable, we must address it in a broad-based way. The fact that the conference is so cross-disciplinary is great, because the hallmark of a resilient response is one that is cross-disciplinary."
Apart from policymakers and researchers, Thorlakson also hopes to see students at the conference. To her, students are important stakeholders in the fight against climate change.
"We highly encourage students to attend because they are the generation that will carry these policies forward," Thorlakson said. "They're also the ones who will be the most heavily affected by the success or failure of these policies, so it's important that they be aware of them."