Artistic director boasts of performing arts 'buffet' at 2018 Chinook Series
Jonah Dunch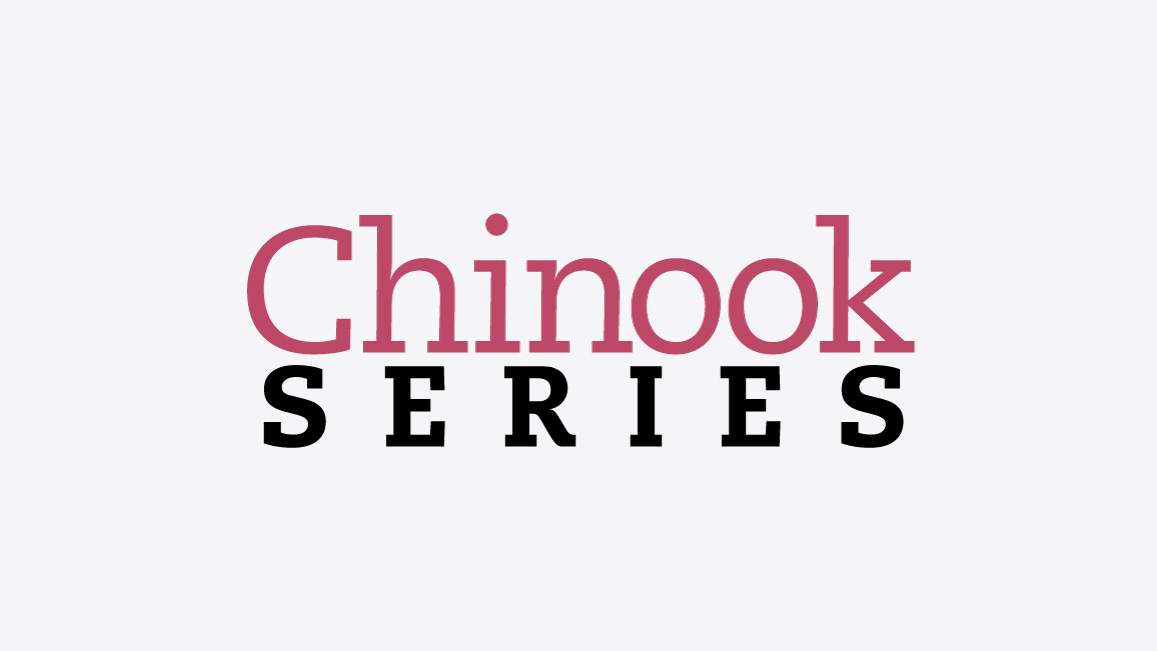 University of Alberta students looking for a refuge from midterms can venture east of campus to the ATB Financial Arts Barn for a smorgasbord of movement, theatre, and music at the Chinook Series, Edmonton's largest curated festival of the performing arts, until February 18.
Now in its third year, the Chinook Series began as an amalgamation of winter festivals and touring shows produced by Workshop West Playwrights' Theatre, Azimuth Theatre, and Fringe Theatre Adventures. The combined festival was an originally an umbrella for Workshop West's Canoe Festival of new Canadian theatre, Azimuth's Expanse Festival of movement-based theatre and dance, and Fringe's off-season series of touring acts. Workshop West's Artistic Director and Governor General's Award-winning playwright Vern Thiessen says Chinook started as a way to consolidate Edmonton's winter performing arts offerings under one roof with staggered run times, so audiences could treat themselves to multiple shows in one trip to the Arts Barn rather than choose between competing events.
"We were all doing (our separate festivals) around the same time and cobbling audiences (together) on our own," Thiessen says. "And we were like, 'This is stupid. Why don't we just take these festivals and stack them up on top of each other like a layer cake?'"
In its second year, Chinook expanded its programming to include Black Arts Matter (BAM), which showcases professional black artists, and Sound Off, Canada's only deaf theatre festival. This year's festival also includes Fiesta y Resistencia, a Latin American performance series. While theatre festivals normally have only one curator, Chinook has five. Thiessen sees Chinook as a way to bring disparate artistic traditions together and expand the scope and reach of Edmonton's performing arts ecology.
"We all have our distinct identities in the festival, so it's like a microcosm of Canada — this village of small huts, in a way, coming together," he says. "It's the difference between going to a Safeway and just getting all the name brand stuff, and going to the farmers' market and getting all of these different menus. There's nothing like it in Canada."
According to Thiessen, the creation of BAM and Sound Off was largely serendipitous. Sound Off came about after Thiessen hosted a panel at Canoe featuring Chris Dodd, a recent graduate of the U of A's BFA Acting program and a deaf theatre artist. After graduating, Dodd experienced a glut of acting opportunities due to his aural ability and wanted to create a space for himself and other deaf artists to showcase their work to a wider audience of both hearing and non-hearing theatre-goers. Thanks to Dodd's initiative and Workshop West's funding, around 90% of performance events across the Chinook family of festivals now feature American Sign Language (ASL) translators. Moreover, some Sound Off events feature collaborations between both hearing and non-hearing performers, such as a night of improv with deaf performers and cast members from Rapid Fire Theatre, Edmonton's leading improv troupe, onstage together — where both spoken English and ASL will be off-limits.
"We're all about not silo-ing these different communities but actually bringing them together and having them interact," Thiessen says. "We want to create a sense of, basically, a party between all these different organizations."
Nasra Adem, a former Workshop West Artistic Associate and noted spoken-word poet, curates BAM, which serves to highlight the rich and innovative work produced by black artists in Edmonton and beyond. Last year, Workshop West supported sixty black artists through BAM, and the festival continues to grow.
"While I would never speak for the black community, what I see is that BAM gives (black artists) an opportunity to speak not only to their own community but to other communities, and provides a gathering place for professional black artists of all stripes in this city," Thiessen says. "That's what all festivals should be like — it's a chance to showcase, to meet people, to exchange ideas, and come away feeling refreshed and engaged."
A 1992 graduate of the U of A's now deceased MFA Playwriting program, Thiessen has strong roots in Edmonton's burgeoning theatre culture. He built his name as a playwright in the city before moving to New York for seven years and mounting five Off-Broadway runs. While in New York, Thiessen taught playwriting to low-income students in the Bronx and Harlem in high-risk areas, which has informed his passion for educating young playwrights. Now back in Edmonton at the helm of Workshop West, Thiessen says he thinks established theatre companies have a responsibility to reflect the changing demographics and cultures of their community.
"When I returned (to Edmonton), my jaw dropped," Thiessen says. "It was amazing how diverse the city had become in only that short period of time that I had been gone … This city was different from the city I'd left."
In this spirit of openness and community across cultures, generations, and disciplines, this year's Chinook has introduced Tatewaw, a program which trains artists in Indigenous theories and practices of leadership. According to Thiessen, 'tatewaw' means 'welcome, there is room' in Cree. Indigenous actor Hunter Cardinal and his father, Indigenous community organizer Lewis Cardinal, run the program. Thiessen says the inclusion of Tatewaw in artists' training in the festival is a way to embrace the history of the Edmonton area as a welcoming place for people from all over North America.
"No matter what kind of artistic leader you are in the city, you have to look around (and ask,) 'Who does not feel welcome into my space?' and work to make them feel welcome," Thiessen says. "We want to reflect not only what's happening in the city now, but also the treaty we made with the Aboriginal people of this country, and what this land really represents to them."
Thiessen noted that all performances at Chinook have listed prices but that at least 25 per cent of tickets for each show are pay-what-you-can, meaning starving students can access them despite financial hang-ups. Since there are regular performances in the Arts Barn lobby, he says students unfamiliar with the performing arts can get a taste of the festival's offerings before sampling the full theatrical buffet.
"We're trying to make it really open, available, accessible, and easy to get into on all angles," Thiessen says. "It's a party every night … we offer almost anything for anybody."
With the event's size and success growing with each successive iteration, Thiessen expects the Chinook Series will continue to grow and evolve for years to come.
"I'm always interested in (looking at different communities and saying), 'Oh! I'd like to see more of those artists. How can we bring them to the table?'" Thiessen says. "Workshop West has a commitment to being a builder of community, and that's what this event really is."