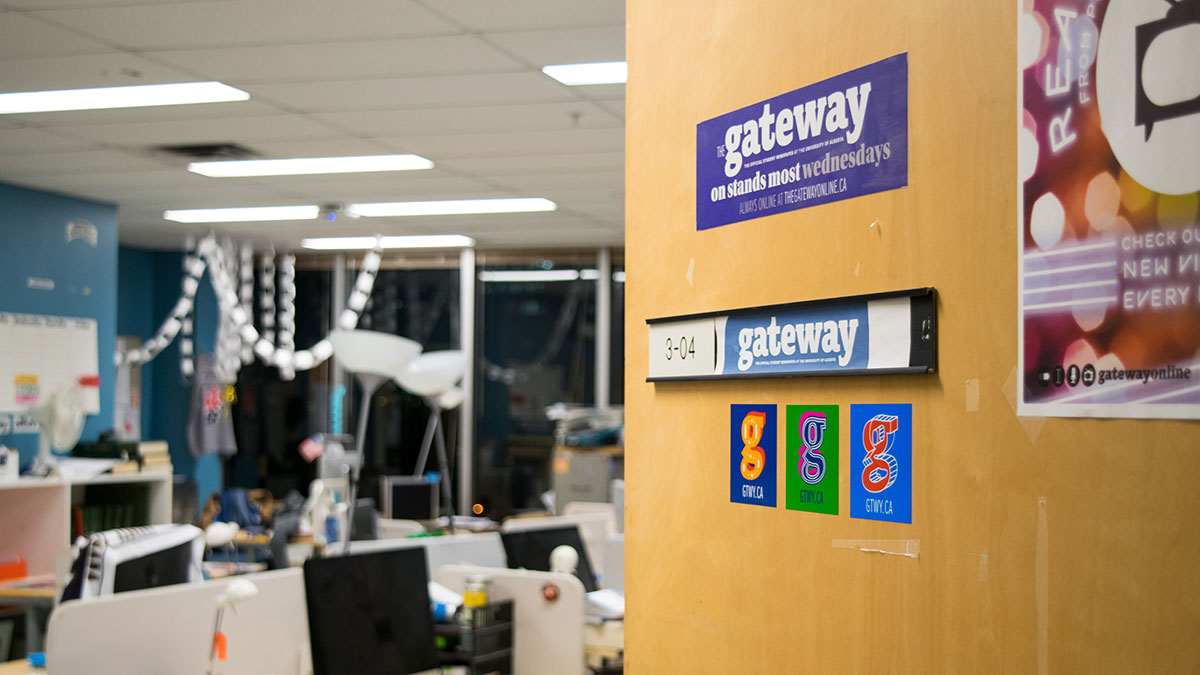 Online Editor
Reports to: Editor-in-Chief
Closing Date: March 12 at 4:00 p.m.
Terms of Contract: Full-time position from May 1, 2018 to April 30, 2019
Salary: $12,500 (monthly distribution to be determined)
Job Summary:
The Online Editor shall be responsible for managing the quality and quantity of The Gateway's online content. The Online Editor shall provide support to the Editor-in-Chief in respect to editorial workflow and administration for online content, and shall be an educational resource for line editors and volunteers. The Online Editor must operate in accordance with the Gateway Student Journalism Society bylaws at all times. 
Duties and Responsibilities:
Coordinate and ensure the completion of web-specific content, including articles, blogs, videos, and podcasts. The Online Editor does not necessarily have to write or produce this content, but will be responsible for soliciting contributing editors and/or volunteers to produce it.
Edit and/or approve all online-exclusive content before posting, including articles, blogs, videos, and podcasts. Coordinate with the Managing Editor and Editor-in-Chief an effective method of online publication and editing.
Encourage the involvement of Contributing Editors and volunteers in web content by holding content meetings and training Contributing Editors and volunteers in data journalism techniques, blogging and other web journalism.
Upload, in consultation with the Art Director and Managing Editor, all text and graphic content from the magazine version to the Gateway's website as soon as possible after all editorial content has been finalized.
Ensure, in conjunction with the Editor-in-Chief, that the tasks of any absent editor are completed.
In the case of an unanticipated temporary absence of the Editor-in-Chief, ensure that the duties of the EIC are completed in conjunction with the Managing Editor.
Meet with the Editor-in-Chief weekly to discuss any relevant online activities. Meet with Editor-in-Chief and Webmaster regularly to discuss website upgrades and maintenance.
Monitor, in conjunction with the Editor-in-Chief, web comments for libellous and/or inappropriate content.
Produce for the GSJS Board of Directors, 72 hours prior to each meeting, a report on website traffic and other online initiatives, which shall be presented at each meeting of the Board of Directors.
Hand out new issues of The Gateway on campus once per month at the discretion of the Editor-in-Chief.
Perform other job-related duties as required by the Editor-in-Chief.
 Qualifications:
Must be registered in the equivalent of at least one (1) course for credit at the University of Alberta during the Fall and Winter term of their term in this position.
Must be available to work various hours.
Must have excellent computer skills and an interest in social media and the web.
Must be able to deal effectively with Gateway and university staff, students, and the general public.
Training in data journalism, programming, video and audio editing software including Final Cut Pro, an asset but not required.
Please submit a cover letter, resume and portfolio to current Editor-in-Chief Jamie Sarkonak at eic@gateway.ualberta.ca.