Campus Life
News
The outdoors club is now offering events for queer students and allies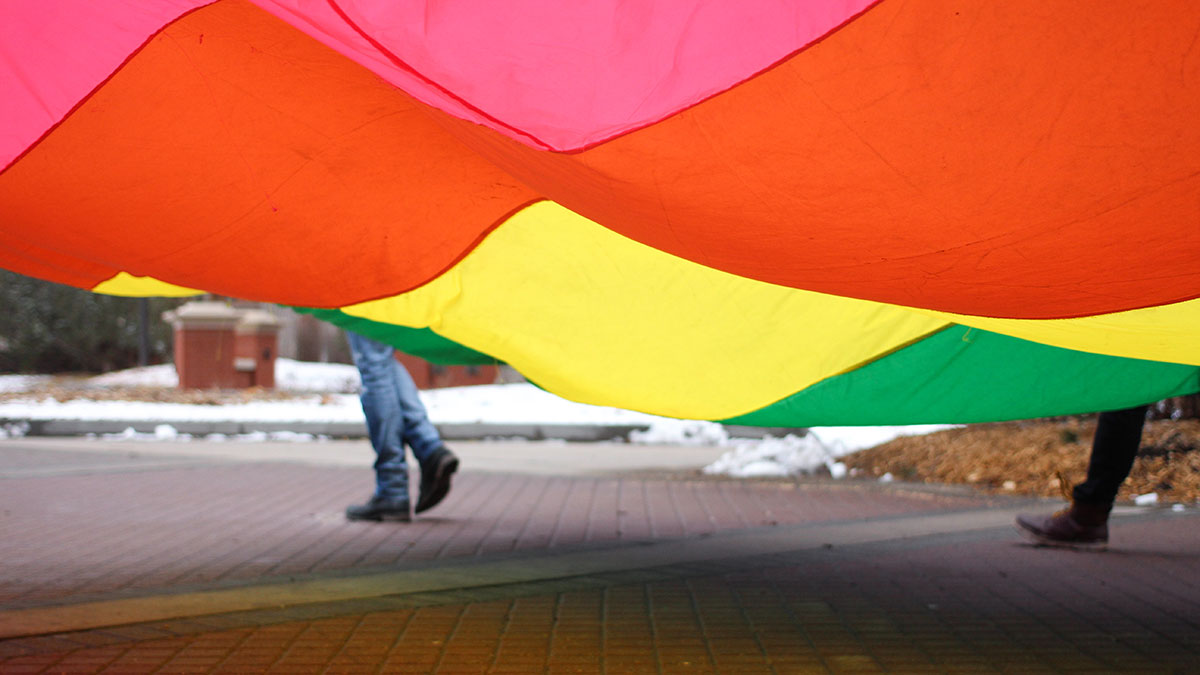 In the freezing weather of Saturday, January 27, 17 University of Alberta students bundled up and spent the day outside snowshoeing and drinking hot chocolate at Elk Island Park. Though it was chilly, the students didn't mind because many felt as if they had finally found a space that was uniquely their own.
The event, called "Queers in the Bush," was created by U of A Outdoors Club executive and third-year environmental studies student, Carter Gorzitza. He said he was inspired to plan this event after attending the "Think Outside" conference in Vancouver, which is an initiative designed to create more inclusive outdoor spaces. Gorzitza said he has received lots of positive feedback from students about the snowshoeing event.
"It was really nice to be in this space with other queer people," he said. "It's not the normal queer experience that you get when you go to other queer events which are often at gay bars."
The aim of Queers in the Bush is to challenge the ways that people typically think about the queer community. Often, when people hear the term "Queer" they don't picture a group of people camping in the forest, Gorzitza said. However, the Outdoors Club is trying to change this discourse in order to make outdoor spaces more inclusive for all types of people that may be interested in participating.
"Media representations of the outdoors is usually just white men," he said. "There is starting to be more female representation but they are still not in the place where (representing different kinds of bodies) is viewed as something that is normal."
Gorzitza has already started planning the next event: a hiking and hostel trip in Banff or Jasper for queer students and their allies that will be happening in mid-March.
Having outdoor events for queer students is important because the outdoors provide a getaway for someone who might feel as if they are an outsider in the town or city that they live in, Gorzitza said. He added that the outdoors can be nice for people from marginalized groups because it provides them with a space that is entirely their own in which they can meditate and reflect on their life without fear of being ridiculed.
"As a queer person (growing up)… I found outdoors to kind of be like an escape," he said. "It wasn't necessarily what I had been taught by the media… who always told me that the nice people in the city would be my escape but it was more the time that I got to spend with close friends or on my own outdoors that I think was able to accept my queer identity and think about it a lot more."