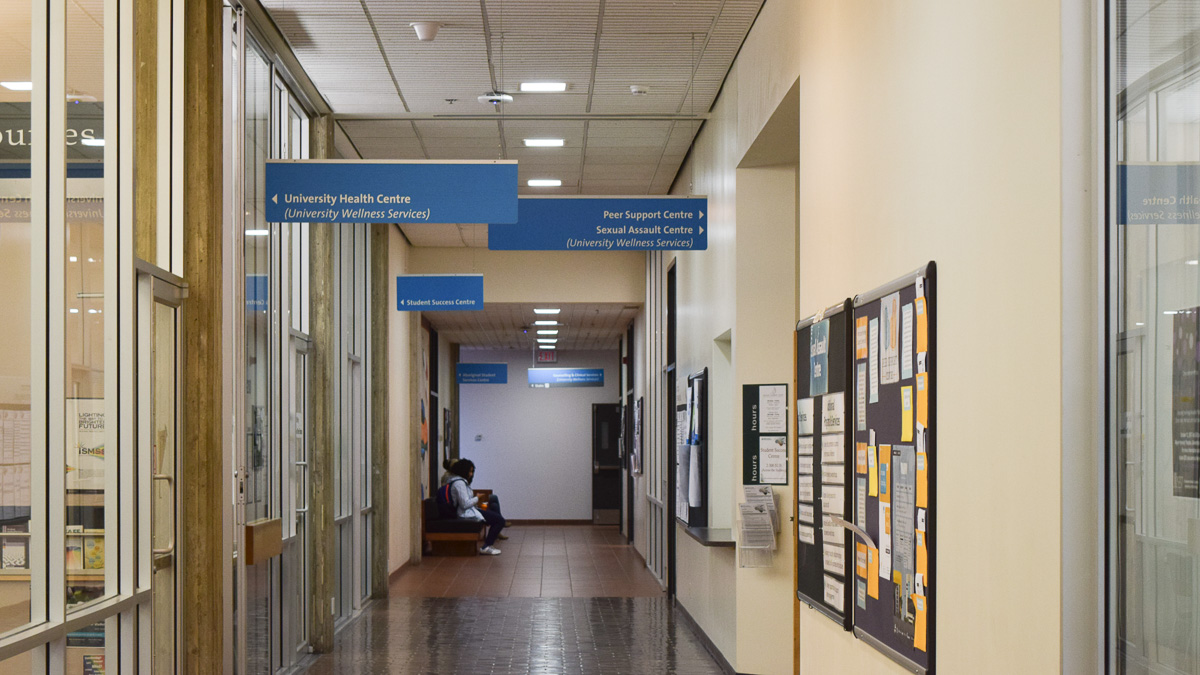 As the recipient of a $5 million gift, the Department of Psychiatry at the University of Alberta looks to become a national leader in youth mental health research.  
Scott Phillips, a vice-chair of the psychiatry department, said the donation from the Edmonton-based, non-profit organization CASA Children, Adolescent, and Family Mental Health is perhaps the largest made to the faculty in a decade. Accompanying the funding is the opportunity to conduct research to adapt scientific knowledge into clinical and community settings in collaboration with CASA, which will be overseen by a new research chair — the first named chair in the department — who will be located at CASA Centre, allowing researchers to carry out projects with the population  clinical teams work with.
"When it comes to child and adolescent (mental health), there hasn't been a lot of research done out of the Edmonton zone – really, out of Alberta," Phillips said. "We really want to focus on it more."
He added that child and adolescent mental health is a different matter from adult mental health, and thus requires a different clinical approach.
"Most mental health disorders begin in childhood, whether or not people realize it. If you can start managing the situation earlier, the better it is for the individuals," Phillips said. "Now it's just a matter of understanding what some of that is."
The department is also currently in the final stages of negotiation with the Academic Medical and Health Services Program, which will provide the necessary funding for the CASA chair as well as new associate researchers with a focus on child and adolescent mental health. Funding from CASA is to be allocated entirely to project operations, which may include the expenses for relatively inexpensive equipment, as well as paying for graduate students and other research staff. Lab facilities will be provided by CASA, and if necessary, the university, in addition to the more expensive existing equipment at the university.
"What our goal is as a department is to find leaders in areas that we feel that the system desperately needs, whether it be clinical or research-wise," Phillips said.
It's the department's goal to find a clinician/scientist of international renown to fill the position of the CASA chair and to start initiating projects next year. The department hopes the partnership with CASA, in addition to the mixture of clinical and research backgrounds of new researchers in the department, will allow for effective translation of research results into practice.
"We really would love to give (the Centre for Addiction and Mental Health) in Ontario a run for its money and make this (department) the equivalent of a Harvard or Cornell of the north for child and adolescent mental health," Phillips said.
The partnership with CASA is part of a larger initiative by Dr. Xinmin Li, Chair of the Department of Psychiatry, to expand the department's engagement with the greater Edmonton community to better serve those affected by mental illness.  
"We kind of just focused on what we had to do and that was it," Phillips said. "Over the last two years, one of the big focuses was, 'how can we be a part of the community?'"
Phillips emphasized collaboration as an important component of innovation and effecting positive change.
"You don't want just UAlberta to do this, or UBC," Phillips said. "You want a group to be able to come together and work together on these things and come up with different ideas."
CASA's gift of $5 million provides the opportunity to further understand mental health in children and adolescents, but it also signifies a step forward for the Department of Psychiatry itself in how the department approaches bringing about change for those affected by mental illness, Phillips said.
"It's those types of things, looking at the broader (perspective) – not just 'let's do what we've always done,'" he said. "That's what this department, and I'm sure the university and most organizations, have been guilty of, 'let's do what we've always done.' we're trying to shake it up."