Matthias Ruth Wants to Reshape the Higher-Education Landscape as New VP of Research
Calvin Chan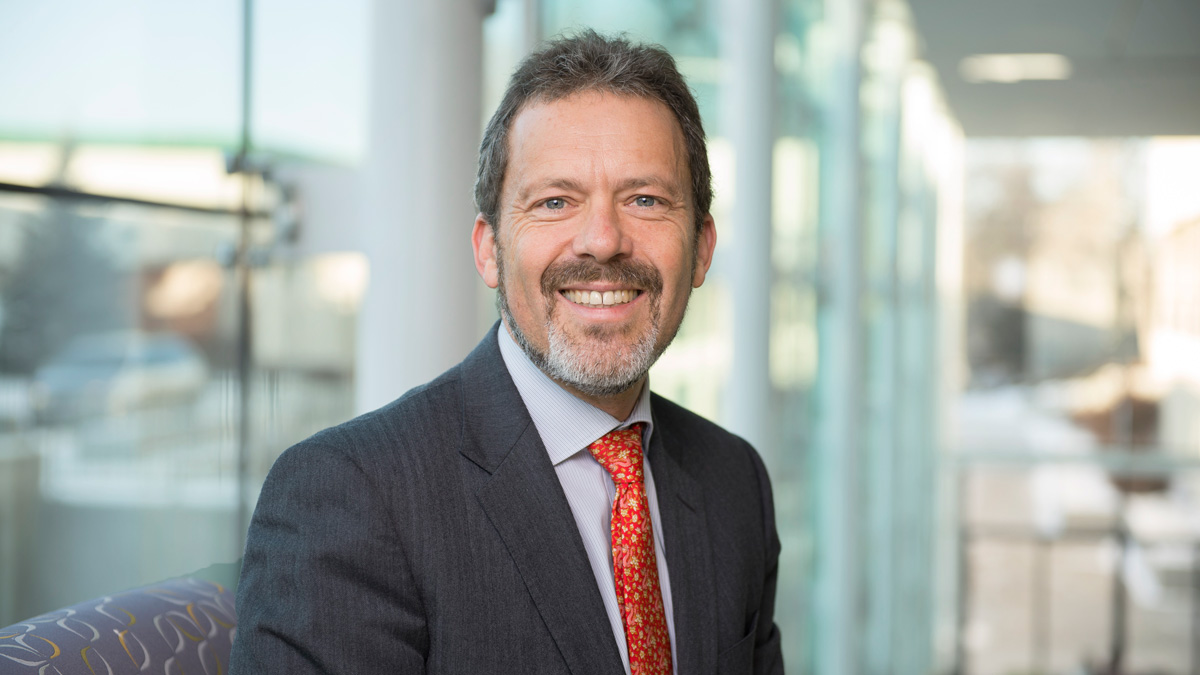 Starting May 1, Matthias Ruth, a social scientist, geographer, economist, and engineering professor will be "reshaping" the way research is done on campus as the new vice-president of research.
Ruth will be leaving his position as professor and director of the School of Public Policy and Urban Affairs at Northeastern University to work at the University of Alberta. In moving to the U of A, he hopes to use his love of interdisciplinary research and policy-making to diversify the university's research programs.
"There are whole new breakthroughs that are possible if one branches out from individual disciplines," he said.
When Ruth completed his master's degree in mathematical economics in the 1980s, he knew he wanted something different. As an economist, he was trained to view problems through a financial lens, finding solutions through monetization, financial incentives, and market creation.
But focusing exclusively on the mathematics of production and consumption meant its industrial waste products were often forgotten. As an environmentalist at heart, Ruth knew the solution required more than what economics could provide.
"The issues we face as a society are so complex, that just having a small set of tools available to answer important questions is not sufficient," he said. "I was interested then on how to combine insights from economics with insights from engineering, physics, biology and ecology."
In search of a more "holistic" approach to research, Ruth decided to leave the field of economics and instead completed a PhD in geography, one of the few fields at the time working at the interphase of the physical and social sciences.
He views academic disciplines as a set of tools: the broader the tool chest, the more you can accomplish. Ruth explained that most universities' approach to research, with each discipline pursuing its own fundamental questions, limits the types of solutions they can find.
As the new vice-president (research), one of Ruth's priorities will be to redevelop the existing incentive structures for investigators. He hopes to encourage more collaborations between departments, with industry, and with government. By listening to the needs of others, he said researchers can find novel applications for existing work and create new research projects to address social problems.
Ruth believes much of the infrastructure and expertise to make these changes is already in place at the U of A, the only thing missing is to foster that collaborative spirit.
"That's the first thing that sort of struck me (about the U of A)," Ruth said. "It's diverse in its buildings, in its people, and in its intellectual makeup. There's nothing homogeneous about it, which boasts well if you want to do new things. You need to have many different voices at the table with different perspectives."
Taking advantage of the existing financial pressures being imposed on the university, Ruth wants to push towards a more sustainable research model. One where disciplines work together to create research that engages not only fellow academics but produce knowledge that impacts society at large.
"Being at a place where internally, all the ingredients are there, and externally, there's pressure to change, that's a wonderful opportunity to help reshape the higher-education landscape," Ruth said. "I think (the U of A) can have a leadership role in how that's being done."