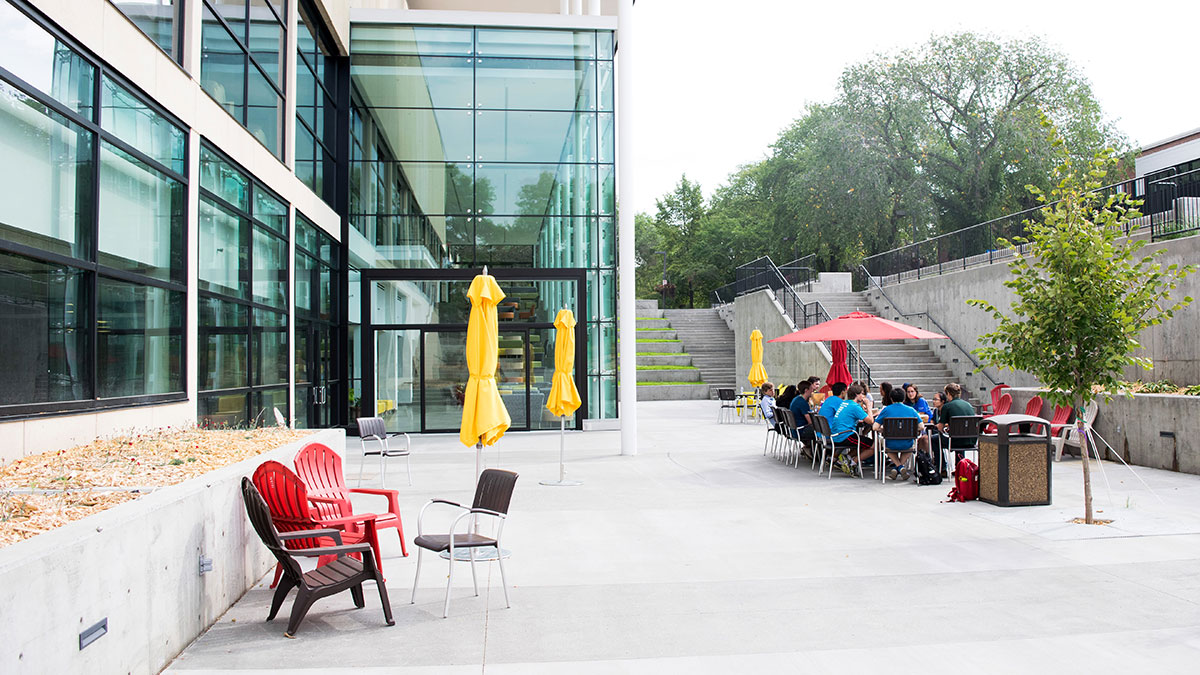 Following the failure of the Student Events Initiative, the Students' Union is putting its own funds towards renovating parts of the Students' Union Building.
The Students' Union is in the process of drafting its budget for the 2018-19 year, in which it plans to allocate funds to create more meeting spaces, build a commercial kitchen in the lower level of SUB, and expanding its conferencing and events department. Some of these projects were components of the Student Events Initiative referendum which failed last month with 49 per cent of students voting against the campaign.
The projects were included in the budget principles, which were discussed at Students' Council on March 27. The principles serve as an outline of the Students' Union's fiscal priorities for the next year, and a more detailed budget will be constructed based on those principles.
Students' Union vice-president (operations & finance) Robyn Paches said the SU is expecting to spend a deficit over the next two years as a result of the new projects. He said there is a long-term plan to resolve the deficit. 
"Organizations sometimes need to be able to invest in themselves in order to grow themselves more," Paches said.
The unsuccessful Student Events Initiative would have funded several renovations in SUB, including the kitchen and meeting spaces on the lower floor, and to the Myer Horowitz Theatre. It would have also set up a granting system for student groups, all of which would have cost students $16.50 per semester. However, the initiative was defeated in the referendum in March, with 3,265 students voting yes and 3,615 voting no.
Because students had voted no in the referendum, several members of Students' Council were concerned that incorporating those points in the SU's budget principles means defying the will of the student population.
"The referendum covered a lot of the topics that are being added to the budget and I'm wondering even though the referendum failed and students voted not to move forward at this point, is it kind of an affront to that will of that vote," said medicine and dentistry councillor Brandon Christensen.
Other members of Students' Council defended the new additions to the SU's budget principles.
"I think what's being put before us in the budget principles are based on our strategic plans as an organization," said vice-president (academic) Shane Scott. "I think what's most important is that these principles align with whats best with the organization moving forward… I do think it holds different weight than what SEI would've been if it had passed."
The SU's budget principles passed with 22 votes in favour and 2 opposed. Students' Council will meet again this week on April 10 to go over a finalized version of the budget.