"The Sixties Scoop was an assault on Indigenous identity," Alberta government issues apology
Adam Lachacz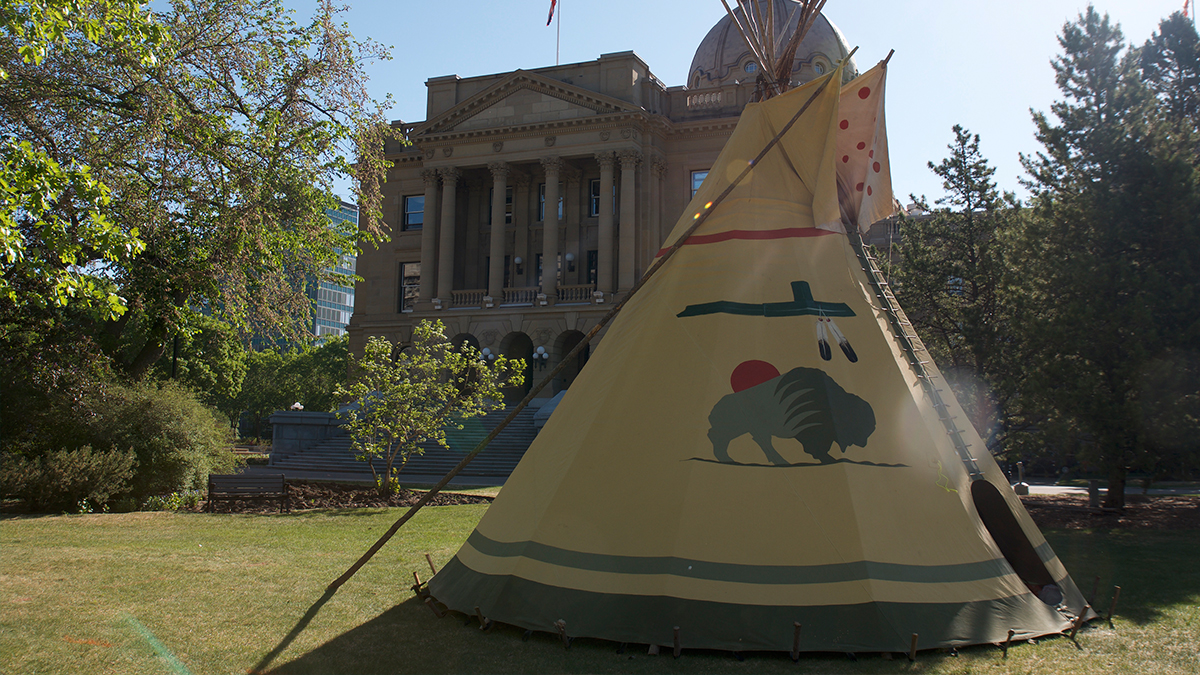 On Monday the Alberta government formally apologized for the actions during the Sixties Scoop and recognized its lasting effect on Indigenous communities.
The Sixties Scoop was a period from 1955 to 1985 where federal and provincial governments removed about 20,000 Indigenous children from their birth homes and placed them in the child welfare system. Some children were taken as early as a few months old and placed in foster homes in different provinces. This policy reached a peak in the 1960's leading to the term Sixties Scoop.
Alberta is the second province to formally apologize for their role in tearing Indigenous families apart in the Sixties Scoop. Manitoba apologized in 2015.
Premier Rachel Notley issued the apology on May 28 after a smudging ceremony in the legislature. Notley said "we are sorry" in several different Indigenous languages including Cree, Dakota, and Blackfoot. Survivors of the scoop and their families looked on from the gallery and in the overflow rooms.
Notley addressed the apology to survivors, their ancestors, children, and communities. She acknowledged the intergenerational effects of being isolated from one's family, language, and culture.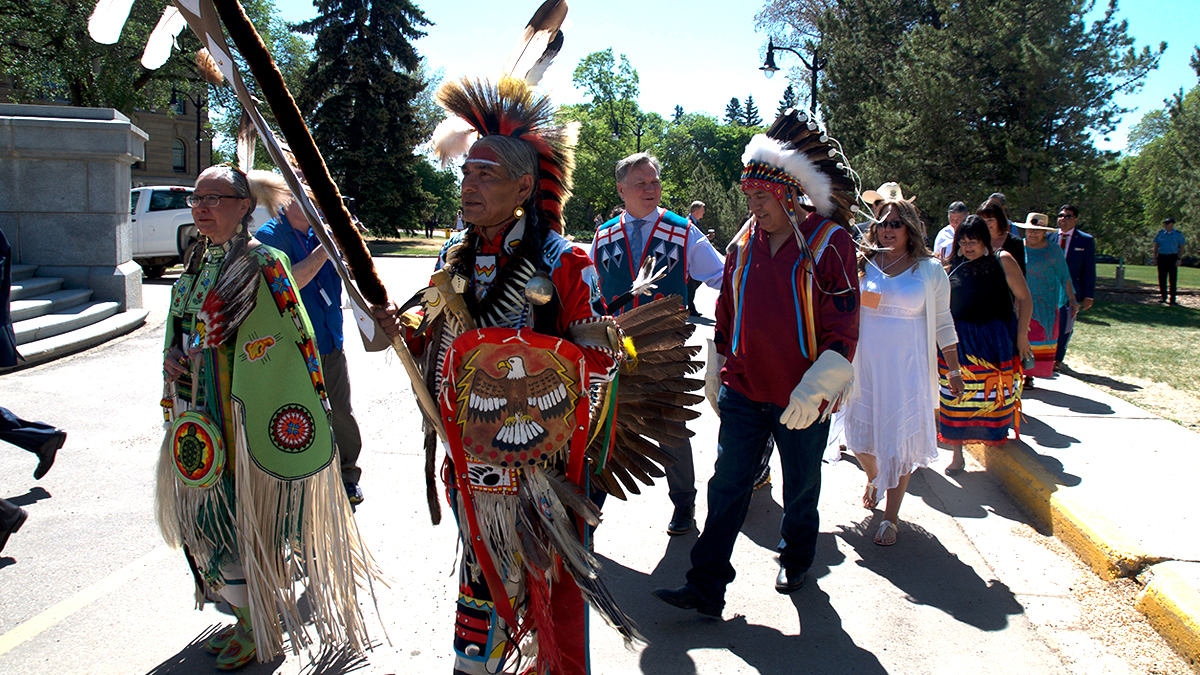 "The Sixties Scoop was an assault on Indigenous identity," Notley said. "The impacts are still felt today."
The Sixties Scoop Indigenous Society of Alberta (SSIA) was formed to help survivors, reconnect lost families, and teach Albertans about the history of the Sixties Scoop. SSIA also spearheaded the need for a government apology.
Adam North Peigan, SSIA president and Sixties Scoop survivor, accepted the premier's apology and said it marks a historic chapter in Alberta's history.
Peigan also said the apology would be accepted with the understanding that work towards reconciliation would continue.
"There is so much more work to do," he said. "Your words today [Premier Notley] are a step forward as we continue to develop a partnership with your government in doing whatever is necessary to continue the healing process."
The apology was created after six "engagement sessions" were held across Alberta. Minister of Indigenous Relations Richard Feehan and Minister of Child Services Danielle Larivee attended all the sessions to hear the stories of survivors.
Sixties Scoop survivor Sharon Gladue-Paskimin attended one of these sessions and said it was part of her healing experience. She was taken from her family home at the age of two to be raised in a half-German and half-Scottish household.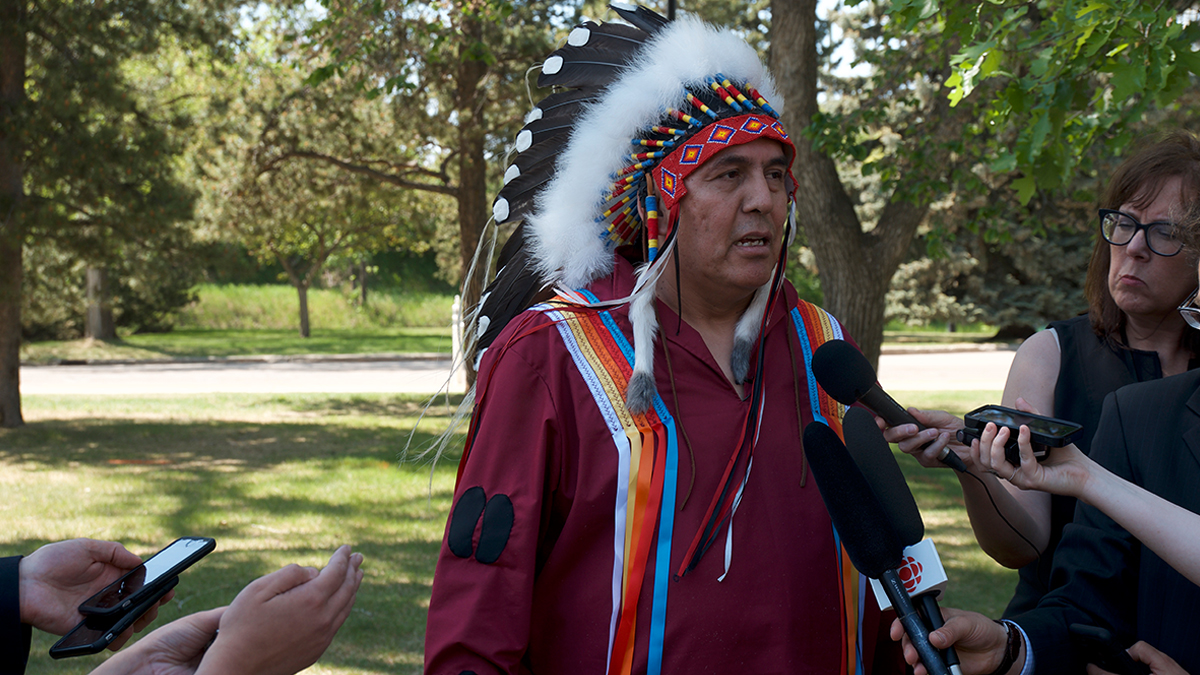 "Caseworkers came into my home and saw that I had no running water and power," she said. "We were happy though… The caseworkers saw deplority. Yet, they adopted me out to a house that had no plumbing."
Years later, Gladue-Paskimin would be reunited with her family when she was 17. But today, she said she greatly appreciated the "heartfelt" apology issued by the premier.
Suzanne Wilkinson, another Sixties Scoop survivor, said the apology was "beautiful." She hopes the apology signals the beginning of more conversations with the province regarding reconciliation.
"All Sixties Scoop survivors are broken," Wilkinson said. "We start out that way because of our circumstance."
However, Wilkinson said one aspect of the apology left more to be desired.
"I would have liked to see the apology to have addressed more acknowledgment to the parents who had their children apprehended," Wilkinson said. "I was a little bit disappointed in that."
Minister of Indigenous Relations Richard Feehan said the government is committed to supporting Sixties Scoop survivors. He said the apology marks the start of a renewed relationship.
"Our relationship continues," Feehan said. "We begin to move forward… with the Indigenous survivors in this province to ensure that things truly change for them over time."