Album Review: Arctic Monkeys' 'Tranquility Base Hotel & Casino'
Sol Herrera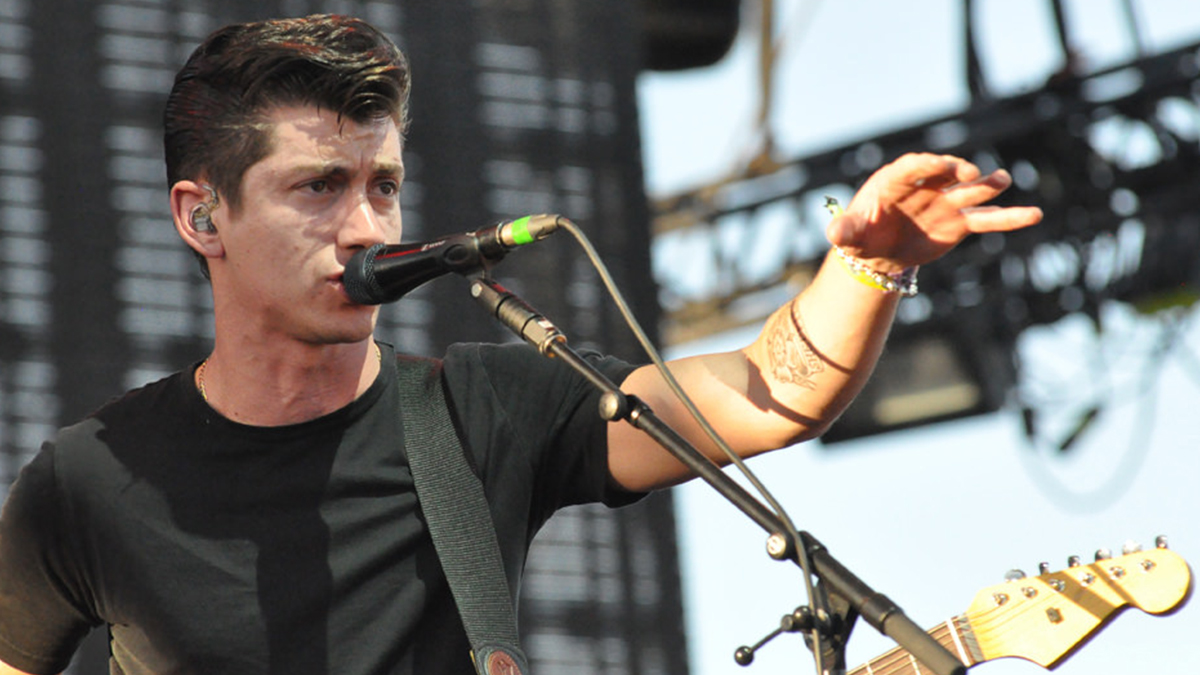 Arctic Monkeys
Tranquility Base Hotel & Casino
Domino Recording Company
www.arcticmonkeys.com
---
Arctic Monkeys' latest offering, Tranquility Base Hotel & Casino, comes almost five years after AM, the studio album that solidified the band's reputation as "saviours of rock and roll." It was a time when it was hard not to buy into the hype, and as a long-standing fan, I embraced it. So what does their new album bring to Arctic Monkeys' lore? Well, embracing the album's space theme, it is light years away from any of their previous work.
Upon my first listen, I was left bewildered by the lack of catchy guitar riffs and choruses, things that had first drawn me to the band. The songs seemed to merge into one another, all of them deeply steeped in a lounge, jazzy piano soundscape.
After listening to the album again, my first impressions hadn't changed. I wanted to love the album, but I simply couldn't connect with the music. The sonic and lyrical palettes were just too unusual for me. I found it all too similar, unmemorable, and almost alienating in its oddness.
I decided to listen to it a couple more times, though. Unexpectedly, I soon found myself singing along. I was actually enjoying it, now delighting in the curious vocals, dense lyrics, and prominent piano. The songs also began to take shape into their own short stories rather than the single odyssey I had previously heard.
The first one is "Star Treatment," which is packed with iconic lyrics ("What do you mean you've never seen Blade Runner?"). Its piano-driven melody beautifully welcomes you to their imaginary hotel and casino in space. The track is followed by "One Point Perspective," whose devastatingly simple repeating piano chords are brilliantly layered with Turner's emotional vocal performance, a perfectly complementary bass, and a fantastic guitar solo.
Moments later you're hit with the title track, which is perhaps the epitome of what distinguishes the album. Turner's persona as a passé crooner in a space hotel lobby peaks in this song, his falsetto delivering lyrics off tempo and drawing out words in an unusual manner. Guitars are mostly absent, replaced by piano and synthesizers producing a multitude of sounds inspired by science fiction (best heard in the outro), hammering on the space theme.
"Four out of Five" is an easy song to love with its quirky lyrics, satisfying fuzzy guitar, and extended outro. Another standout track is "Batphone," which becomes more fascinating the more you listen to it, much like the album itself. The last song, "The Ultracheese," is a beautiful end to the album, finishing with a chilling silence filled only by Turner's final croon.
There is no doubt Tranquility Base Hotel & Casino was musically ambitious. The album is engrossing. It's intense, intricate, clever, moving, and a vibrant sonic explosion. Lyrically, it feels like a stream of consciousness, with Turner singing line after line candidly. Turner's rightfully praised lyrical genius continues to deliver, providing stunning lines ranging from the bizarre: "Kiss me underneath the moon's side boob," to the witty: "I launch my fragrance called 'Integrity,' I sell the fact that I can't be bought."
In short, if you can set aside your expectations from one of the biggest rock and roll bands in the world and your preconceived notions of the kind of music you prefer, you will be thoroughly rewarded. If you're a fan that just can't come to love this album, I understand your pain and your arguments against the album; I felt that way too. Instead skip this album and catch the next one.
The only problem for me, though, is that I will expect nothing short of another masterpiece.